If you want to transform your creativity into your career, applying for makeup school may be the perfect solution. Besides, on-set production makeup artists can make a very lucrative living. Of course, many makeup artists are self-taught, and school isn't prerequisite for a successful career. Especially in this field where practice and networking are the most important. But, there are many makeup schools that can help you get to your goal faster. That's why we compiled the top 20 makeup schools that can give you a solid foundation. The rest is on you.
What you will get in makeup school?
In the beginning, just being in the presence of makeup professionals and seeing them working is such a valuable experience. To begin with, you will get introduced to the makeup industry. Therefore you will learn more than applying and blending techniques. It can help you distinguish what kind of makeup career do you want for yourself. And by the time you finish your course, you will have your makeup portfolio developed. In this list, we tried to encompass schools from all parts of the world. And also various types and programs for different needs, from 3-year Diploma programs to intensive crash courses of a few days.
After all, if you don't find yourself an ideal school on this list(or near you), get inspired by their galleries and curriculum. Use it as a reference for finding the right school(or mentor) near you.
No matter what school you choose, you will need to continually work to become a stronger and more established artist. Surround yourself with people who are as passionate as you and you will always grow.
If you are looking to launch your career with a bang – take a look at these top 20 makeup schools around the world!

Top 20 Makeup Schools Around the World
New York, Los Angeles and dozens of MUD Studios and Partner Schools around the globe.
MUD is founded for makeup artists by makeup artists. From 1997 they provide a comprehensive curriculum. They offer a range of different programs and courses. With courses between 3-6 weeks and programs ranging from 12-24 weeks, MUD got it all covered.
From beauty fundamentals to master special effects. There, you will learn everything you need for working in theater, fashion, film, television, and retail. Above all, MUD focuses on hands-on practical learning. The instructor will guide you, but you will be able to work to create your style and expand your creativity. MUD offers a vibrant community of experienced and people passionate about their craft. Their two main campuses are in NYC and LA. But you can find on their website MUD Studio or Partner School that can be closer to you.
London, Paris, New York, Belfast, Dubai, and Online
AOF offers part and full-time courses taught by more than 40 top international makeup artists. What is unique with AOF is that they provide many working opportunities. As a result, their graduates will get working and assisting opportunities in many global cities around the world. Besides, AOF promise working opportunities in high profile magazines, film festivals, and fashion weeks only in the matter of weeks after you finish their course. Maybe the most exciting part for many is that they have online training as well. In case you are not near their educational centers, they offer personalized online training. In fact, you will get your very own personal mentor to be on-hand throughout the training.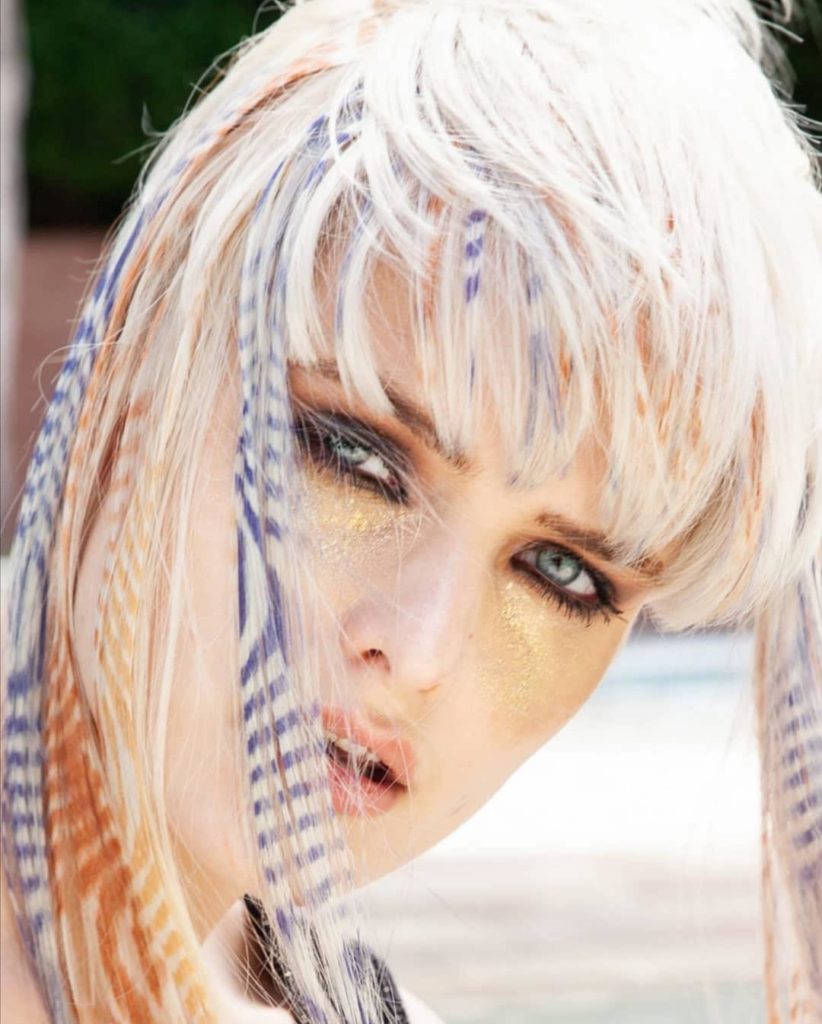 Paris, New York, Seoul, Shangai, Hong Kong, Brussel, Helsinki, Nice, Singapore
As well as the previous two, The Makeup For Ever Academy educates different profiles for makeup. They have programs ranging from intensive two days courses to master courses of 6+ months. Whether you are interested in beauty, fashion, TV&film or stage, or artistic makeup, you will find something for you. Once you graduate, you have access to The Makeup Academy For Ever Tribe. It's the internet platform that is helping to connect recruiters and alumni of the Academy. Essentially, a LinkedIn for Tribe Academy. Because of their many centers around the world and international recognition, you will have many networking opportunities. And of course, my personal favorite, on MUFE Academy, you get to work with Makeup Forever products.
Los Angeles, California
Founded all the way in 1966, EI is world's first school on makeup. Located in the heart of Hollywood at the center of events, it is one of the most sought after school for comprehensive makeup training. They have an only a 12-month program called Artistry of Makeup, compiled from 6 courses. Those 6 courses include Beauty&Corrective Makeup, Theatrical&Fantasy Makeup, High Fashion, Photographic and Editorial, TV&HD Makeup Part 1 and 2. As well as basic Tech Labs and prosthetics for beginners. If you wish to dive in the industry and develop your artistic skills to the highest level, this might be the great start of your career.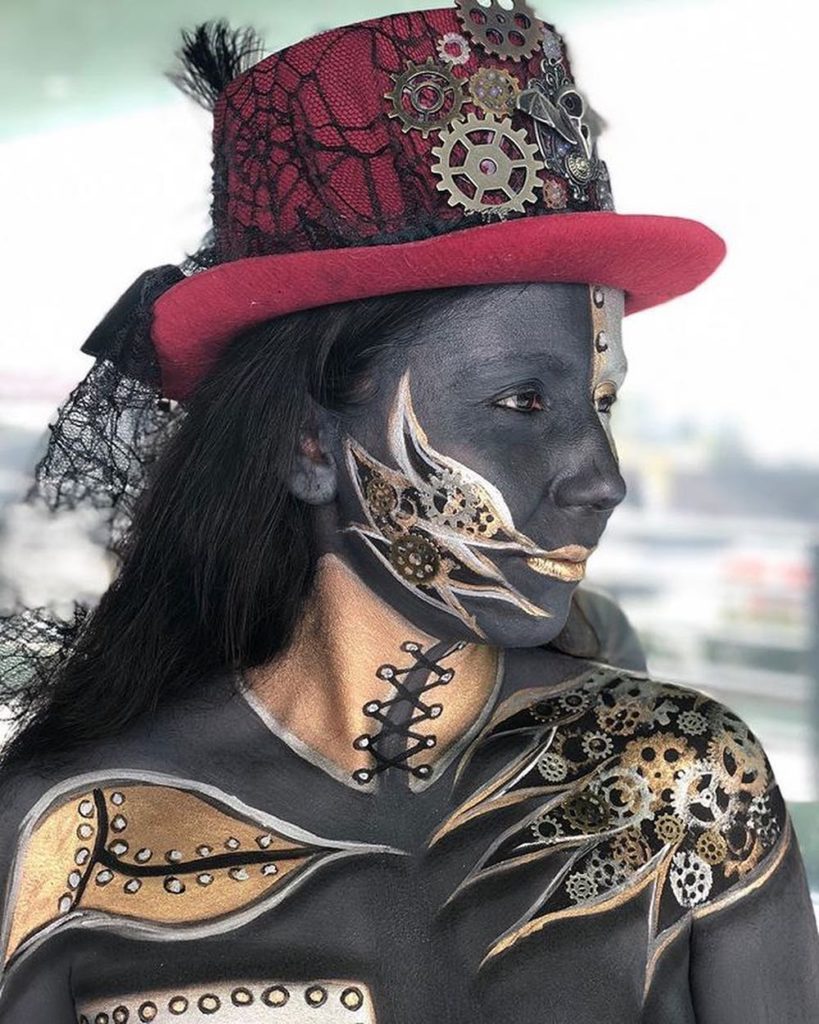 Vancouver, Canada.
If you desire to work on the next big blockbuster, this is indeed the school for you! Another one-year study program for those determined to become a makeup designer. Vancouver Film School is a significant influence on the world's cultural scene. Besides, their alumni are working around the globe, and they are the most sought after professionals in the industry. In two months you will get a diploma in Makeup design for Film and Television, a comprehensive portfolio, access to the alumni directory and job boards. Not only that but also industry connections that will help you guide your career. And as they say on their site – VFS doesn't teach you about the industry, VFS IS the industry.
Los Angeles, California
One of the most prestigious makeup schools in Hollywood. Truly, one of the reasons they are one of the top makeup school in the world is their instructors. Moreover, they are hiring working makeup artists who are still in demand in the film industry. And especially with Ve Neil (three times Oscar Winner) as the Director of Education, we do not doubt the expertise of their instructors. They have four diploma programs, as well as individual makeup classes and workshops and seminars. Besides, Cinema Makeup School is one of the best places to get special effects training in depth. And for those who love to create characters, there are even digital FX classes.
Gold Coast, Australia
Arguably, the best place to learn makeup in Australia. It has international accreditation, and it is recognized as a brand nationally and internationally. Unlike many others, they have an intense application process, so you'll know that other students will have the same passion and drive as you. Besides makeup, hair styling, special effects training, you also have online courses. Consequently, that course can be completed in your own time and is suitable for people unable to access the school.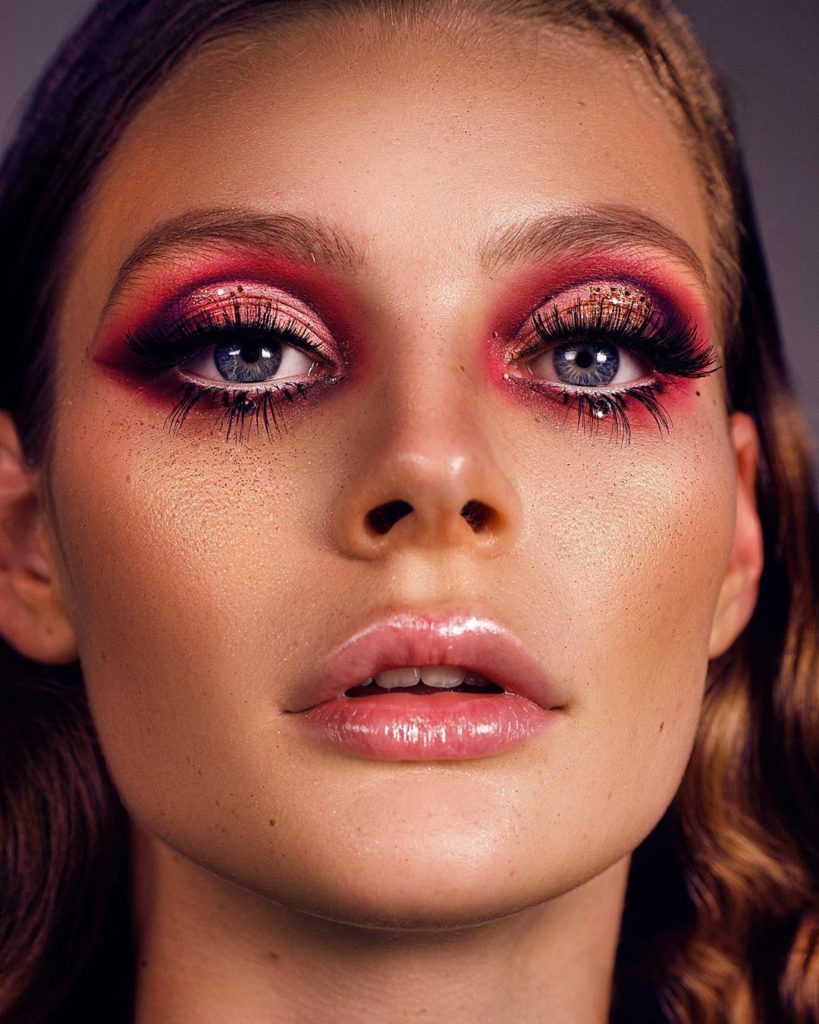 Monessen, Pennsylvania

One of the most known names in the special effects industry is Tom Savini. Tom Savini's Special Effects School is a specialist program, and it is not for everyone. But, if you love watching horror movies then this might be the right place for you as legendary Tom Savini revolutionized the genre. It is anything but an ordinary school where you will get loads of fun and experience. Many of Tom Savini's graduates competed in Sy-Fy Series "Face Off, so you binge the show and see what amazing skills they have.
Stockholm, Sweden & Online
Heading to the other side of the world, if Nordic countries appeal to you – then Makeup Institute in Stockholm is worth considering. They accept international students and organize accommodation for students who are not local. At the end of any course, students receive a portfolio with 50 professional shots of their own works, which is very useful for upcoming job interviews. They have many different courses for both beginners and working makeup artists.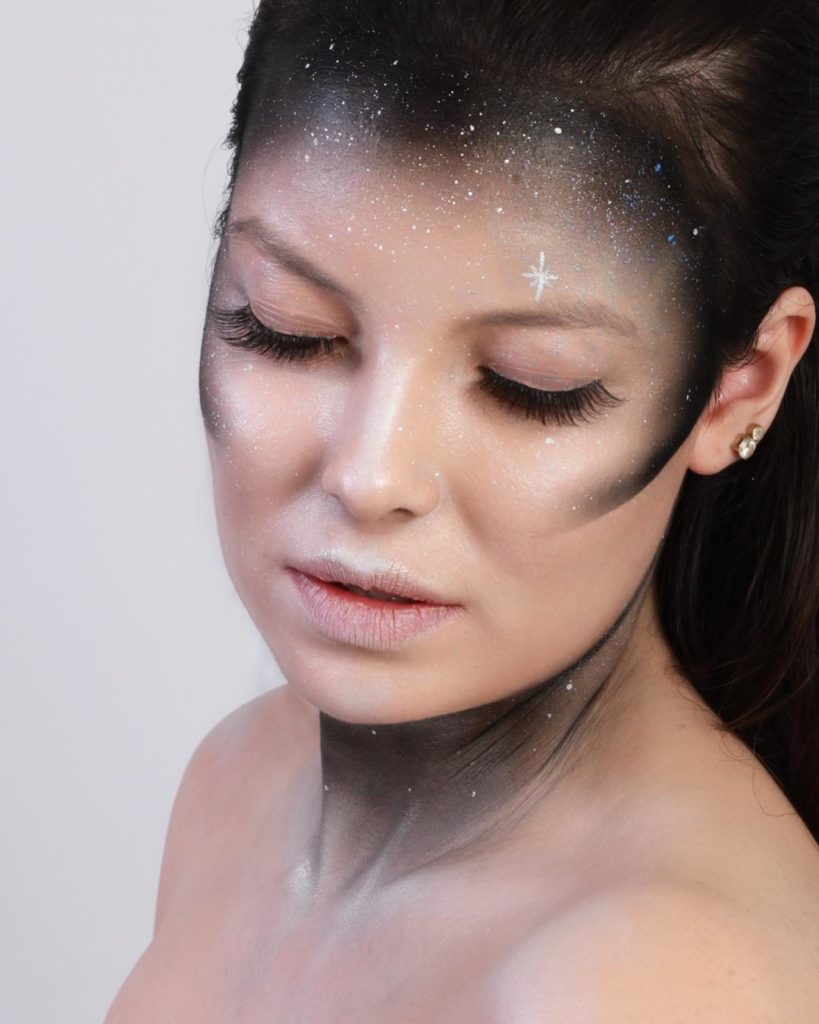 London, UK
Graduates of makeup course on London College of Fashion have worked on many big titles including Harry Potter and War Horse. They are well-established in the industry, and they have highly qualified instructors that teach a variety of skills. If you have strong interest in design and performing arts and the potential to creative problem solving, this school can open the big door for you.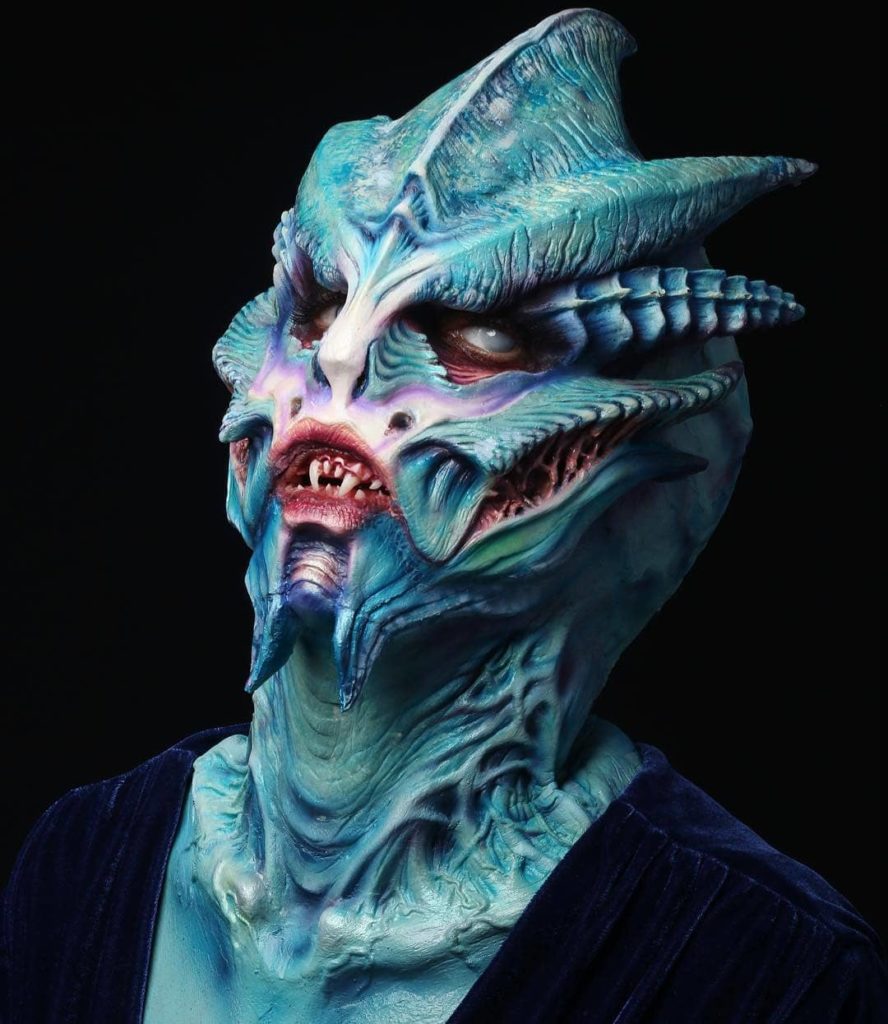 New York, Los Angeles, Denver
From beginner lessons to professional courses, Chic Studio covers all. At Chic Studios, they are mostly focusing at bridal beauty and business for beginners and fashion and runway makeup for advanced level. Their Chic Pro community offer career advice, networking opportunities and access to job boards, fairs, etc. All three locations are at artsy, fashion districts of LA, NYC, and Denver, but their courses slightly differ. With this in mind, it is best to check out their site and call them for all the info.
London, UK
Christine is Oscar & BAFTA winning Make-up Designer still working in the industry. She designed intensive 4-month hair & makeup course. When creating the class she concentrated mainly on hair and make-up for a film as it is her area of expertise. As a student, you will get a chance to work with Christine on the set. And that kind of experience is of precious value. Instructors in school are talented, skilled, and above all makeup artists who in demand. Finally, if you would like to experience what it is like to be a professional MUA in the film industry, look no further!
Aylesbury, UK & Online

Neill Gorton is one of the most sought after people in the makeup industry.
Gorton Studio offers a world-renowned 7-week course that will provide you solid fundamentals in the prosthetics sphere. Neil's graduates worked on films including Maleficent, World War Z and Hellboy 3 to name a few. What is awesome is that Gorton Studio has besides standard courses, bespoke and online courses. In short, if this is something you are interested in, Neil's courses will get you into a career you could only dream of.
Lauderdale, Florida
At Cosmix, you can enroll in a full diploma program. Or if you have a time or a budgetary restraint, you may sign up for individual makeup classes. Some courses you make take without pre-requisites like Airbrushing, Character Makeup, or Special FX Prosthetics Makeup. Other makeup classes have pre-requisites.
After makeup artist classes, Cosmix graduates are eligible for a $1000 alumni scholarship for their skin care program. Specifically, this option will make you well-rounded, and you will have another stream of income and also more employment opportunities with skin care services.
Online
This makeup course is provided online, allowing you to study at home. So no matter where you live, or how your lifestyle looks like – you can apply. And therefore learn at your own time and pace. How does the program look like? Well, you have 12 knowledge and skill-based assignments, and 24+ hours of video content. You will get feedback on all your homework, video, and image submissions from a personal tutor. Their course covers aspects of Bridal, Fashion, Film, Television and Theater makeup. The author of this course is Rachel Dal Santo who worked on popular movie titles such as
"The Matrix" and "Mao's Last Dancer."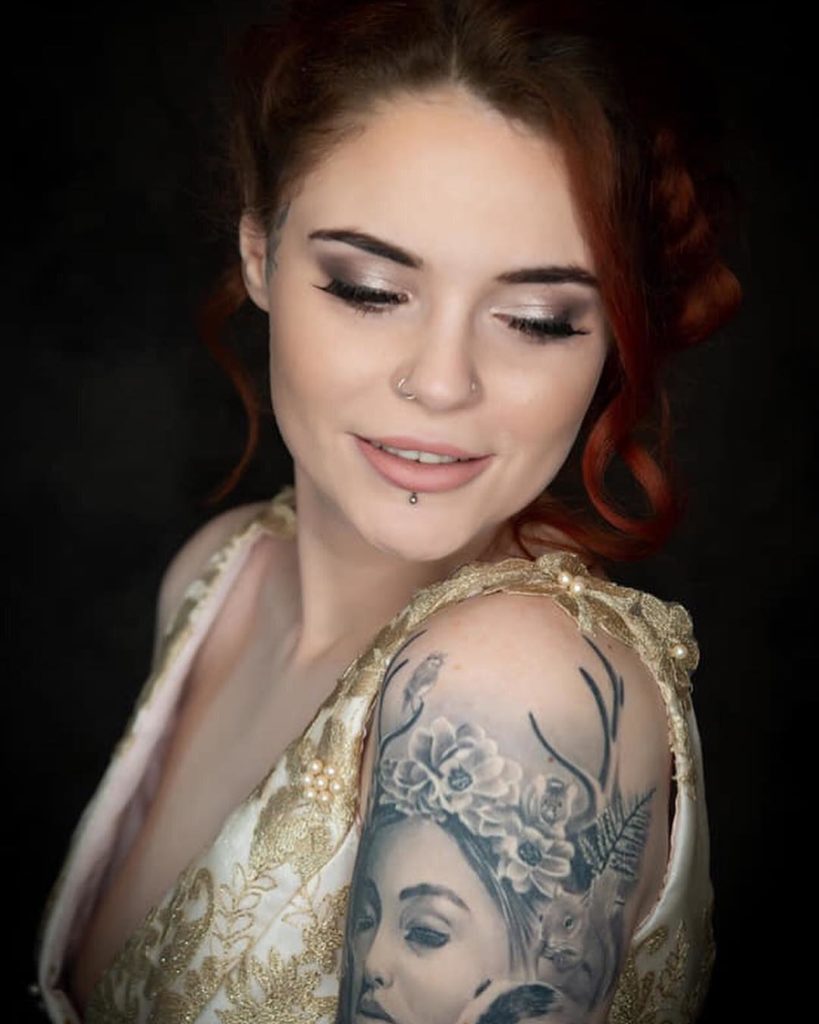 Dallas, Texas
CMC Makeup School offers a variety of professional makeup courses as well as special workshops. In fact, this school is voted number 1 makeup school in the US in 2016 and 2017.
CMC Makeup School offers everything from basic to advanced makeup courses. You will also get a career and marketing education, as well as portfolio development as it is essential for artists and freelancers to know how to stay booked and busy. Makeup training and workshops are held in Dallas, Texas and destination workshops in Yucatan, Mexico!
Bangkok, Delhi, Pune & Yangon
SMA is the leading makeup school in Asia, located in India, Thailand, and Myanmar. They offer professional programs for students aiming to become makeup artist, hair stylist or beautician. The education and curriculum are in English, and also their instructors are all international top-notch makeup artists. SMA covers every angle of the makeup industry, including bridal, airbrush, special effects, fashion, photography, and creative makeup.
London, UK
I attended the incredible Glauca Rossi School of Makeup where I learned the skills and tricks that I still use today. – Charlotte Tilbury

Is there anything more we should add?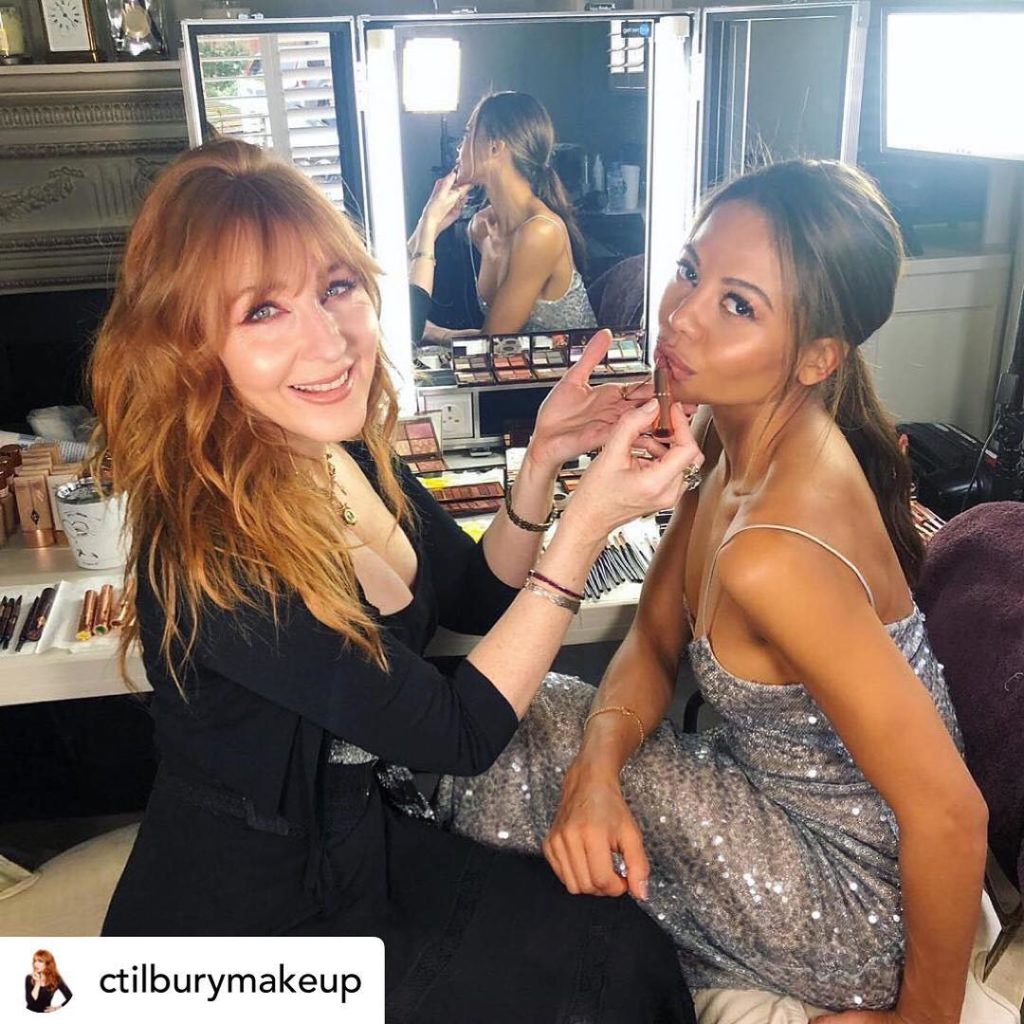 18. Blanche Macdonald Centre
Vancouver, Canada
Learn anything from winning eye makeup techniques to the latest special effects makeup technology in Blanche MacDonald Centre. Their makeup courses cover every aspect of the business. So, whether you hope to be a TV & Film professional, bridal specialist, freelance makeup artist or special effects master, they will prepare you. You will be ready to join the ranks of key makeup artists who are shaping the Makeup world. They have a 1-year Makeup program, open for international students as well.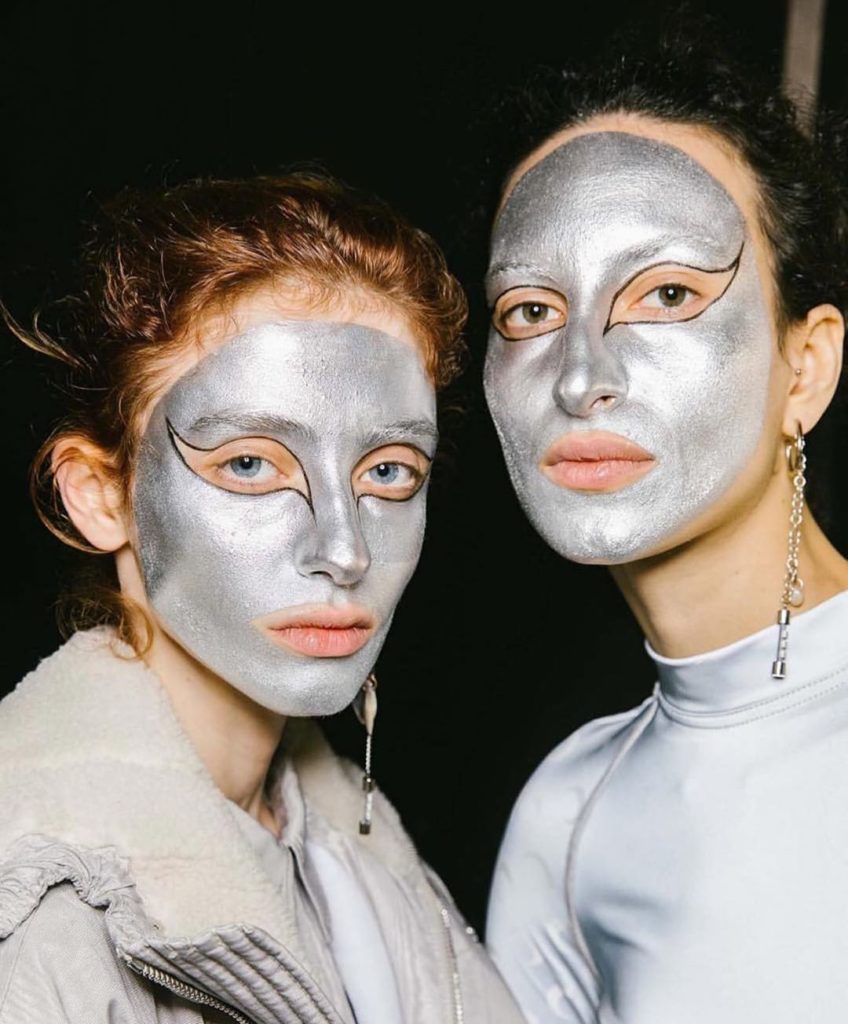 19. Hasso Von Hugo
Berlin, Germany
Hasso Von Hugo is a school with extensive practical experience in theater, film, fashion shows, photo shoots, and other events. Educational quality comes from instructors' and lecturers' professional experience.
1,512 supervised practice lessons in total over the course of three years will make you the master of the craft. For more than 26 years, Hasso Von Hugo provides professional makeup training for people around the world. Besides, Hasso Von Hugo is one of the most well-known and recognized people in the makeup industry. If you have the passion and dedication, and you want to learn from the best, Hasso Von Hugo is calling you!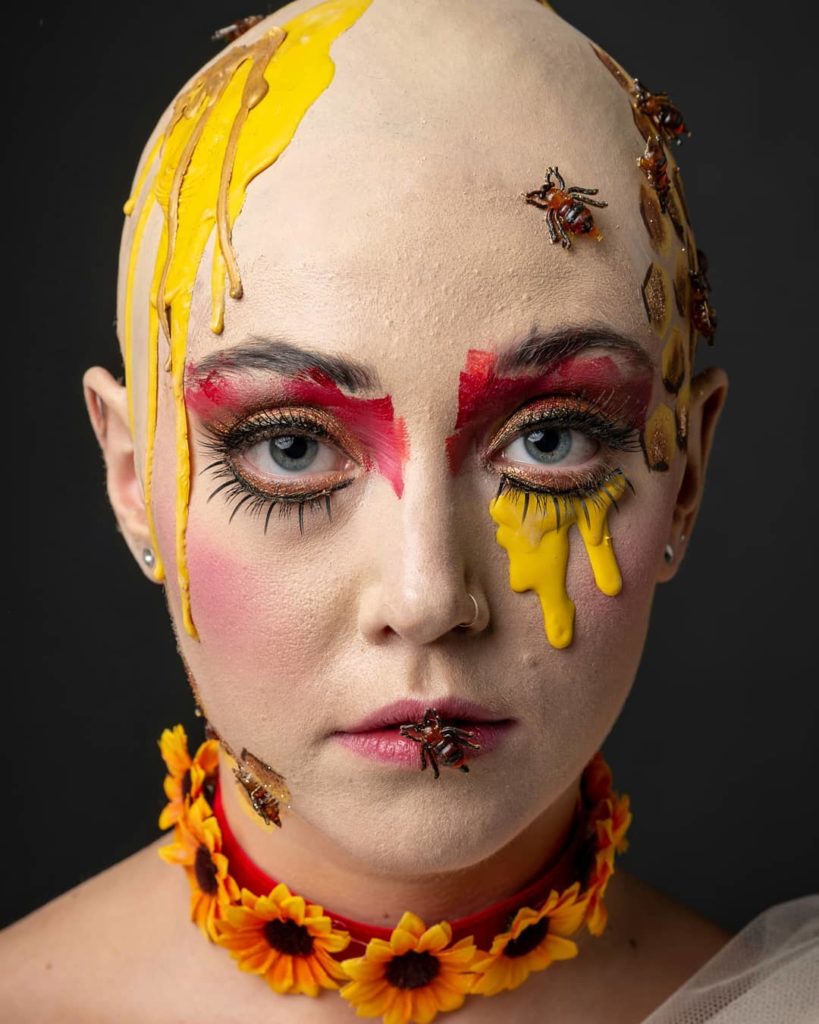 20. Toni Malt Makeup School
Dubai
Do you often yourself staring at the glossy covers of fashion magazines amazed by makeup? If so, Toni Malt offers the right courses for you! Toni Malt is an internationally recognized editorial makeup artist. She is known for creating extraordinarily beautiful faces. Her stunning work has appeared in VOGUE, ELLE, L'Officiel, Marie Claire, to name a few. Furthermore, ELLE Arabia described her as "the darling of all fashion directors and makeup extraordinaire." She opened the school in Dubai in February 2018. Toni Malt will train you to be the editorial makeup artist in 5, 10 or 30-day full master course.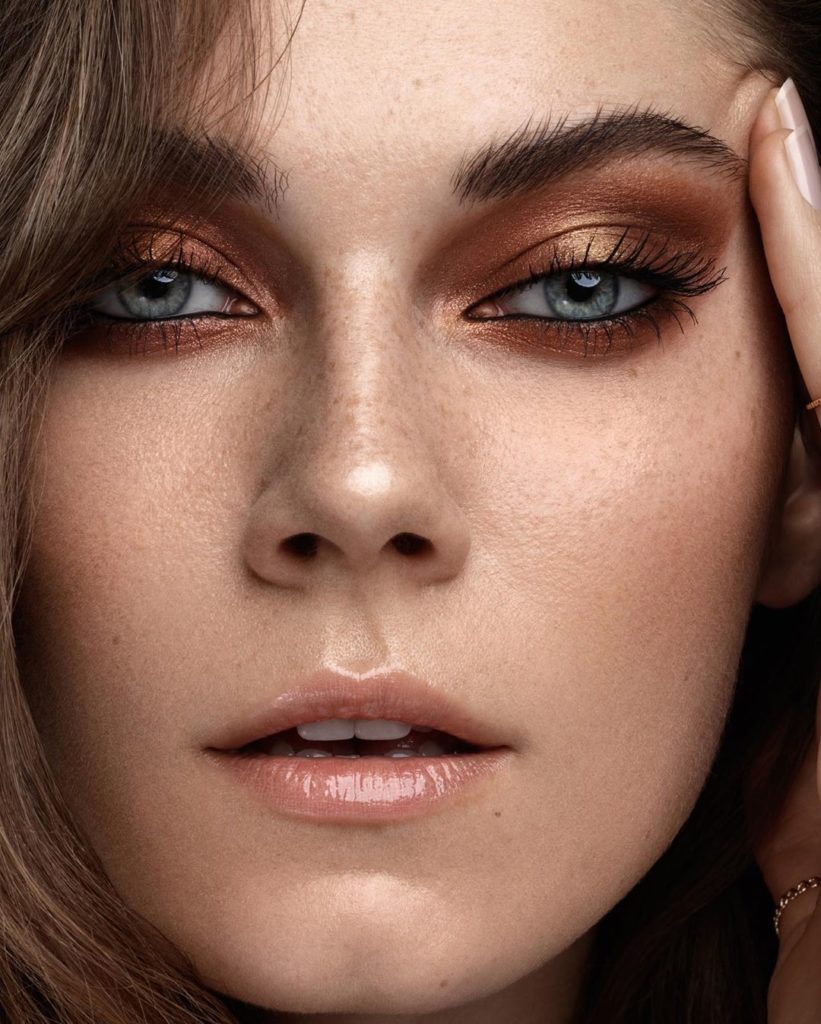 Your favorite school is not in our top 20 makeup schools? Let us know which one is that in the comments below!