Nude swimsuits are set to be the biggest trend in swimwear this season. And we like it!
Relieved of finding colors and patterns that match our eyes, hair, style, you name it… all we need is to find the shape that makes us look our best.
If you love showing skin but being modest at the same time, enjoy the extra stares you'll be getting while strutting your beach body about the sands, while covered up.
Watch for this flesh-toned swimwear designs, find the one for you, order a Mojito and think less, enjoy more this summer.
If Bella Hadid loves it, why wouldn't we? 🙂
Two-Piece Nude Swimsuit
This scalloped strapless top & tie bottom bikini is simply perfect for working on your tan. Get 10% off your first order at Farfetch.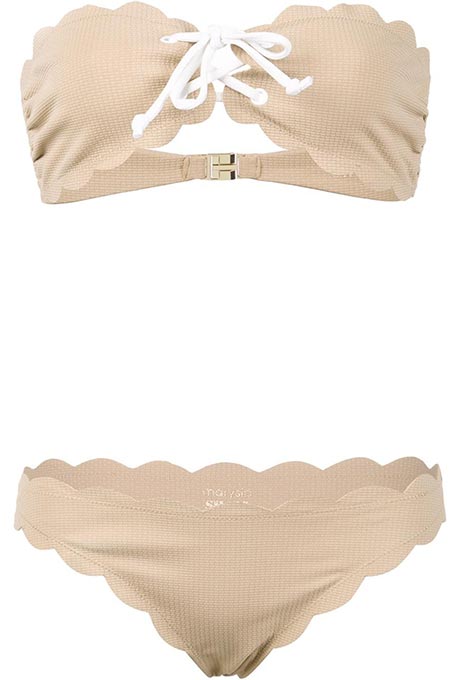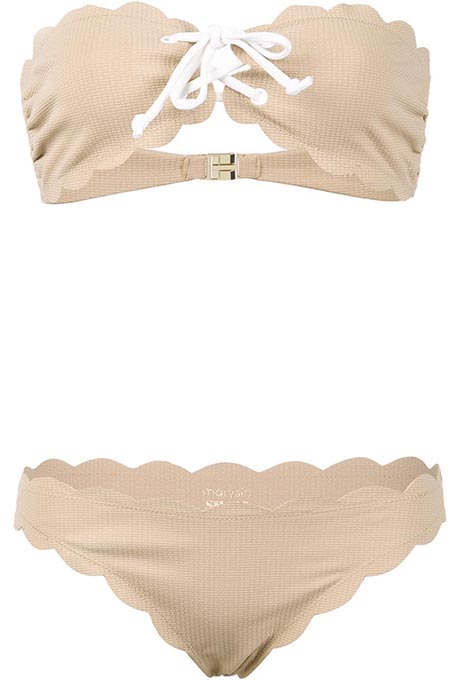 Pair this sporty metallic brown swimsuit with the gold-toned cuffs and give it a completely different dimension.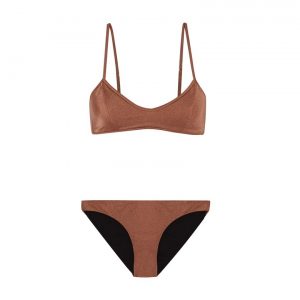 Go boho with fringes and rivets with two-piece swimsuit like this from missguideus.com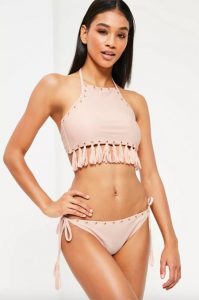 …or with this crocheted high-neck top and strappy back with customizable-fit ties. Both feminine and comfortable. At Target.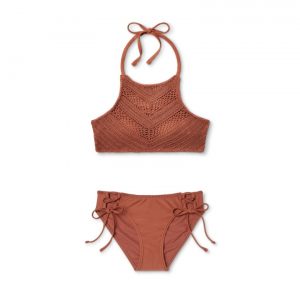 Glow on the beach in this dusty dark pink and low-rise fit bikini from NA-KD.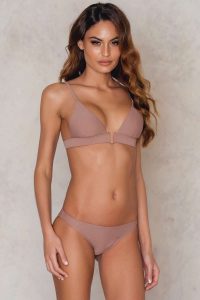 Be comfortable in this classic fit. It is sleek and chic and has a gorgeous metallic cinnamon finish to it.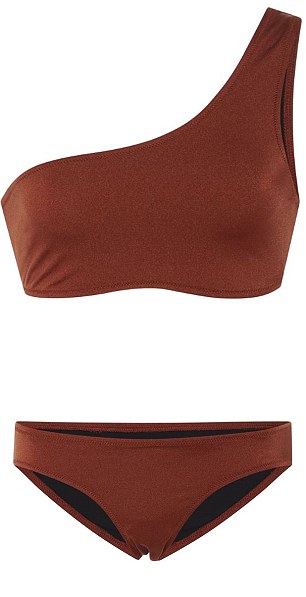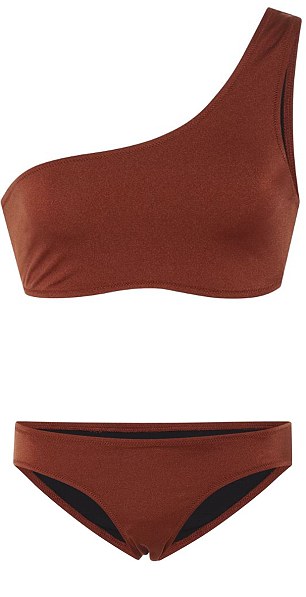 One-Piece Swimsuits
Lace up with this pale pink swimsuit from luisaviaroma.com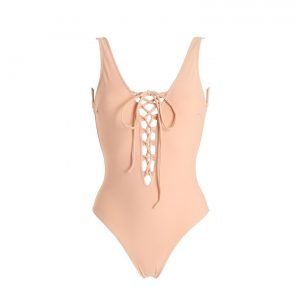 Totally retro pin-up. Add dimension to your look with the one shoulder maillot with scallop neckline and scallop edging on leg. Find this swimsuit at marysiaswim.com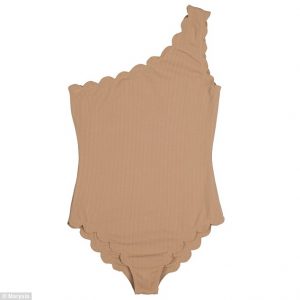 V neck one piece with T-back style strap detail is your elegant go-to choice. Add statement necklace or bracelet and voila! Find this nude swimsuit at jadeswim.com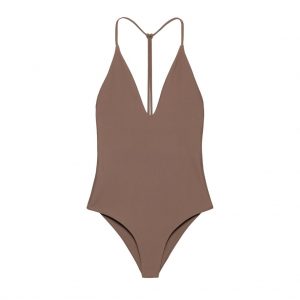 Open back with a round neck is retro and modern at the same time. This sleek and shiny model you can find at farfetch.com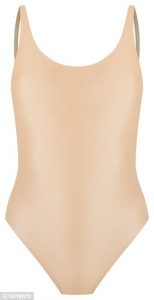 If you worked out a lot this winter, maybe you can show that off with a multi-strap piece like this. Revolve.com