We all crave for a flawless and radiant skin. Super-clear skin means spending less time on everyday makeup and also needing a minimal number of skin care products. Your face is the first thing people see, so it's understandable that you'd want to try everything on the market that promises to leave your complexion clear and bright. If you are looking for a solution for pores, dull and uneven skin, and oiliness, you're at the right place!
Super-Clear Skin Hero Products:
It is time for your best skin ever. To even your body skin, we recommend dry brushing. And for face, we rounded up our favorite cleansers and toners suitable for all skin types.
Avène
Extremely Gentle Cleanser Lotion
This gentle, no-rinse cleanser is formulated with minimal ingredients for maximum tolerance. Make-up, oil, and impurities are removed without disrupting the skin's delicate moisture balance.
$24.00 – Buy Now
Bare Minerals Transforming Purifying Cleanser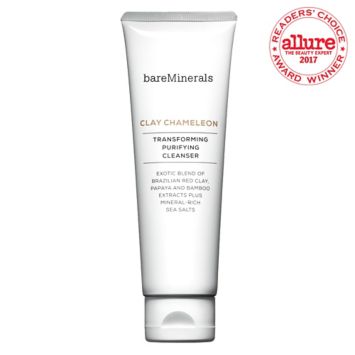 This beautifully innovative clay-to-cream facial cleanser combines the benefits of purifying Brazilian red clay and mineral-rich sea salts with the soft comfort of a cream. Enriched with papaya and bamboo extracts, the formula works to remove impurities gently and detoxify, leaving skin feeling pure, soft, and supple. The formula is infused with the naturally derived scent of bergamot and mandarin to help uplift the senses.
$22.00 – Buy Now
BOSCIA
Detoxifying Black Charcoal Cleanser

The Detoxifying Black Cleanser creates a smooth, luminous, clarified, and healthy-looking complexion. Brimming with purifying black activated charcoal and vitamin P, the active component in citrus peel, the formula warms skin on contact to open the pores, then lifts away dirt, oil, and impurities to combat acne and blemishes. Artichoke leaf extract visibly minimizes the appearance of enlarged pores instantly and over time by increasing skin elasticity to brighten and tighten the pore wall. Radiance-boosting vitamin C and exfoliating glycolic acid refine skin texture, fade dark spots, and provide antiaging and antioxidant protection. Skin is left looking and feeling smooth, even toned, and glowing.
$30.00 – Buy Now
CLARINS
Beauty flash balm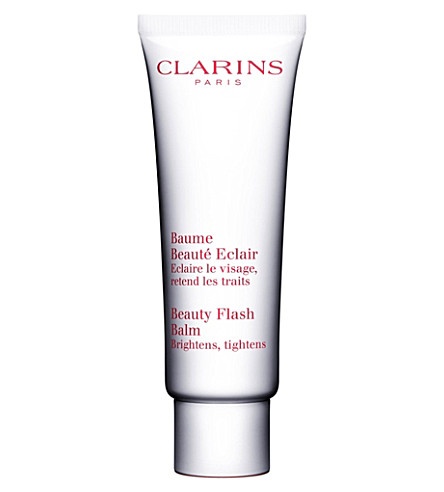 Beauty flash balm from Clarins immediately eliminates all signs of fatigue – in contact with the skin, the cream remains soft and pliable to fill out fine lines. While in contact with the air, it sets to a firming film which gives the skin a radiant glow. It promotes a radiant complexion and long-lasting, luminous make–up. The ideal treatment before a busy day or an evening out, it is suitable for all skin types.
£31.00 – Buy Now
Glossier Milky Jelly Cleanser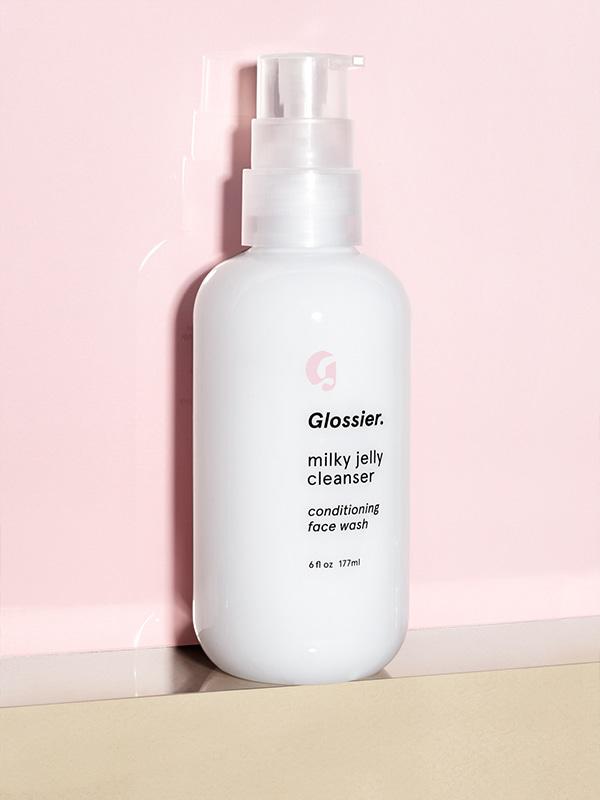 This is the ultimate daily face wash: use on dry skin to dissolve away makeup and grime, or on wet skin as you start your day. The pH-balanced, creamy gel formula is made with a blend of five skin conditioners so your face is left feeling healthy and soft, never tight. Its cleansing power comes from the same gentle cleaning agents found in contact lens solution, so it's tough on impurities and still safe to use on your eyes. You'll see.
$18.00 – Buy Now
Kiehl's Rare Earth Pore Refining Tonic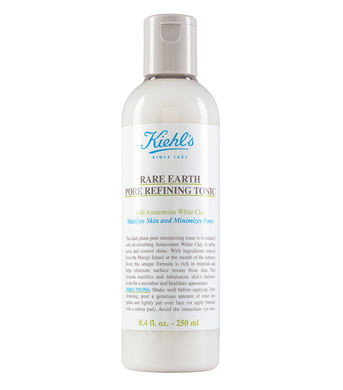 This refreshing toner helps remove excess dirt and toxins for cleaner, clearer skin. It controls surface oil and refines the look of pores throughout the day, leaving skin softer, smoother, and more matte—yet with a healthy-looking radiance.
Exfoliators:
Dermalogica Gentle Cream Exfoliant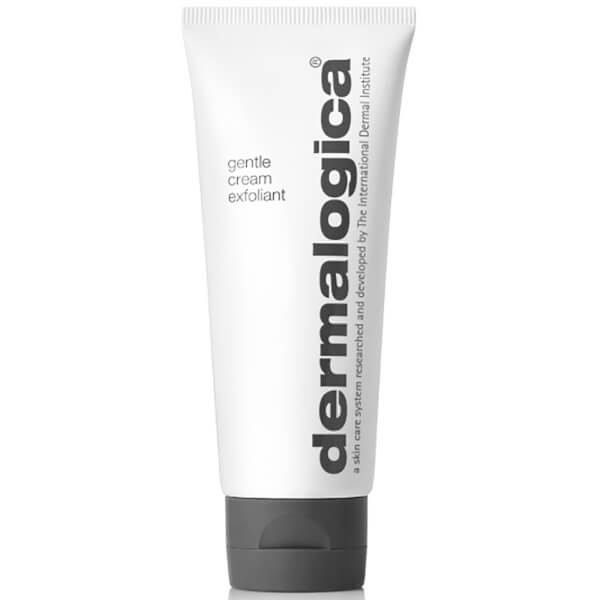 Lactic and Hydroxy Acid exfoliating masque for dramatic skin smoothing. Non-abrasive exfoliation treatment helps stimulate cell renewal as natural fruit enzymes detach dead skin cells to improve skin texture. Aloe Vera helps calm and soothe. Not recommended for users of medically-prescribed exfoliation products. Formulated without artificial fragrances and colors.
$43.00 – Buy Now
Mauli Rituals Radiance Mask & Exfoliant
Described as "India's answer to microdermabrasion," Mauli Rituals' ground botanicals buff away dead skin cells to reveal a brighter complexion. A blend of pure Rose Otto, Mysore Sandalwood and Kashmiri Saffron, this fine powder can be mixed with your daily cleanser or with water as an intense weekly detoxifying mask to nourish, diminish scars and plump fine lines.