It does not matter if your beauty boutique carries clothing, beauty products, or accessories, the strategy you use to improve any boutique will use basic business principles. Ultimately, the thing you should focus on is retaining the loyal customers and gaining new ones. Boutique owners are always looking for ways they can improve their beauty stores. Below is a list that will help beauty store owners know how they can improve using simple business strategies.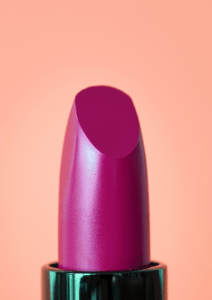 Personalized Customer Service
The staff you choose for your boutique should have the skills needed in making the customers feel welcomed. Customers appreciate feeling welcomed and like their needs are being cared for. Stress how caring for the customer will help in improving the boutique and overall sales. To give the clients full attention, create a file on each individual so you are aware of what the client likes and what they use. Of course, local, smaller stores might develop this kind of familiarity over time, but bigger stores might benefit from a filing or automated system.
Marketing and Advertising
If you have put up solid marketing and have a good advertising strategy, the rest will fall into place. Ensure you get the best by using all types of marketing at your disposal. If you don't have a website, then you should make plans for getting one. A website will be helpful in communicating any sales event that you might have, temporary price reduction, and if you are planning an in-store get together, the information can get to the customer faster and online shopping can be a huge boon to smaller companies just starting out.
Window Displays
If your store has unique displays, then it will play a role in attracting potential customers and general advertising. The windows display you're going to use should not be elaborate. Just choose something that's creative and somehow matches all the boutique design you already have. Use all types of retail office displays to spread your merchandise and show it off in the best possible way. Use racks, shelves, and vertical hanging tricks to show your products off in the best possible way. If the budget that you have is relatively small, simply use the seasonal inventory and use it in an eye-catching way.
In the end, the result you will get once you have improved your beauty boutique, should make the customers want to shop there. Get something that will make the clients feel welcome and reflect on the brand that your selling. With all these new changes you will be surprised by how sales will increase.