Brides, listen up! These are the 9 biggest wedding dress trends for 2018, and we're betting that you'll love them. From detached sleeves, capes, polished pants, cool jackets, these bridal outfit items are as flattering and stylish as they can be. Last season's wedding dress trends are still here – blue, lace, off-the-shoulder. Actually, this year designers only played more with last season's trends and put a spin on them. So, without further ado, here are the top 9!
Princess Capes: Forget veils and trails, channel your inner princess with the gorgeous cape. Long, mini, or midi – it's your choice. Detachable cape will make any bride feel like a superhero on her wedding day. And the best part of this accessory is that you can easily change the whole look of the dress by taking it off.
Cool Jackets: If you don't feel princess-like romantic, and you want something more cool and casual to add to your look, a jacket is a word for you. There have never been more options for bridal jackets. Wedding-ready moto jackets, topping off beautiful lace wedding dresses, or sheer simple jacket – this is the one wedding piece you will wear over and over again.
Detached Sleeves: Call it the evolution of the off-the-shoulder wedding-dress trend. This trend was seen in all forms and variations at Bridal Fashion Week, and we couldn't be more in love with this unique take on the off-the-shoulder look (while actually being a strapless dress.)
Midi Dresses: Calling all Audrey Hepburn enthusiasts! This sweet trend feels reinvented and yet whimsically vintage for the bride-to-be looking for fashion yet wanting a classic look. Also, midi dresses give you the perfect opportunity to show off that stunning wedding shoe while keeping it classy.
Shades of Blush: Wedding dresses in soft pink and nude shades are obviously here to stay. Yet another season, we see an array of blush-hued wedding dresses for fashion-forward brides that like to stray from the tradition of all white wedding dress in the elegant and modern way.
Mini Skirts&Shorts: Dare to go bare! This trend calls for a casual bride that wants to put her own spin on her bridal outfit. Full miniskirts, modern high-low or even short suiting, plenty of styles to choose from.
Pants: Not a dress person? No worries, this season pants are stylish as they can be. Though they've usually been reserved for chic city-hall weddings, we're hoping this trend really takes over down the aisle.
Shoulder Bows: Bows showed up on the shoulders of wedding dresses across the Bridal Fashion Week runways. Scroll down to see a new take on a classic.
Clean&Modern: No muss, no fuss. These gowns are (gorgeous) proof that your dress doesn't need to be busy to be breathtaking.
Princess Capes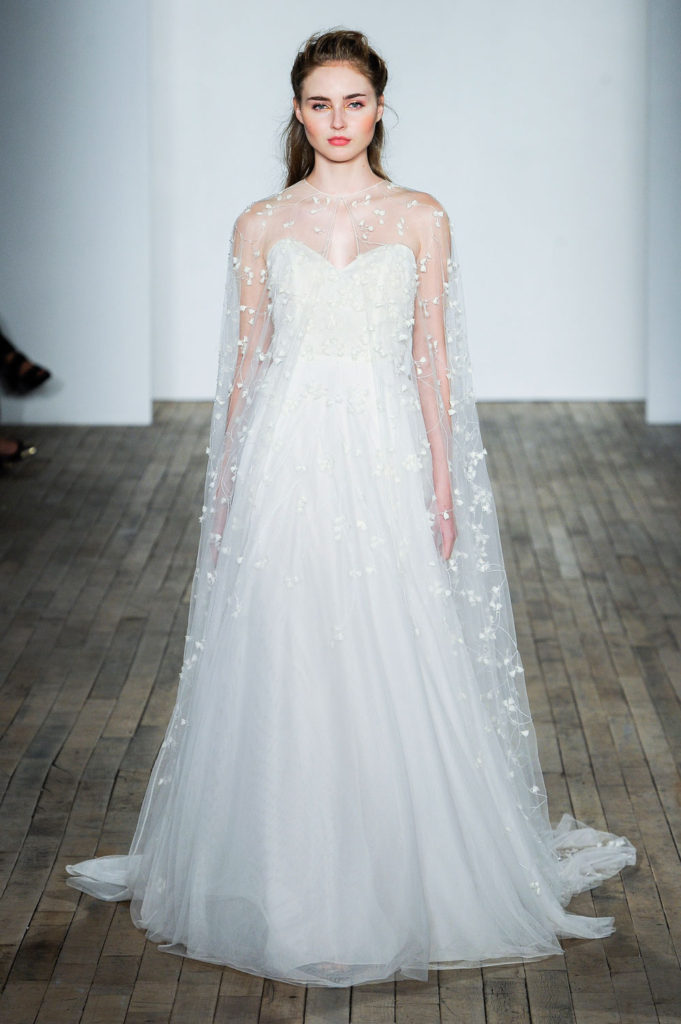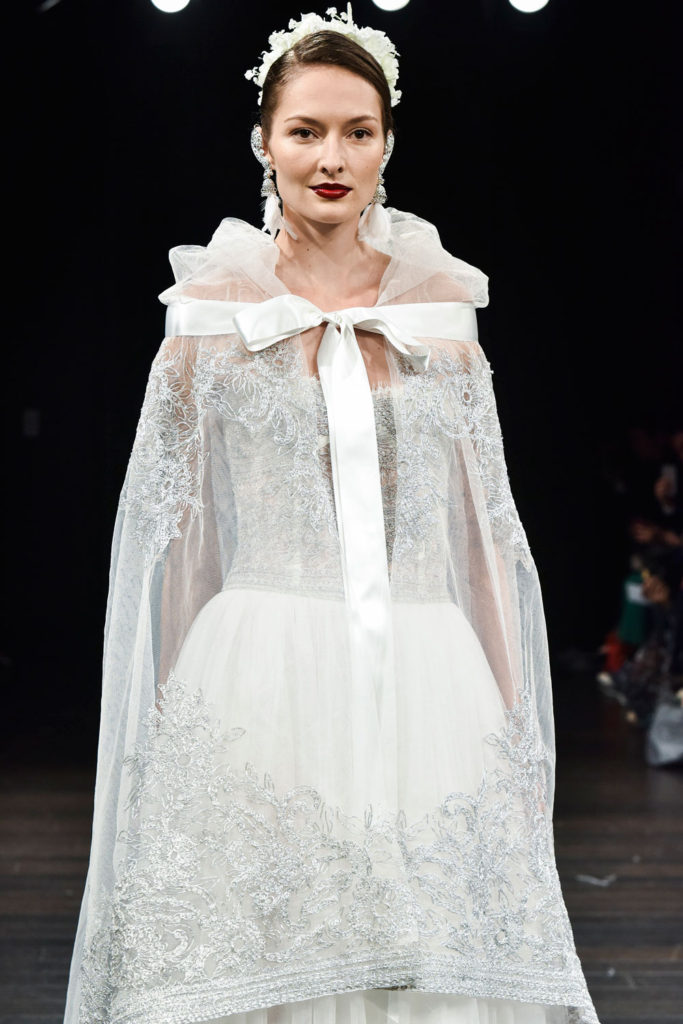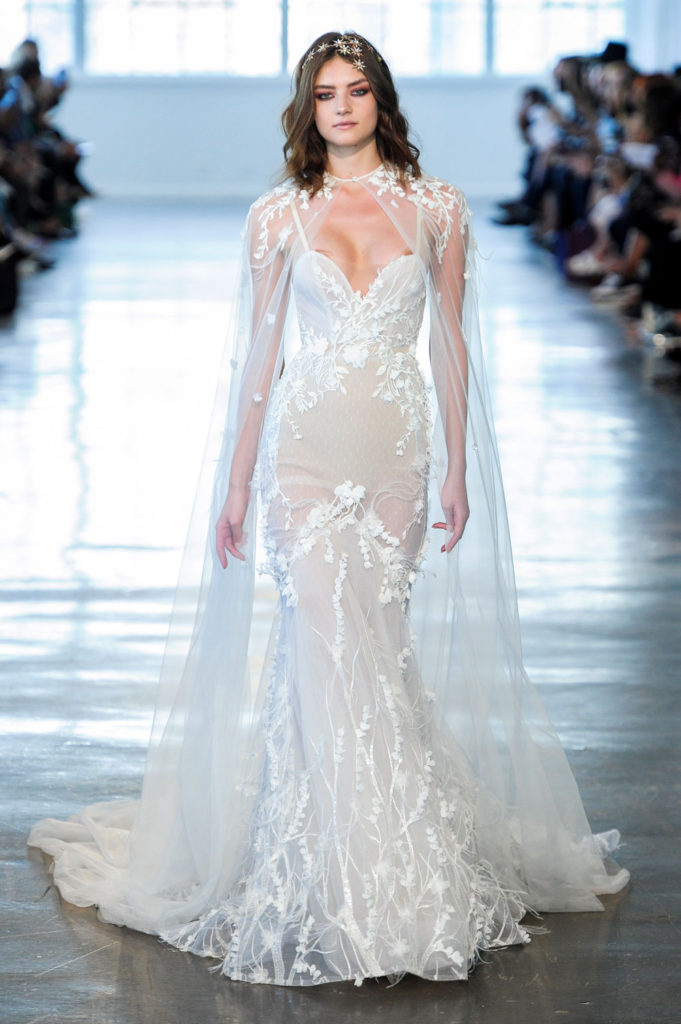 Jackets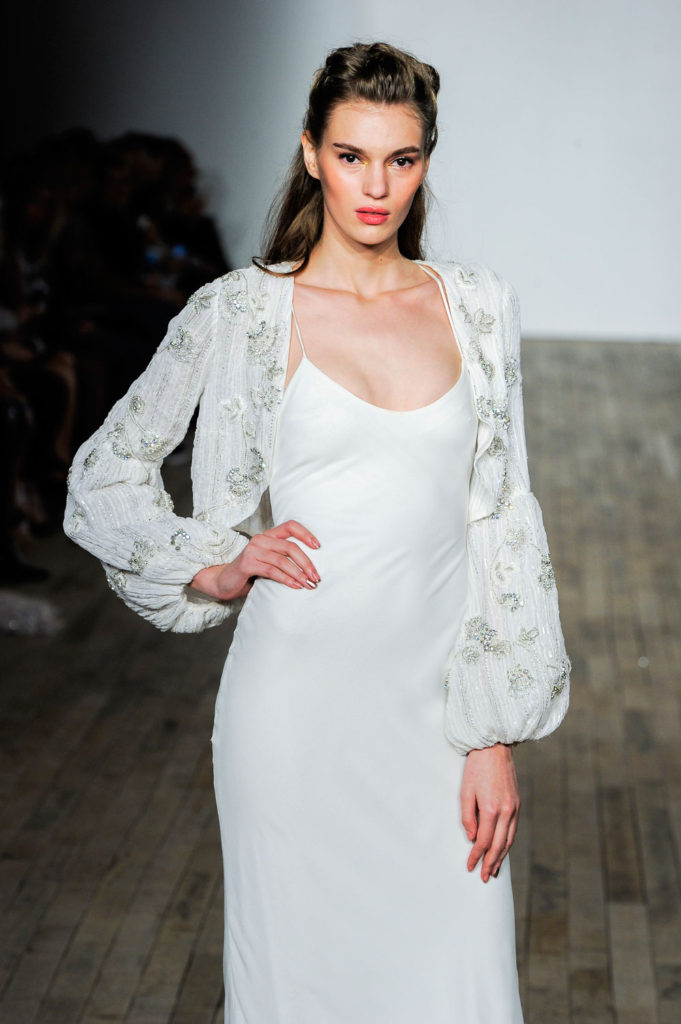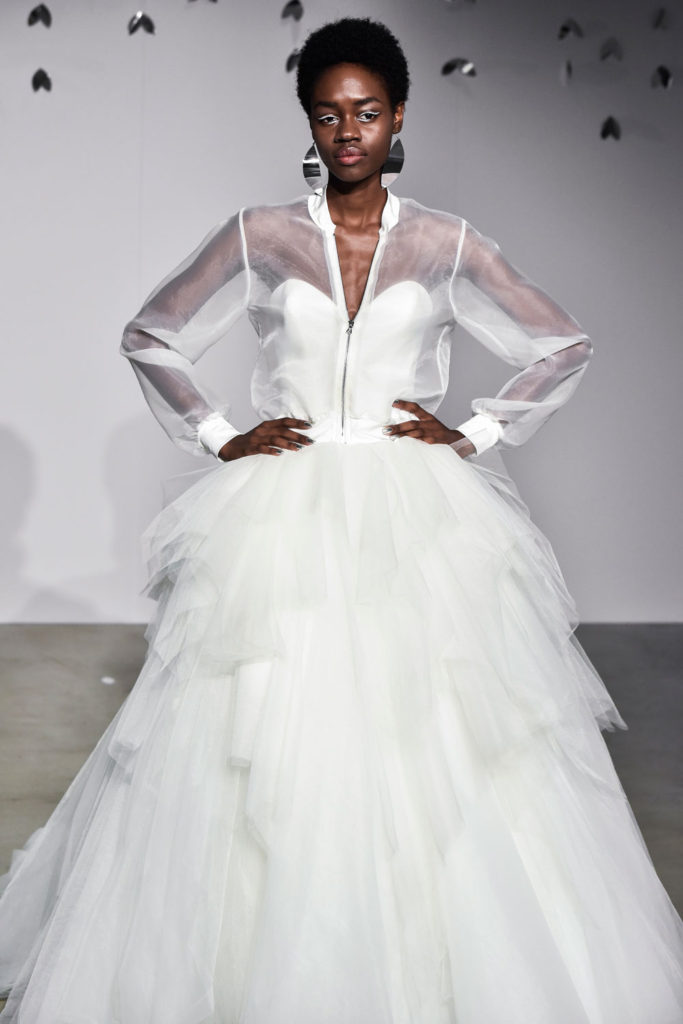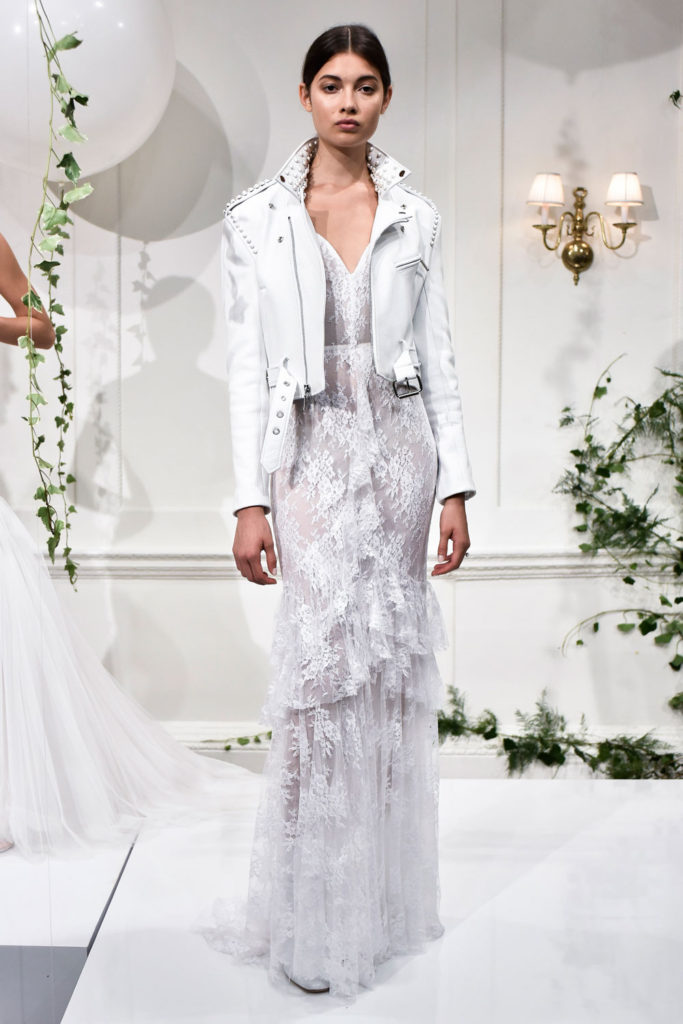 Detached Sleeves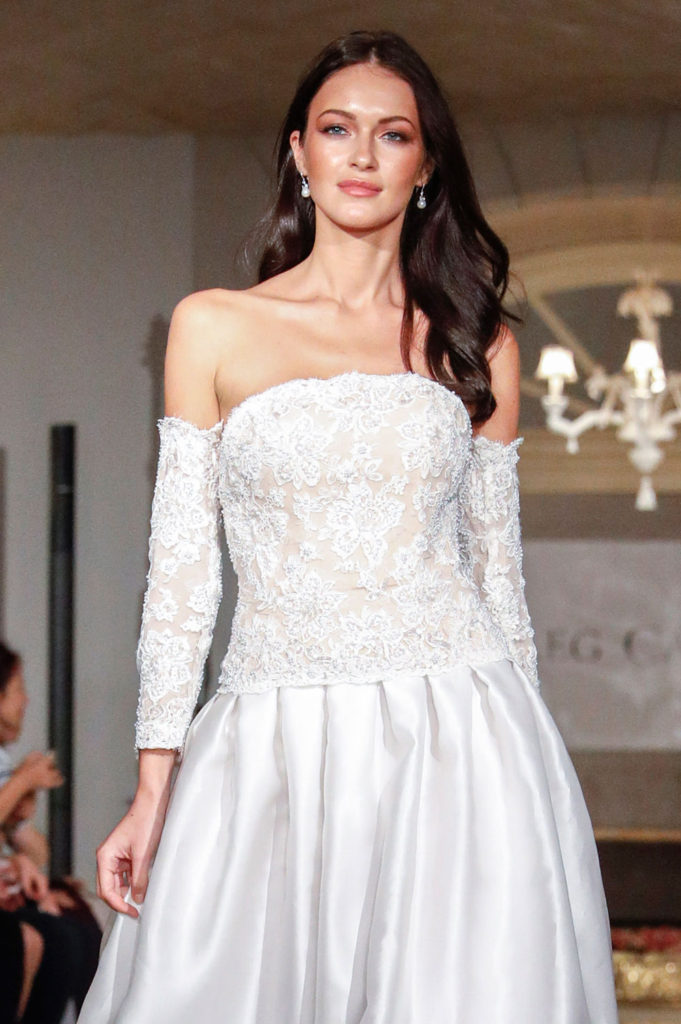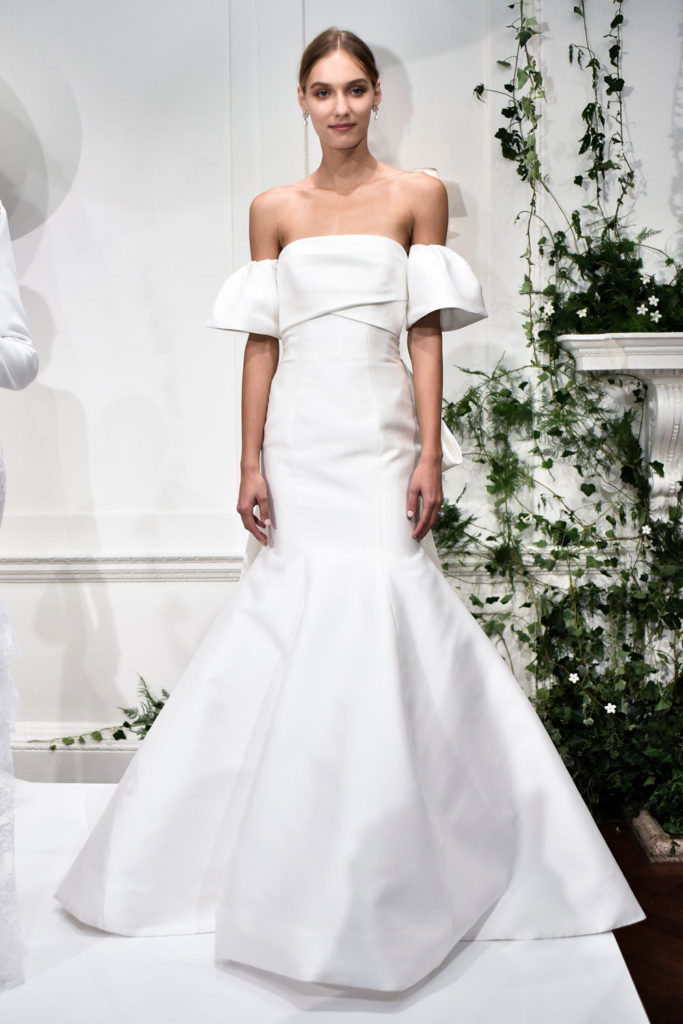 Midi-Length Hems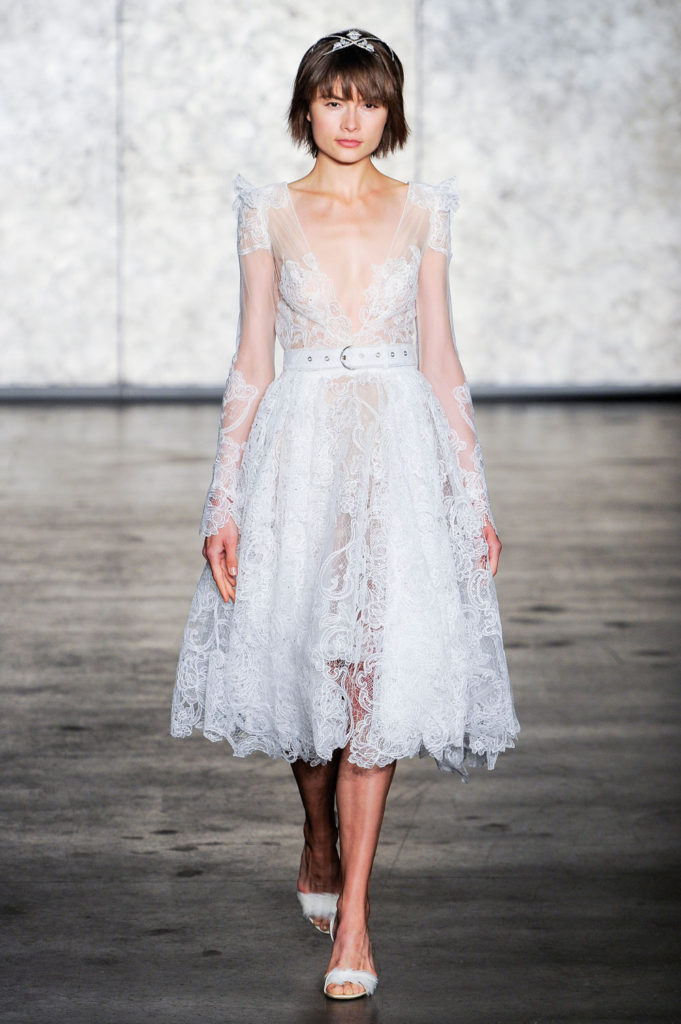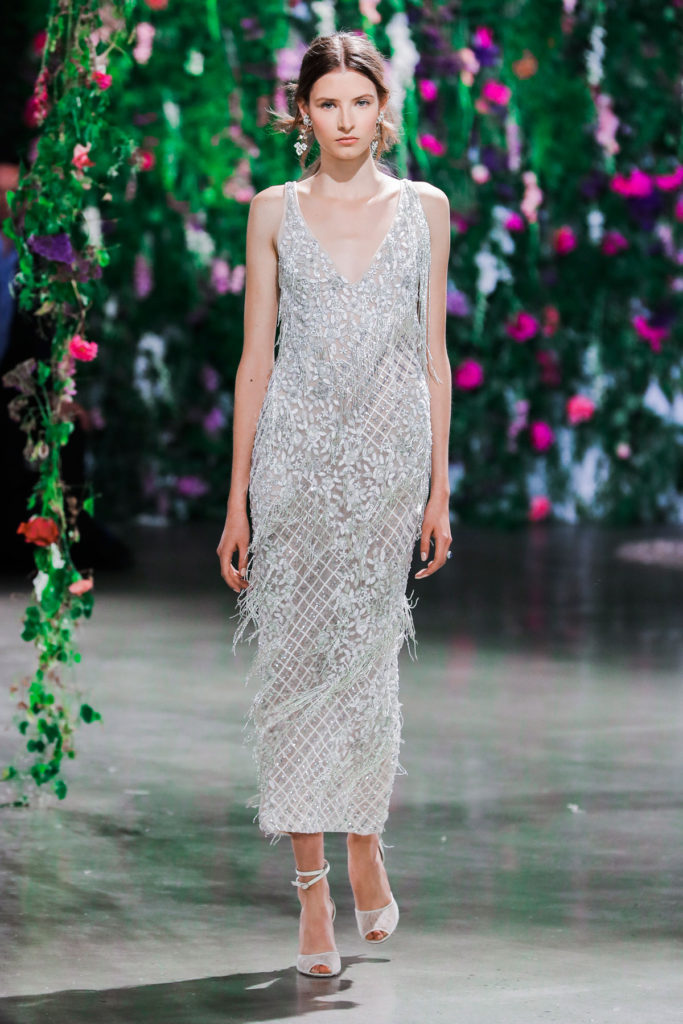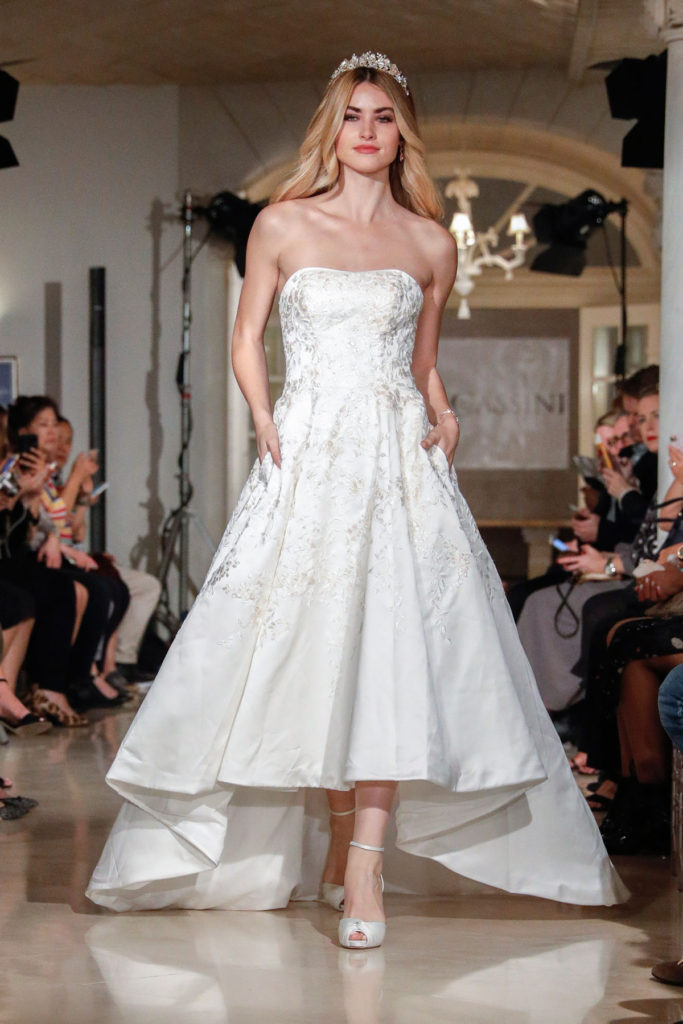 Shades of Blush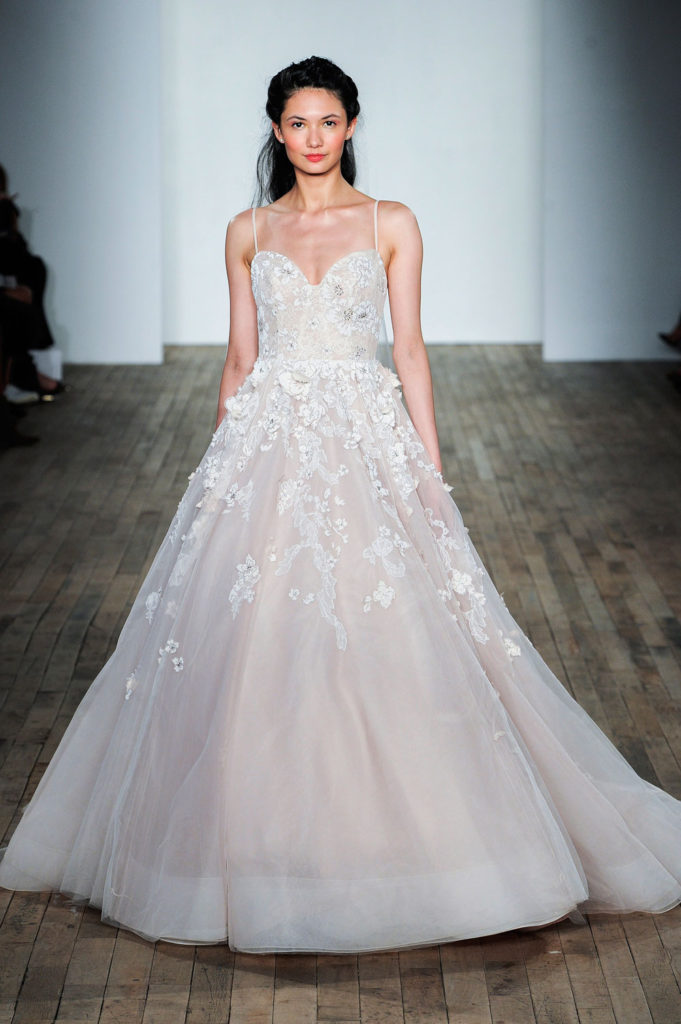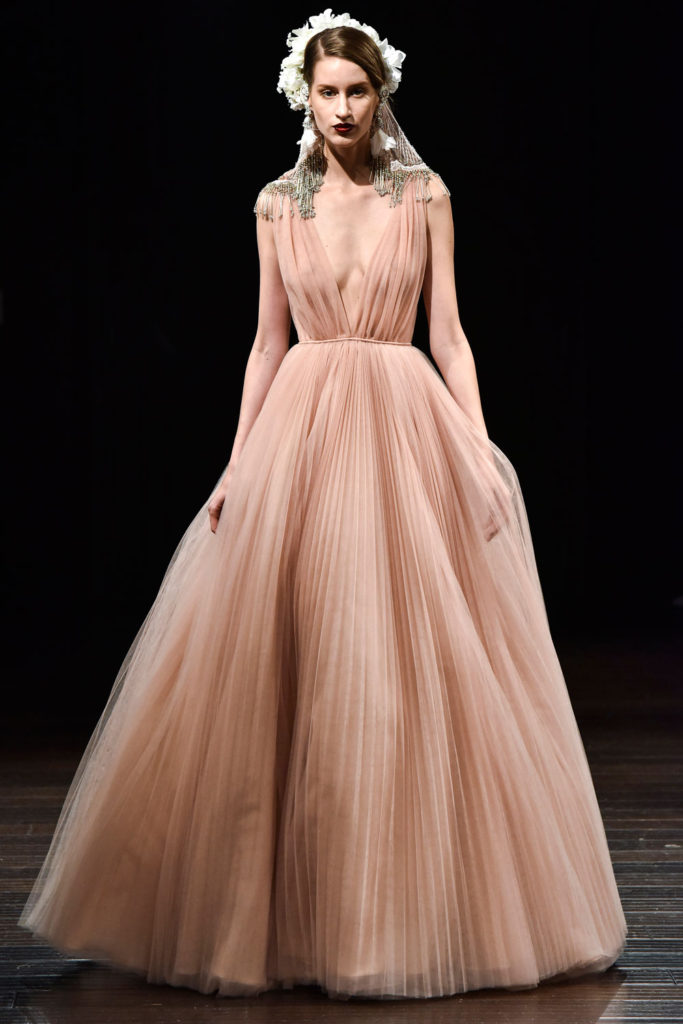 Polished Pants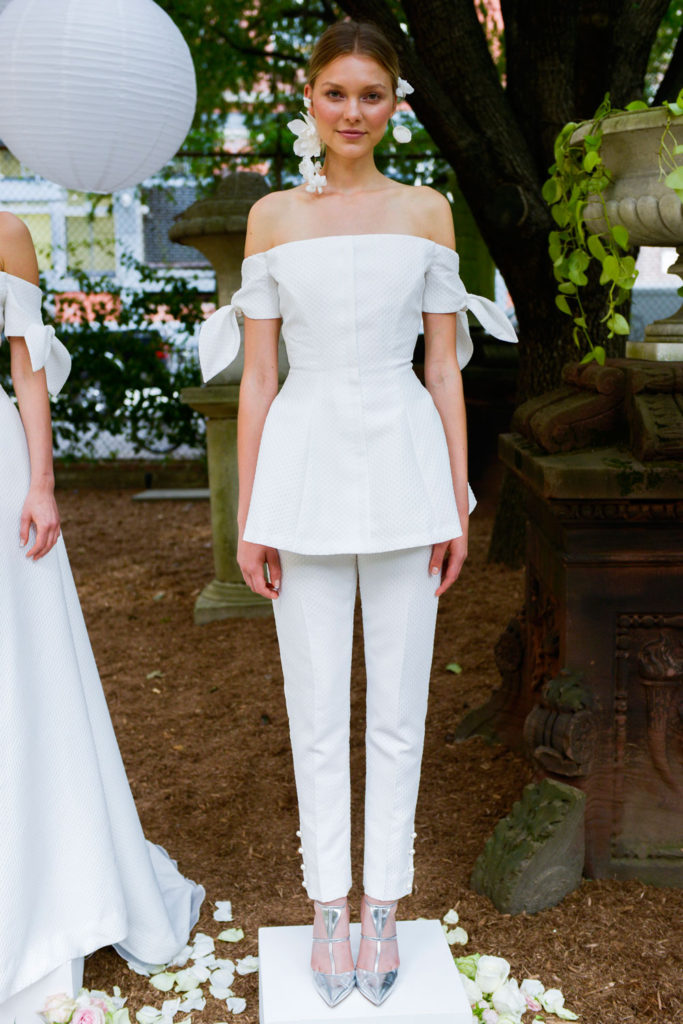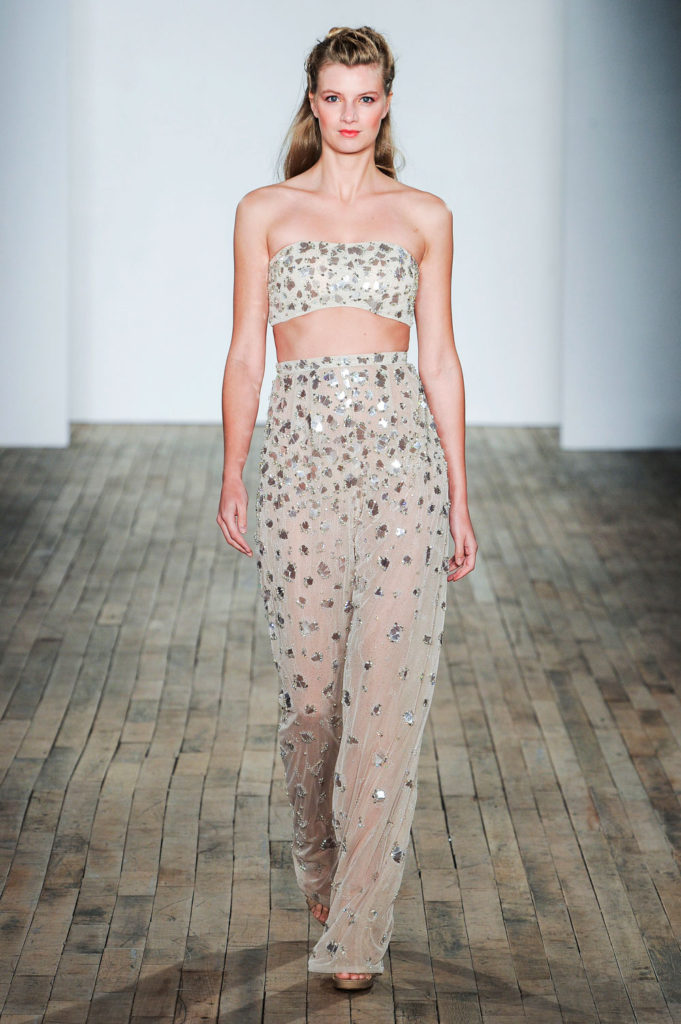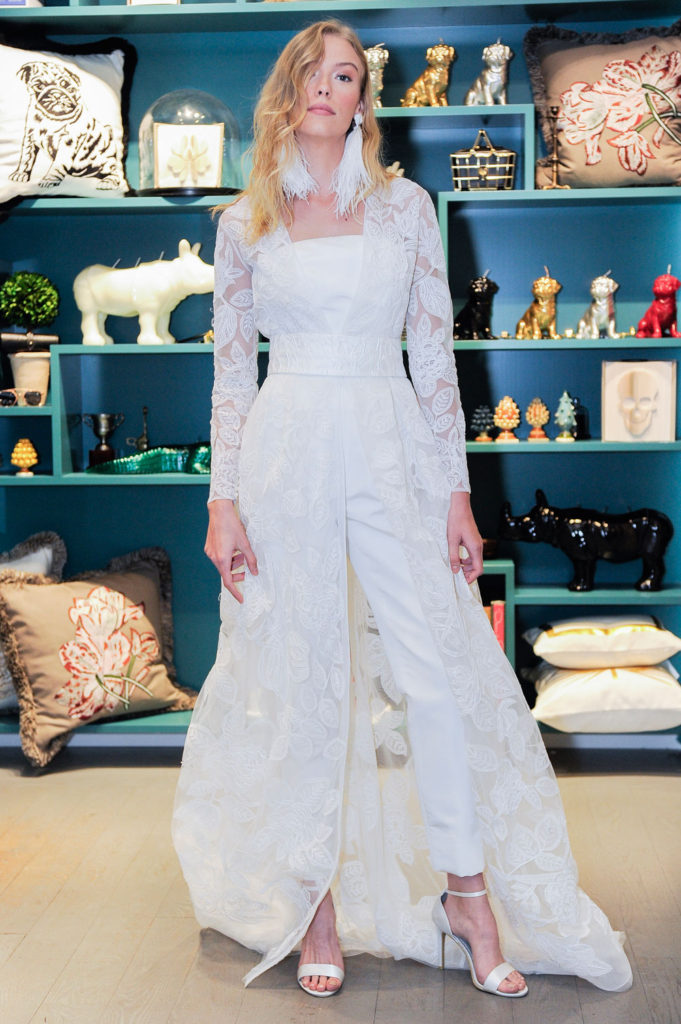 Shorts&Miniskirts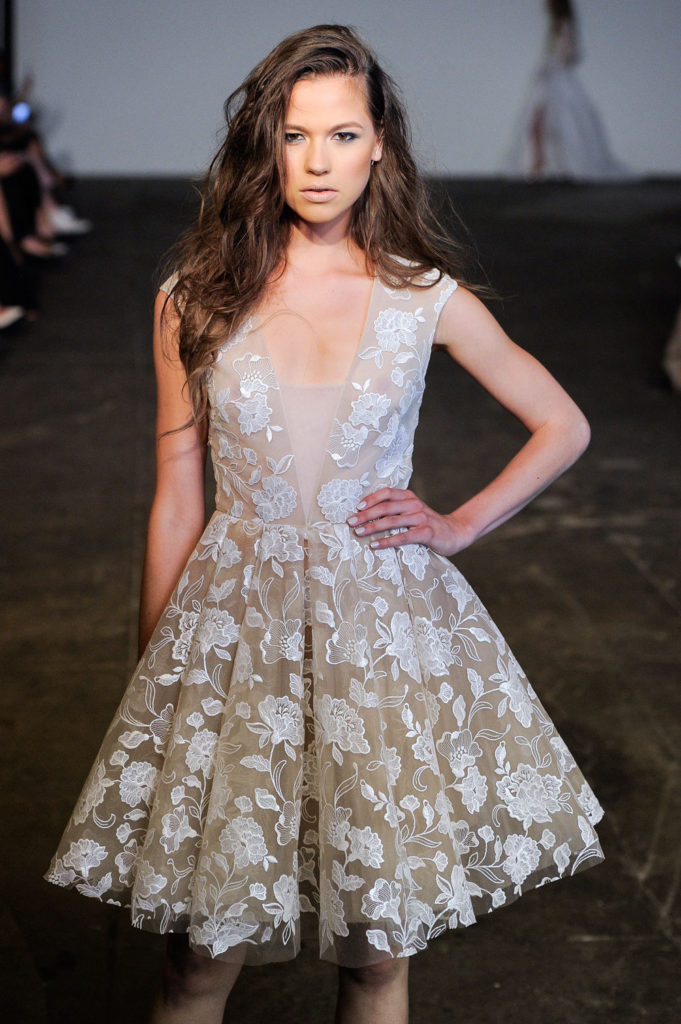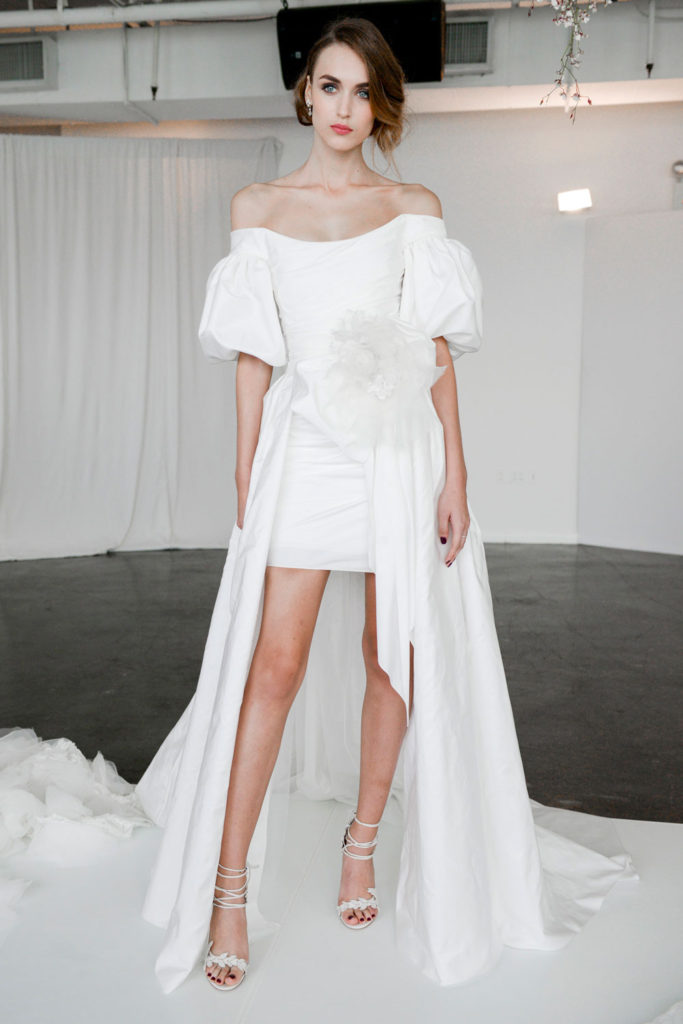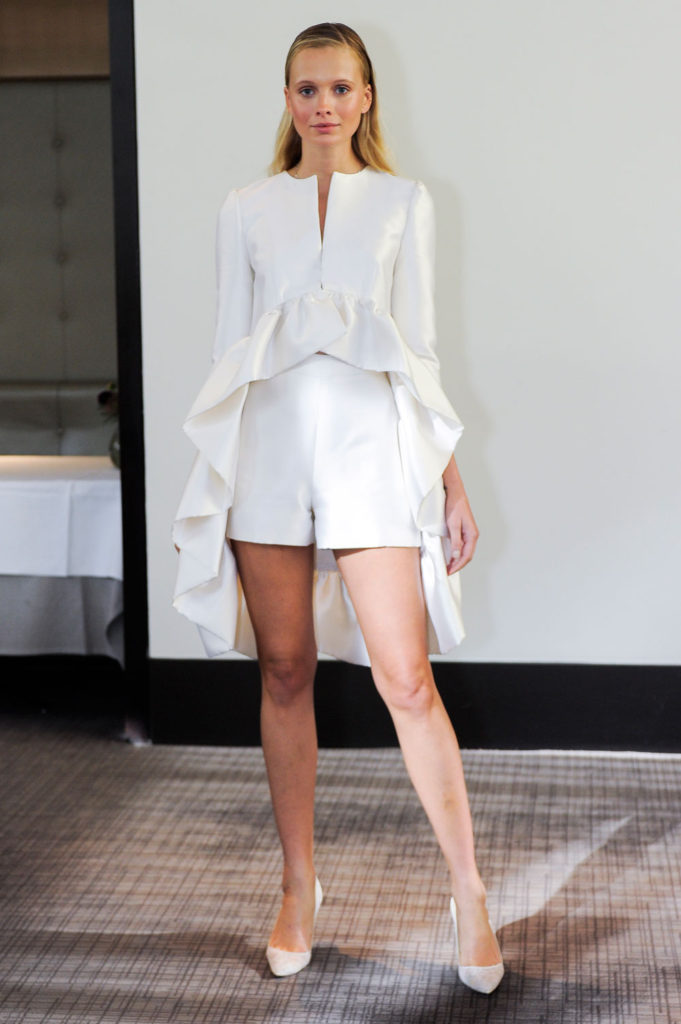 Shoulder Bows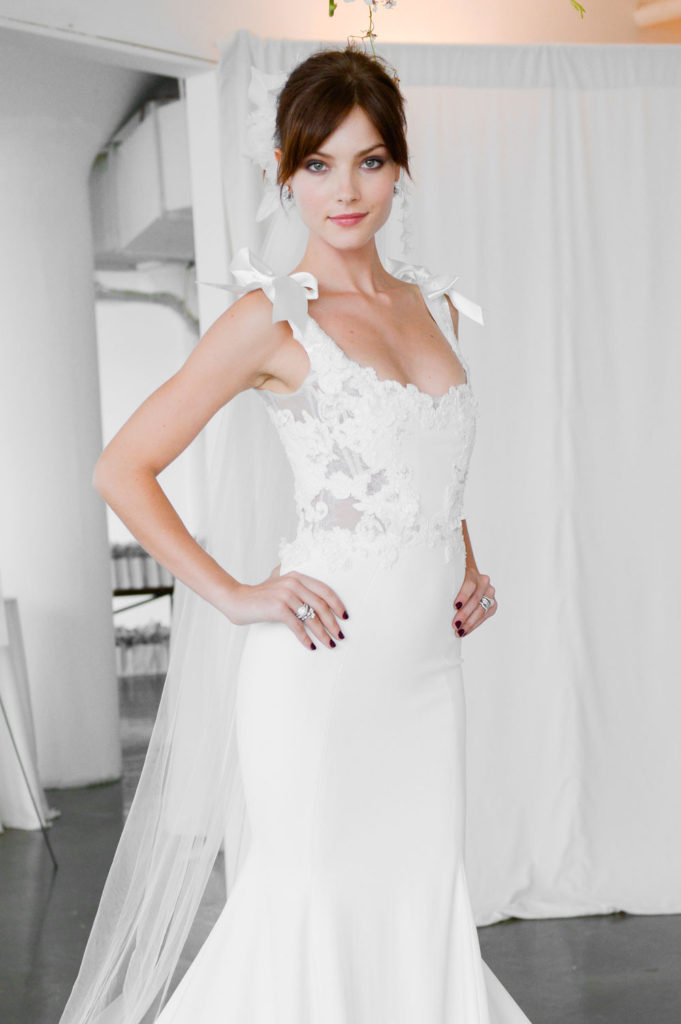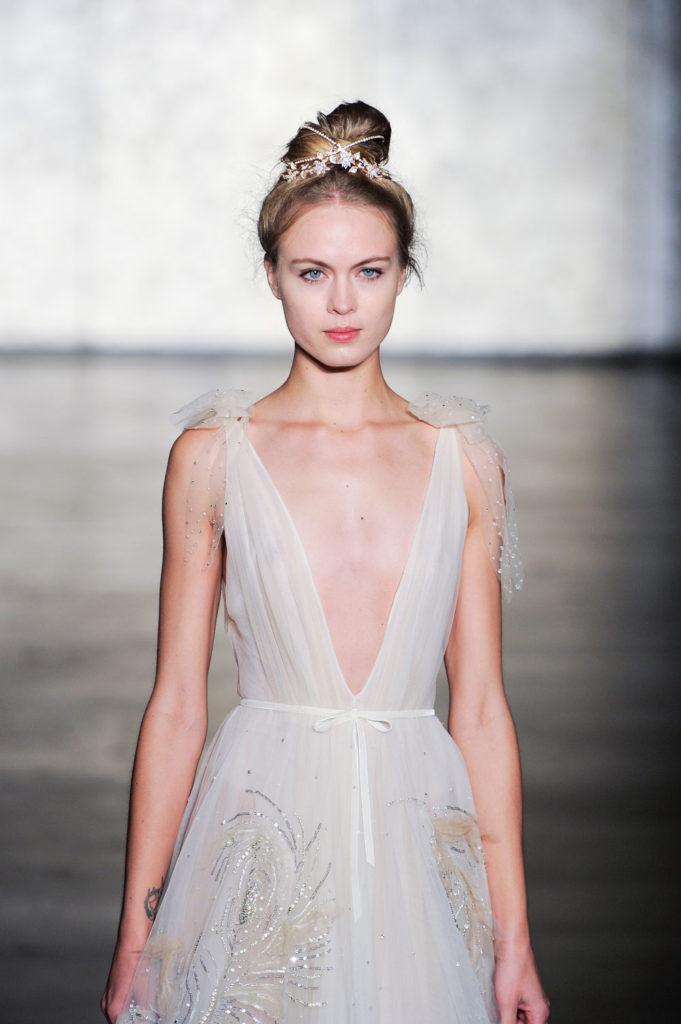 Clean&Modern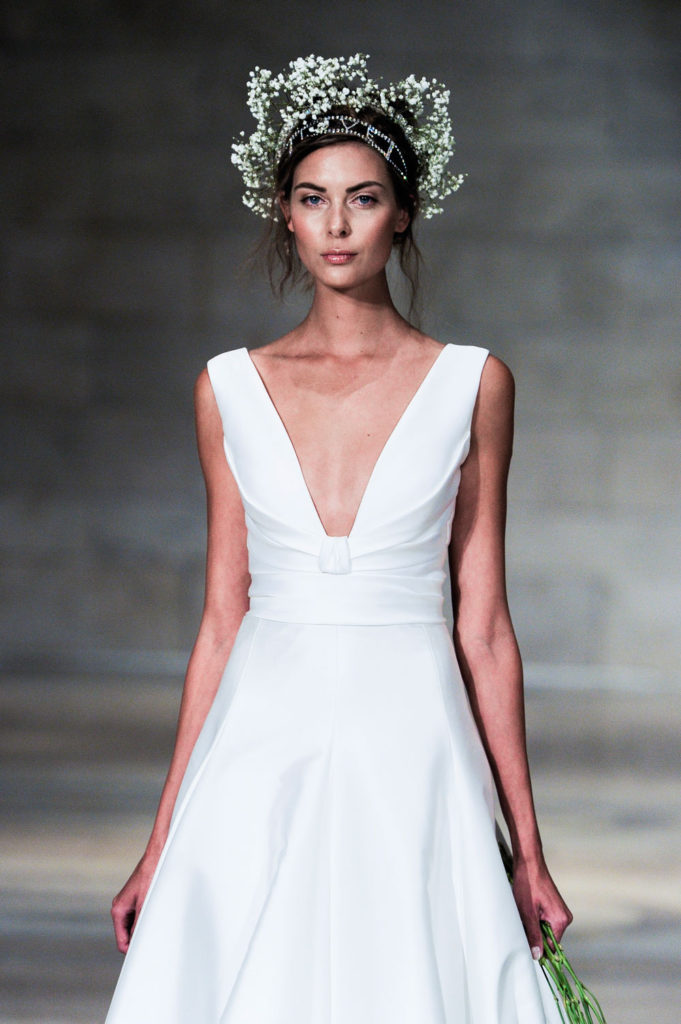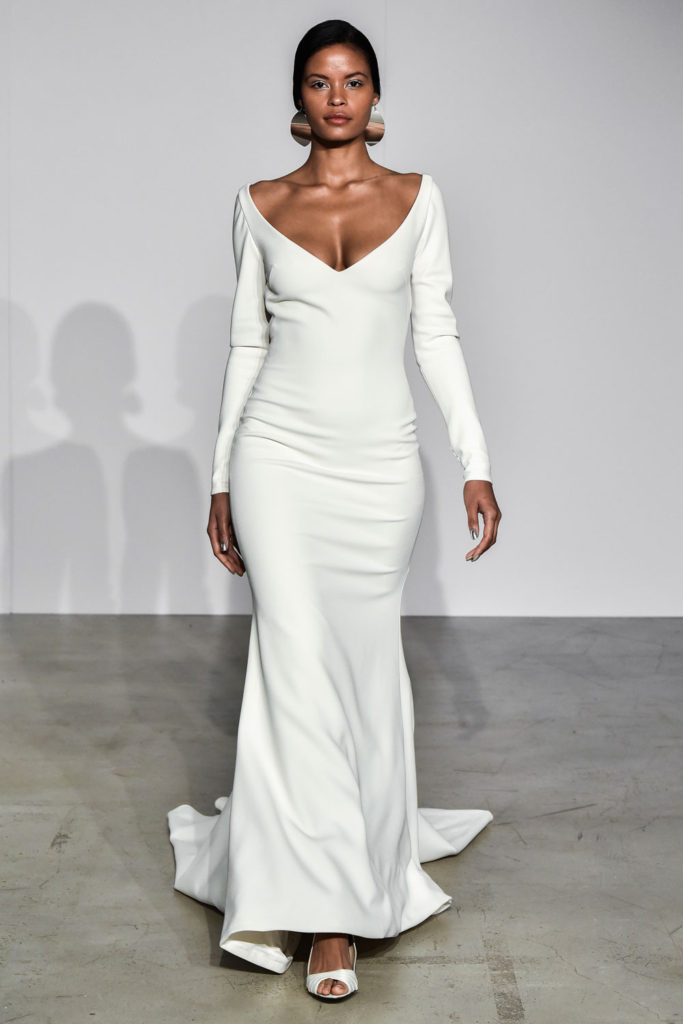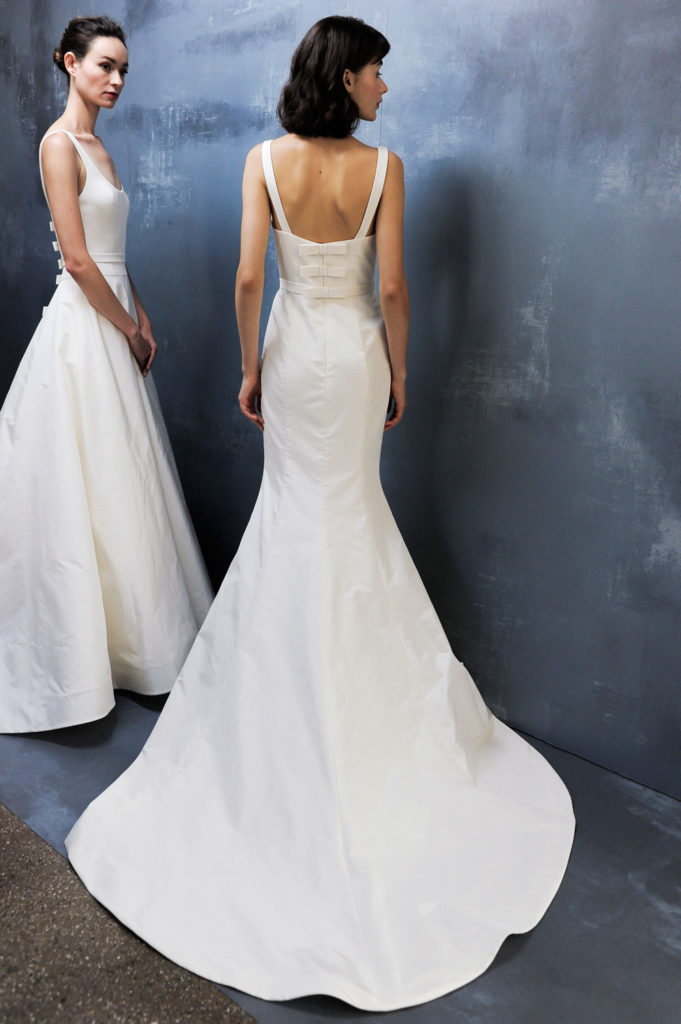 Like what you reading? Hit subscribe to be Cosset Moi VIP and receive fresh news, hottest trends, events & more straight to your inbox.