Celebrities around the world have popularized a vegan lifestyle in the last several years, while the internet has information on what vegan food can do for your health and appearance. The same logic goes for the products you put on your skin. When it comes to vegan makeup brands, only a few years ago, it was not easy choosing vegan cosmetics. But thanks to leaps in technology its formulations have improved beyond recognition.

Fortunately, more and more cosmetic brands are choosing the path of veganism, so there is also a variety of products out there. In the last few years, many makeup brands decided to go to cruelty-free and to present their buyers real vegan products. In fact, in 2019, over 40 brands decided to become cruelty-free! Isn't that awesome?

First of all, let's see the difference between vegan and cruelty-free makeup brands. Then we will list all the vegan brands that you can easily shop online, or in drugstores in your country. Many of them are known internationally.

Vegan Vs Cruelty-Free
Many people mix vegan and cruelty-free brands. While they all concentrate on no animal testing and no animal ingredients, there is still a small difference between them.

Vegan makeup doesn't contain any animal-derived ingredients. Some of the most common ingredients would be beeswax (often used in lip balms) and Carmine, a dye made from beetles' wings. Also, lanolin, collagen, gelatin, cholesterol, etc. It is not regulated if vegan products are free from animal testing, but only that they don't use ingredients from animals.

Here is the complete PETA list of animal-derived ingredients and their alternatives to help you avoid animal ingredients in cosmetics, food, and other products.

You need not necessarily be aligned with animal rights issues to reap the benefits of a vegan cosmetic line: animal ingredients can be amongst the most allergenic and skin reactive, so vegan makeup is better suited for sensitive skin.

Cruelty-Free Makeup
When it comes to cruelty-free products, they are not tested on animals, but that doesn't mean they are vegan. It is common to see a company, makeup or cosmetic, not testing products on animals, yet still uses the ingredients that are derived from animals or tested on animals by the third party.

Cruelty-free products can include ingredients that you surely won't find in vegan makeup brands – beeswax, collagen, albumin, cholesterol, etc. So, to make sure your skin won't break out, use only vegan makeup brands.

Our Top 25 <3
Listed in no particular order, we highly recommend you to try these famous vegan makeup brands. Most are available for shopping online or can be found at your local drugstore.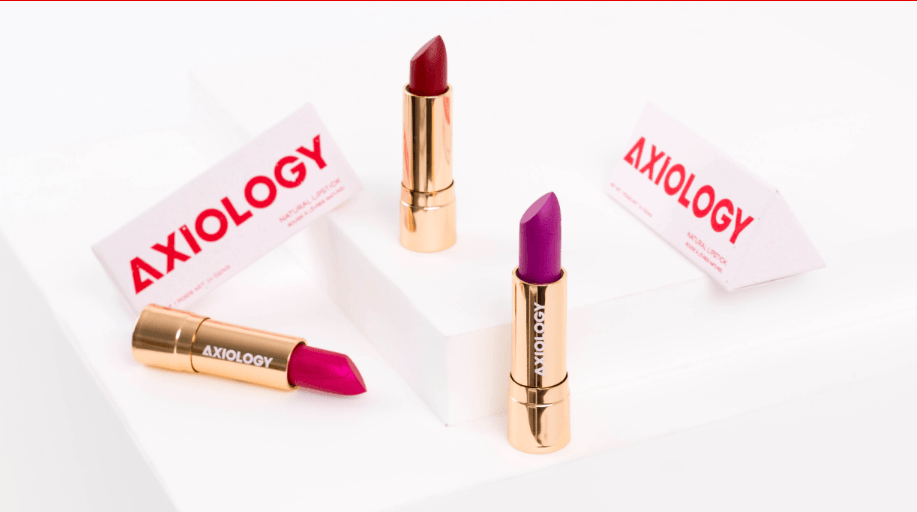 "When I got into this whole makeup-as-a-career thing I was just trying to solve a personal problem. I couldn't find a good lipstick that didn't harm me, animals or the planet."
This is how Ericka Rodrigez, the founder of the brand Axiology, found herself starting a vegan brand.

Seeking highly pigmented luxurious lipstick formula? Look no further than Axiology. Their ingredients are evil-free, clean, and vegan like organic coconut oil and avocado butter. They are all-natural and 100% safe for the environment and people making and using the products.

These lipsticks and lip crayons will nurture your lips. The pigments are vibrant and long-lasting, and the shades are creamy and well-picked.

Created and developed by former chief chemist and MD at MAC cosmetics, Cover FX is a pro when it comes to catwalk-worthy face. Their products are free of mineral oils, talc, gluten, parabens, fragrance, sulfates, and phthalates. The Cover FX is PETA approved.

Our top pick would surely be Custom Enhancer Drops! You can find those in a set – The Glow Getter Set. It is a revolutionary set of liquid highlighters and bronzers in six shades, featuring four illuminators and two matte bronzers. You can apply them over the makeup, or mix them with the foundation for an overall glow. It is the must-have product for every beauty lover.

*No unicorns were harmed in the making of Spectrum Brushes. That will surely make you laugh when you first come to the website of Spectrum.

Believe it or not, their so-instagramable brushes are vegan. Spectrum has filled the gap that was missing on the market. They turned dull and boring makeup brushes into the decoration of every makeup station. With high-quality synthetic instead of natural bristles, these gorgeous and so colorful brushes are a double win.
Kat Von D Beauty fans now have one more reason to obsess over the brand. The brand is now completely cruelty-free!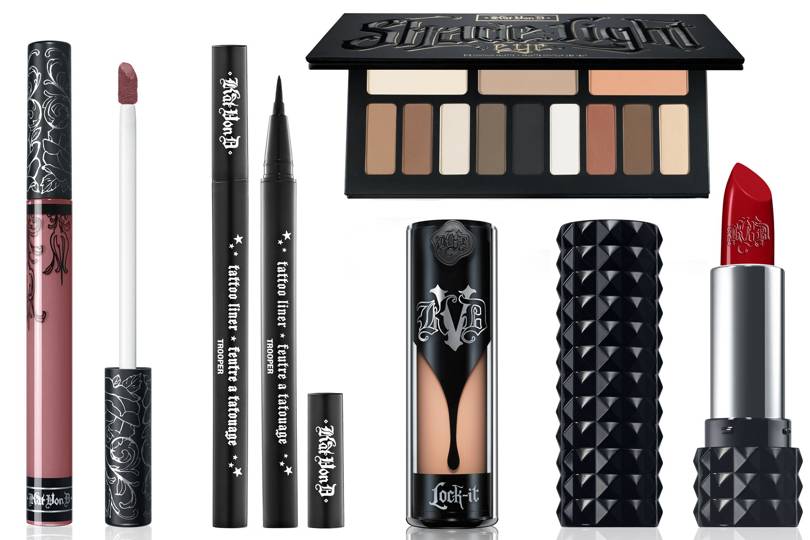 As Kat Von D says, she is an animal activist and vegan, so she wanted the products that she makes and uses to be vegan as well. Now, you can wear all products, from concealer to lipsticks knowing that they didn't hurt any animal to test it. Kat also points out that they excluded all ingredients, such as beeswax and carmine. We can only say – go, Kat!

Not only they are experts in the glow, highlighters, and bronzers, but Becca is also one of the vegan brands. Founded in 2001 by the makeup artist Rebecca Morrice Williams, on the coast of Australia, this brand quickly became famous for its products. Women adore the face products, while the Becca highlighter is one of the most popular ones for years.

Even though Becca uses Carmine pigments in some of their products, there are still many of their vegan makeup products.
If you are interested in finding the best eyeshadow palettes or brow products, look no further than Anastasia Beverly Hills. It was founded by Romanian-born influencer, back in the early 2000s. She started with brow products and became even more famous when she released eyeshadow palettes. ABH products are used by some of the most famous YouTubers, influencers, and bloggers.

They claimed as a vegan makeup brand, with cruelty-free formulas and ingredients.
Urban Decay is one of those bold brands with a strong history. They started in the mid-'90s, in California Orange County. Since day one, they are a brand with an edge. The founder Wende Zomnir, started with lipsticks and nail enamels. They were always inspired by urban things, vivid colors, and impressive design.

While Urban Decay is a cruelty-free verified brand, the L'Oreal company, that owns the brand still does tests on animals.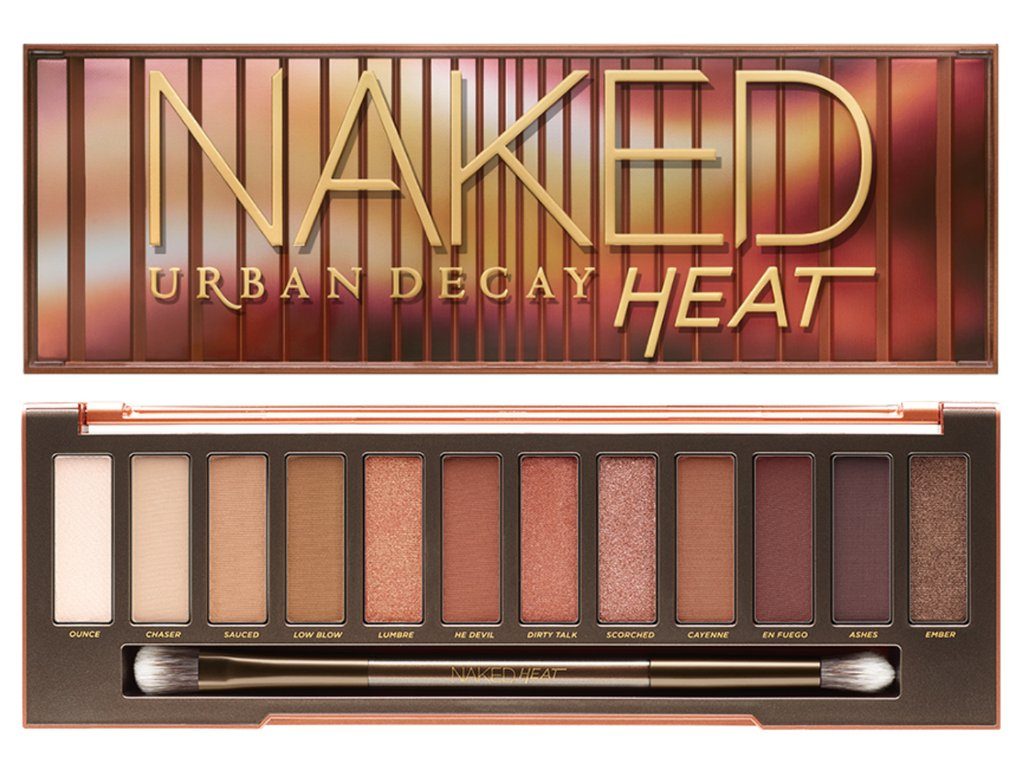 Too Faced is great for all those seeking glamour, natural-looking makeup, and most of all, feminine makeup. The brand was founded by two Estee Lauder ex-employers Jerrod Blandino and Jeremy Johnson, back in 1998. They offer neutral-looking makeup with gorgeous packaging.

From the very beginning, this brand is cruelty-free. Their brushes Teddy Bear and Mr. Right are made of 100% synthetic, and they are absolutely vegan.

This is one of the newest vegan makeup brands that you can find in Sephora. They put all their effort into an easy application so you can look great without brushes and hours spent in front of your bathroom mirror.

They have a blacklist of the ingredients that you can't find in their products. Some of them are colorants, allergens, irritants, mineral oils, talc, synthetic fragrance, etc.

Charlotte Tilbury is famous high-end British makeup brand, founded by the makeup artist Charlotte Tilbury. The brand offers high-quality makeup – from foundations to eyeshadow palettes. However, the price also reflects the quality, but that shouldn't stop you if you are makeup-junkie.

They provide us with vegan-friendly makeup, brushes made of synthetic, skincare products, as well as fragrances.
Related: 18 Makeup Artists to Follow on Instagram

For those who really like luxurious, rich textures, colors, and packaging, Marc Jacobs Beauty is the real brand to turn to.

While all products are cruelty-free, not all of them are based on vegan ingredients. Be aware that some of them still contain carmine and beeswax.
From loved palettes to the concealers – Tarte offers some of the best products for both younger girls and women. Everything is nicely packed, in colorful and designed boxes.

They claim to be completely one of the vegan makeup brands. Their formula is always without parabens, mineral oils, phthalates, GMOs, gluten, SLS, and triclosan.

The Balm was founded by Marissa Shipman, back in 2014. She quit her job and decided to organize her own career. The Balm uses lovely retro packaging that along with the rich textures, leave you completely breathless.

The Balm is completely cruelty-free, talc, and paraben free makeup brand. Some of their most popular products are Bahama Mama bronzer, Nude eyeshadow palettes, and Instant Blushes. Their makeup brushes are made of synthetic materials as well.

Focusing on the flawless base and foundations, It cosmetics are a leader mostly in Britain. They are clinically proven, innovative, and always tend to solve all skin problems.

Founded by Jamie Kern Lima, It cosmetics now offers both makeup and cosmetics. One of their most popular products is definitely CC+ cream with high UV protection. Their brushes, as well as some of their products, are vegan-friendly.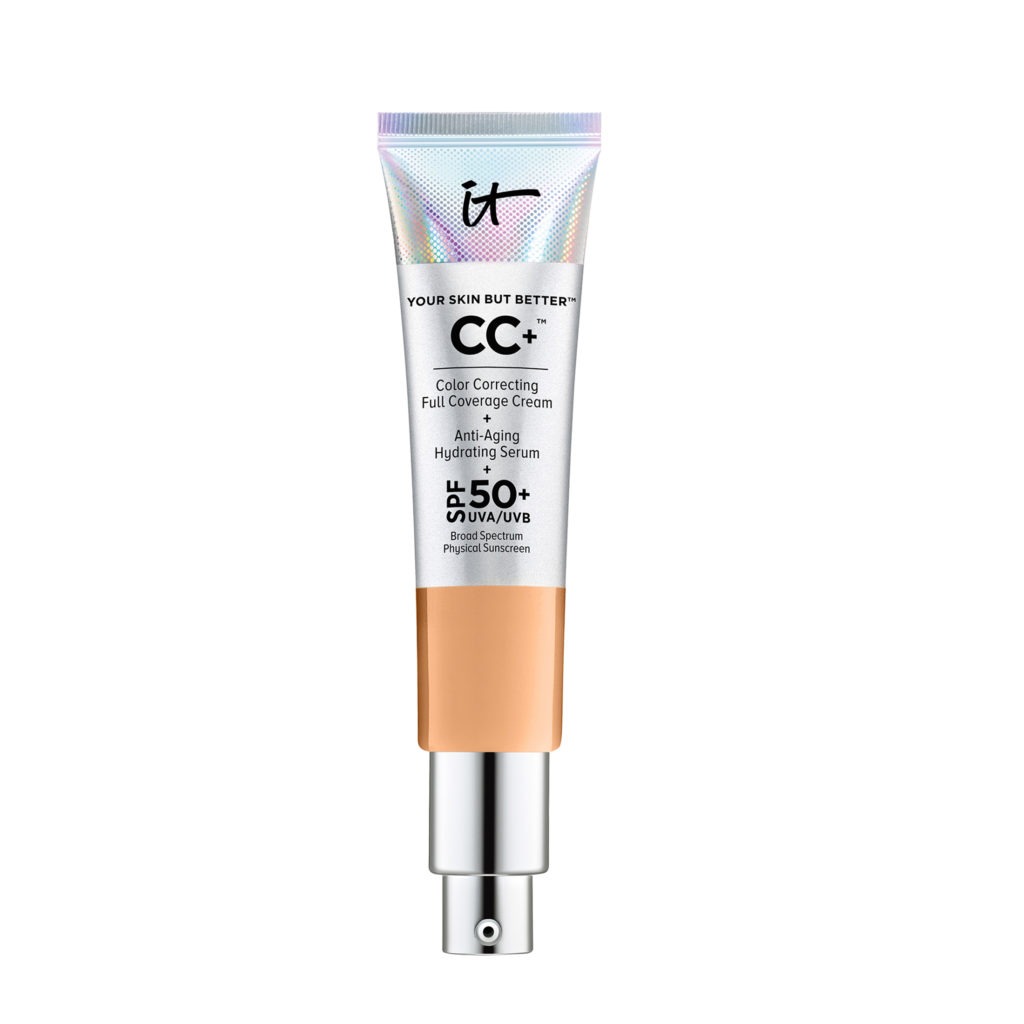 E.l.f. offers inexpensive products in minimal black packaging that leaves no one indifferent. This brand is great for both makeup lovers and the ones that want to achieve the maximum with minimal makeup. You can't measure this brand with some high-end ones, but their quality is quite good, compared to their price.

E.l.f. Product formulas are all vegan-friendly and cruelty-free. Their products are safe from parabens, phthalates, nonylphenol, ethoxylates, triclosan, triclocarban, and hydroquinone. All skincare that this brand offers is also free from sulfates.
Inika is an Australian brand, based in Sydney which is both organic-natural and vegan-friendly. They are certified organic, cruelty-free, as well as 100% vegan.
Like this is not enough for all makeup junkies, the brand even upgraded their packaging – it is made of materials that are recycled. They can brag with many international certificates and awards. The brand offers ultra-soft makeup brushes.

Even though this brand is owned by L'Oreal, they remained cruelty-free. This brand offers highly pigmented products for a perfect price, and that is why it is so popular among makeup bloggers.
Their lip glosses and eye pencils are worth checking out.
The most popular products coming from this brand, such as Can't Stop Won't Stop foundation or Lip Lingerie are completely cruelty-free made of vegan formulas.

This brand creates makeup that contains only essential ingredients for a reasonable price. The brand is based in Austin, Texas, but selling worldwide. They are not only 100% vegan, but also sustainable and natural.

Everyday Minerals doesn't test on animals, nor on ingredients or finished products. Their main ingredients are coconut oil, pomegranate oil, cupuacu butter, argan, jojoba seed oil, shea, vanilla, etc.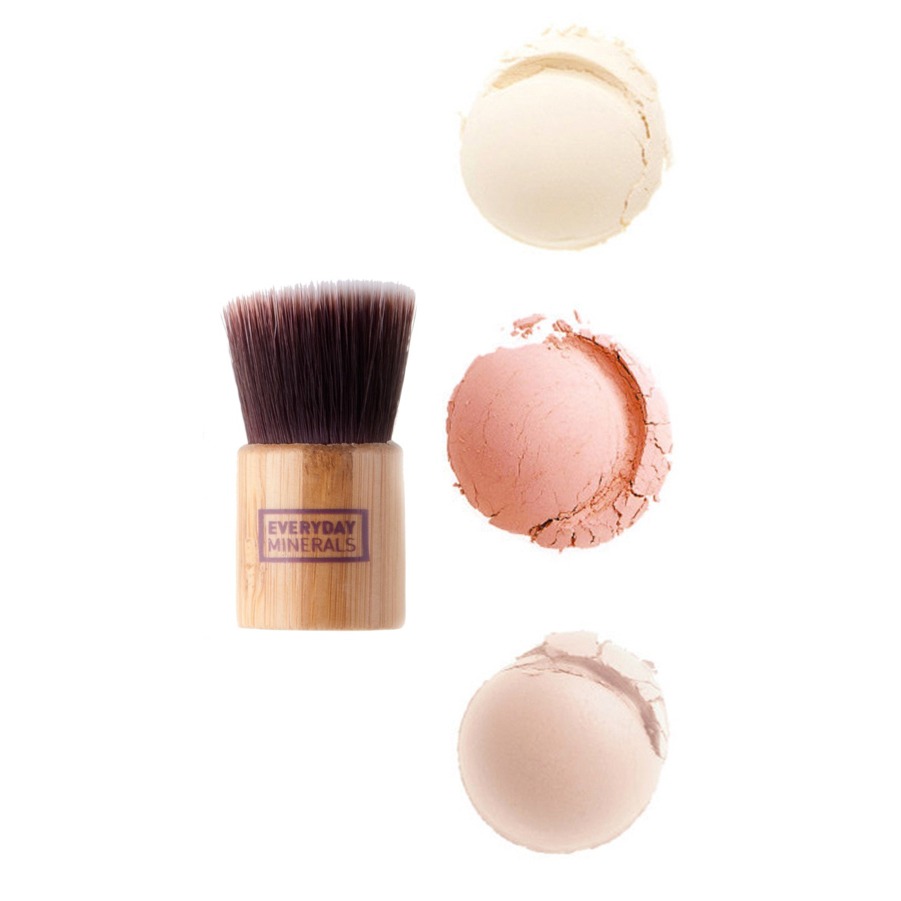 ColourPop is a brand popular among YouTubers and makeup bloggers. They are affordable and good quality. They offer lip and eyeshadow products, and their formulas are cruelty-free.

Their most popular products are eyeshadow palettes, matte lipsticks, and highlighters. You can expect highly pigmented colorful palettes, as well as rich, creamy lipsticks.
Glossier is a super popular brand that offers some of the vegan products. They tend to transfer completely to vegan, but since they use beeswax, honey, carmine, and lanolin.

However, Glossier confirms that they are cruelty-free – no experiments are done on animals. They also take care of their manufacturers and suppliers. They don't sell in China.

Some of their most popular products are blushes, brow pomade, mascara, and matte lipstick. When it comes to skincare, Glossiers best-sellers are Milk Jelly Cleanser and Priming Moisturizer Rich.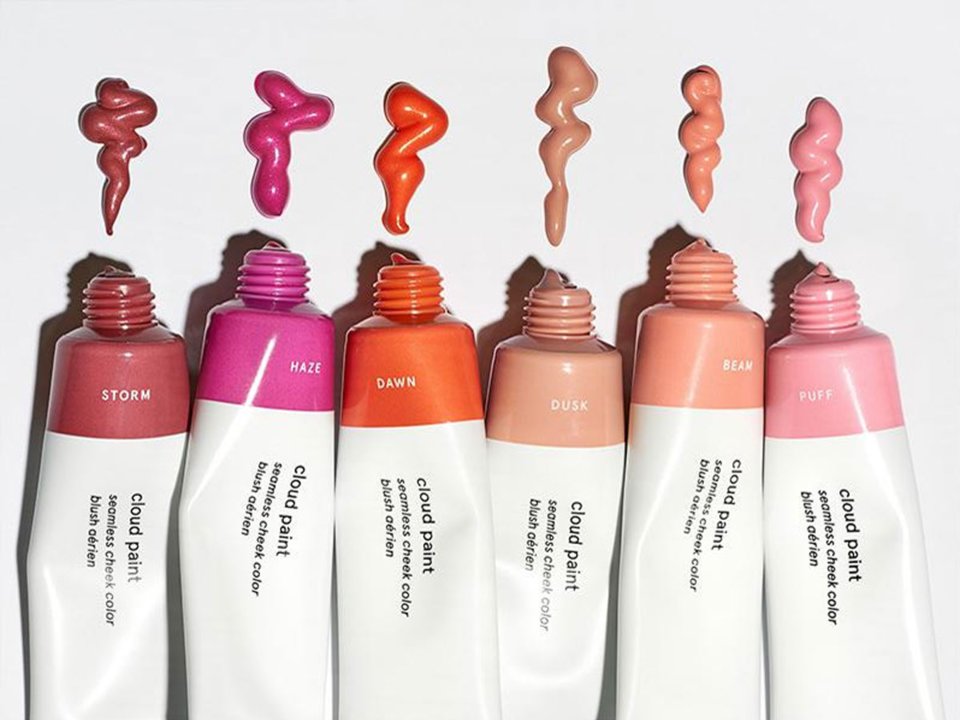 Zoeva is a German brand, founded by Zoe Boikou. She is Greek-born but moved to Germany when she was 10. The name of the brand comes from her name, ZOE, which means life and EVA, which is the very first woman.

This brand offers many vegan makeup brushes. Their product counts more than 300 makeup products (both brushes and makeup). However, the brand is still not 100% vegan, but working on it.

Hugely popular as Youtuber and influencer, Jeffree Star Cosmetics offer makeup products that are both super interesting and vegan-friendly.

All of the products are cruelty-free. The brand also contacts with the manufacturers to make sure they don't affiliate with ingredients or places that do animal testing.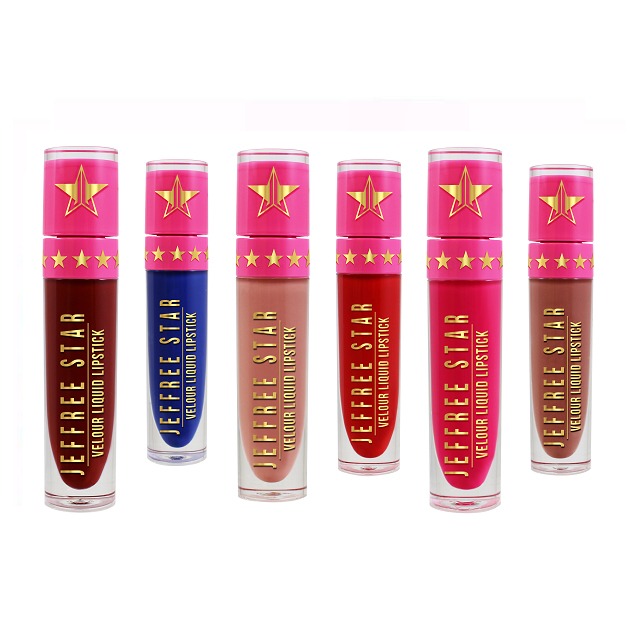 Kylie cosmetics is a widely known brand that was founded by Kylie Jenner. They offer high-end makeup products, mostly lipsticks, and foundations. Their best-sellers are Matte Lip Kits, High Glosses, as well as eye palettes.

When it comes to vegan status, many of these best-seller products are vegan, but unfortunately not all of them. However, Kylie Cosmetics is a cruelty-free brand. None of their products or ingredients are tested on animals.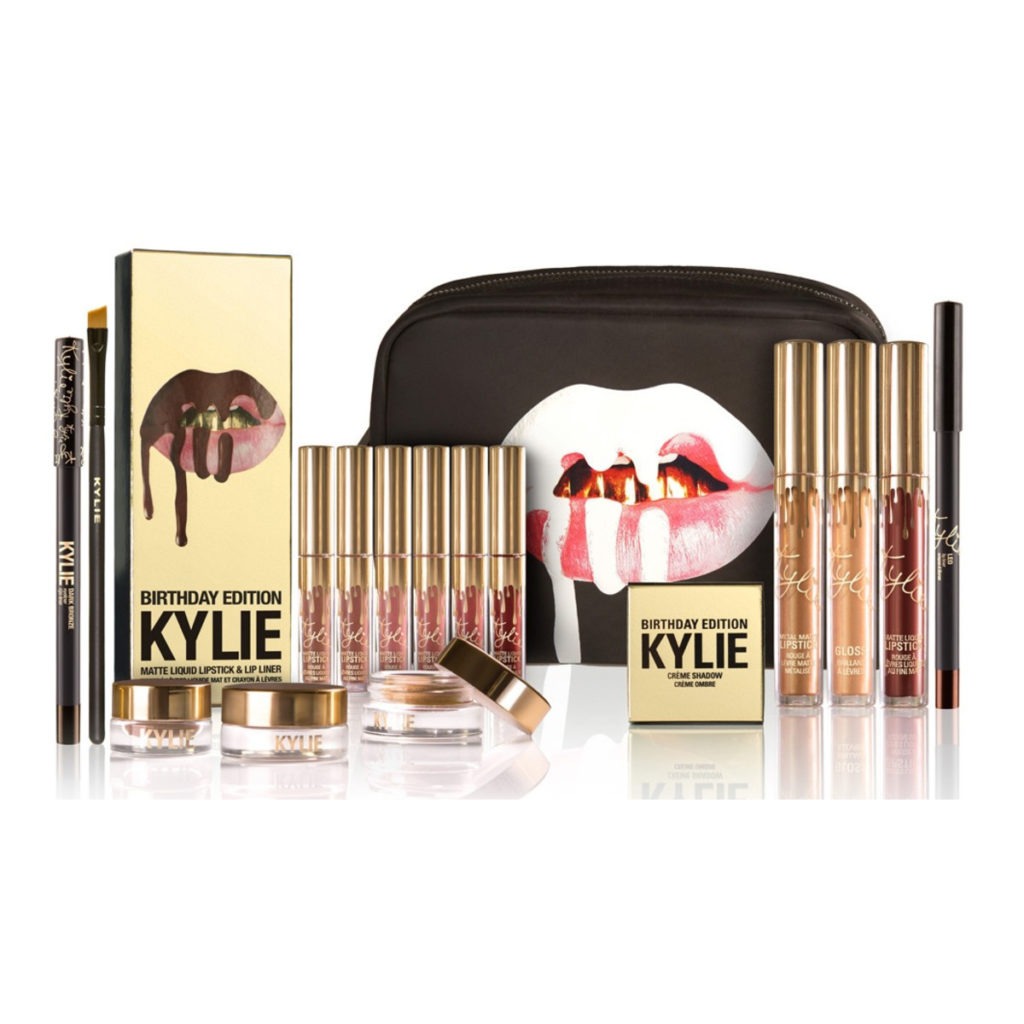 Pixie is one of those makeup brands that offer natural products, while some of them being also vegan. Founded by Petra Strand, makeup artist and product developer with more than 20 years of experience. Their formulas are infused with natural ingredients, mostly botanical and quite beneficial ingredients.

Pixi offers some of the vegan products. They use non-toxic and natural ingredients. Most of all, the brand is cruelty-free. Some of their best-seller products are vegan-friendly – primers, some of the powders, foundations, bronzers, and eye products. The brand also offers vegan-friendly skincare options.

The brand is 100% vegan. However, they claim that the only ingredient they use in only one product (lip balm) is animal bi-product beeswax.

Afterglow Cosmetics is a cruelty-free brand as well. They don't test on animals, nor do they use ingredients from suppliers that are used on animals. They also have a no-go list of ingredients that they don't use – synthetic fragrance, gluten, nylon, mineral oils, talc, etc.

While some of these vegan makeup brands are 100% vegan-friendly, others tend to claim more like cruelty-free. As you can see, the most used ingredients that are used in these products that are bi-product of animals is beeswax.

All these brands stay away from harmful ingredients such as mineral oils, parabens, SLS, talc, etc. That is especially important for people that have sensitive skin and want to transfer from non-vegan to all vegan cosmetics.

From drugstore brands to the ones that are high-end and really expensive. It is on you to choose which option is the best for you. The price doesn't always determine the quality, and as you can see, many drugstore brands have gone 100% vegan, while the high-end ones still haven't.

Check out this list every time you decide to go to makeup and skincare shopping!
Download NOW - The Ultimate Makeup Artist Career Guide

For more amazing makeup tips follow us on Pinterest! <3
We only recommend products that we genuinely loved. However, when you buy something through our retail links, we may earn an affiliate commission.