Alongside with makeup trends, hair trends were accentuating individuality as well. Designers wanted to enhance the model's natural beauty, resulting in beautiful diversity between curls, afros, extra-long hair, short bobs, fringes, fluorescent colors.
Clean and Soft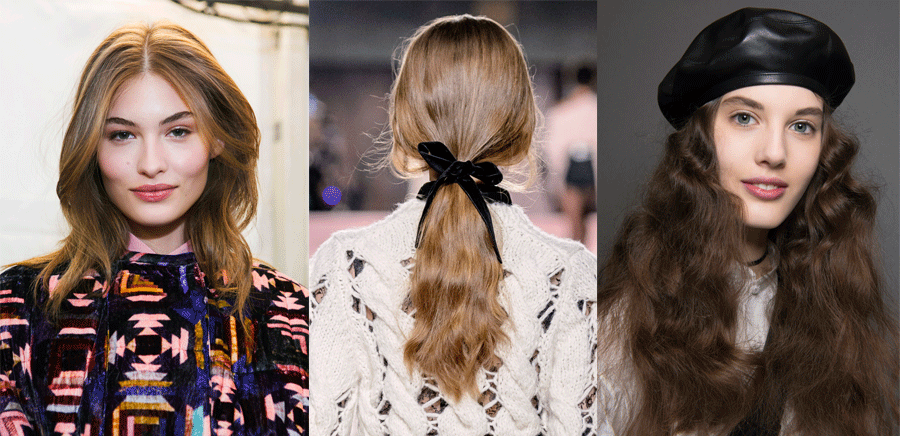 Isabel Marant, Philosophy, Christian Dior
The softness of the freshly washed hair was one of the most appreciated textures on the runways this season. Soft hair and stretched curls were ideal to counter black leather berets, bold prints, and intricate collections. Anyway, fall is a perfect time to ditch hair styling products to recover your hair from the sun and salty water.
Cool Crops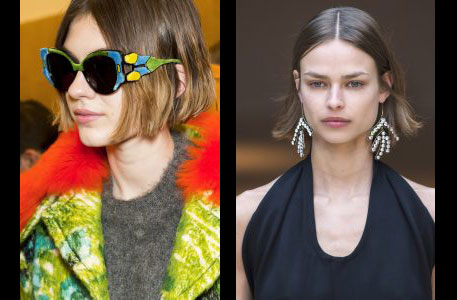 This season, we saw model after model with cool short hairstyles that had us seriously contemplating making the cut. Lengths must brush the earlobes, along with a slight trim to give it a youthful yet edgy effect. This hairstyle is sophisticated, and surprisingly low maintenance.
Bewitching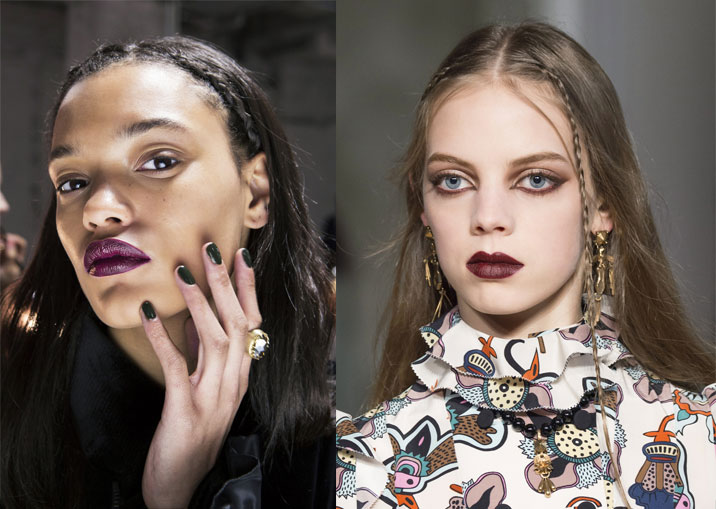 Jill Stuart, Valentino
Obviously, braids are everywhere. The style that draws our attention is teensy, tiny plaits that frame the face. Alongside with the berry lipstick is the look that Pat McGrath describes as bewitching. The hair was parted down the middle and two micro braids were weaved along the hairline. This look can be softened down with flesh-toned lips.
Related: Interview with the Legendary Hair Artist Nicolas Jurnjack
Black Ribbon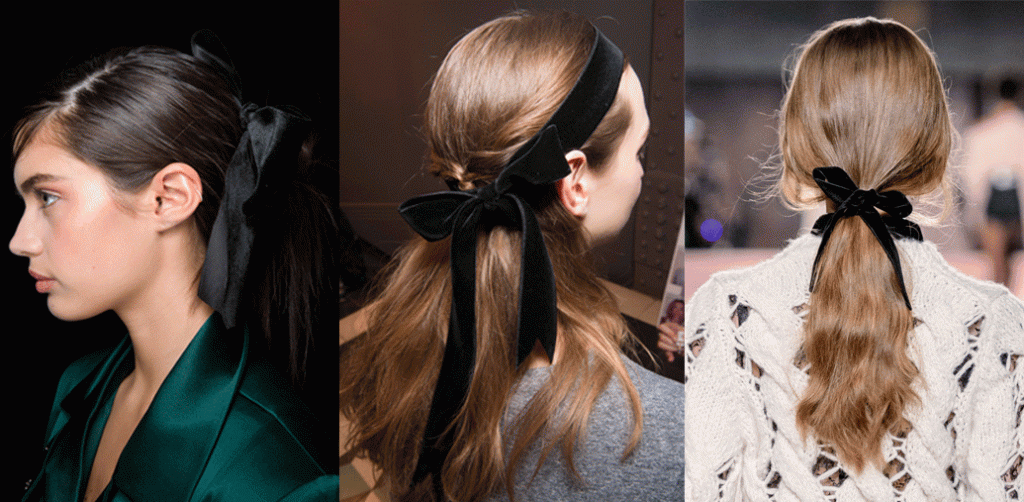 Marchesa, Temperley London, Philosophy
The most versatile and wearable runway hair trend for Fall 2017is definitely the black ribbon.
It seems like hairstylists couldn't get enough of this humble hair accessories. We saw it at Tory Burch and Marchesa; in London, at Temperley London and Emilia Wickstead, at Philosophy in Milan, and also on in Paris at Rochas.

Seen numerous times on a runway this hair accessory is definitely a trend but a sophisticated classic at the same time.
Tie it around a ponytail, fix it to low knot, wrap it around the head like a headband, or even loop it through the hair and tying it off like a present! Secure your hairstyle with a black ribbon in any of these styles and give a nod to Victoriana.
Hanging Low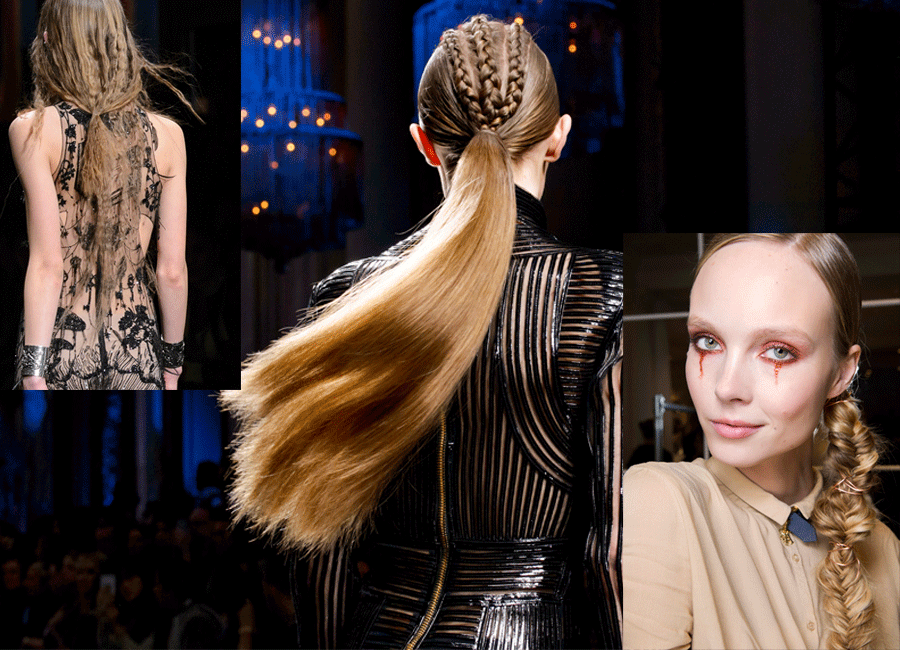 Alexander McQueen, Balmain, Christian Siriano
Hairstylists tried to see how low they could go when it came to the season's most romantic down-dos. Accessorized, twisted, braided or worn to the side…as long as you wear it at the nape of the neck it doesn't matter.