On bright and sunny days, when it comes to choosing a perfect shade of our lipstick we should think of happy and bold colors of beautiful flowers and juicy fruits for inspiration; read on to find your new perfect shade of lipstick right here, right now.
Tangerine
The vibrant orange color is a fun shade to pack on your next vacation, and it works great with tropical colors. This looks even more amazing on medium/darker skin tones.
Kat Von D, Studded Kiss Lipstick, $21, katvondbeauty.com
Watermelon
What should be more seasonal than a lip shade the color of a tasty watermelon? So loveable and kissable it is ideal for all skin tones to head up those summer nights.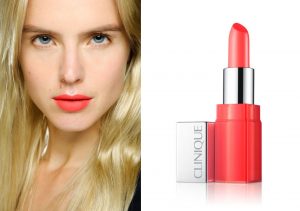 Clinique, $18, Pop Glaze™ Sheer Lip Colour + Primer Fireball Pop, clinique.com
Peach
It gives beachy, laid-back vibe that will get you into hedonism state of mindset right away.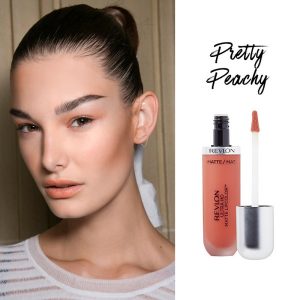 Revlon, Ultra HD Matte Lipcolor, $9, available at mass retailers, revlon.com
Coral Red
On the less electric and calmer side of the orange is coral red. It is essentialy vibrant red with a hot orange finish, but easier to wear than orange and more fun than the classic red.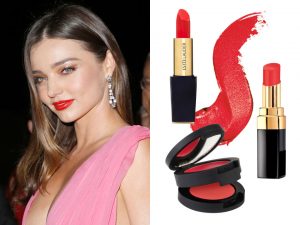 Estée Lauder Pure Color Envy Sculpting Lipstick in Impassioned, $30,esteelauder.com; Topshop Lip Ombre in Perplex, $14,topshop.com; Chanel Rouge Coco Shine Lipshine in Insoumise, $36, chanel.com.
Electric Pink
This is such a joyful shade! The thing is with hot pink that is ultra feminine but very graphic and modern at the same time. As long as you keep the rest of the makeup minimal, don't be afraid to go for a loud lipstick.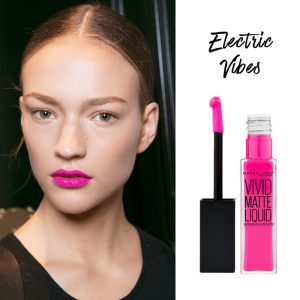 Maybelline Vivid Matte Liquid, $8, available at mass retailers, maybelline.com
Sangria Red
When speaking of bold color choices, although summer seems like an unlikely season for dark shades, my personal absolute favorite summertime color is a shade of sangria red. It just looks so good against bronze and dewy skin, it needs no further introduction.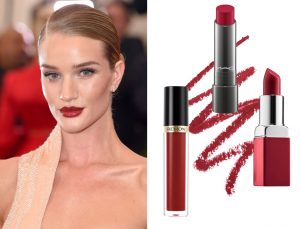 Revlon Super Lustrous Lipgloss in Desert Spice, $8, available at mass retailers; M.A.C. Huggable Lipstick in Flaming Lips, $20,nordstrom.com; Clinique Pop Lip Colour + Primer in Berry Pop, $18, clinique.com.
And at the end…
Make it last
A quick reminder of steps required making your lipstick stay longer.
Exfoliate – with a toothbrush, sugar and honey…
Lip Balm – Before applying makeup, put on a thin coat of lip balm. Wait a bit and gently wipe off any excess remained.
Lipliner – Trace your lips with the same color lipliner – once the lips are lined use the same liner pencil to fill them in and have the foundation for your lipstick.
Lipstick – Best to apply with a lip brush, it will stay longer. Then take a tissue and blot a couple of times to really press the color into your lips. Now go back and apply a second coat of color.
Concealer – To help clean the lips and give them a clean edge, especially with darker shades, with a clean lip brush use a concealer to clean up the edges.
Extra tip – For the daytime, find a lipstick that contains SPF, your pout will thank you! 🙂
Tell us in the comments which shade you rock this summer!