Change of season means a change of wardrobe, skin routine, maybe a new haircut but also let's not forget to change our perfume. Align it with the light and breezy days ahead with our top choices.
Floral fragrances are the most obvious choice for spring, but their versions vary.
Most floral scents will be romantic and feminine, but depending on the ingredients they can be:
soft (subtle whiffs and powdery notes)
fresh (like fresh-cut flowers) or
intense (with hints of orange blossom and sweet spices).
So don't be afraid that you are going to smell over the top girly. Floral scents are the biggest category in perfumes and surely you can find something that fits your personality.
These are some guidelines among different flowers and our favorite picks for this spring.
Rose is the queen of spring flowers, in all its variations. Combined with musk can be sheer and when paired with dark woods, a rose is very sexy.
Iris and violet both have an elegantly restrained softness. If you want to make sure it isn't over the top girly scent, go for it.
Pure, bold floral scent is mostly made of white flowers. If you are drawn to elegant and feminine, the gamut from jasmine and gardenia to lilies will sure to have something for you.
For the more fresh-minded, keep it light with a hint of lavender or a fresh, herbal top note.
Gucci Bamboo Limited Edition 2017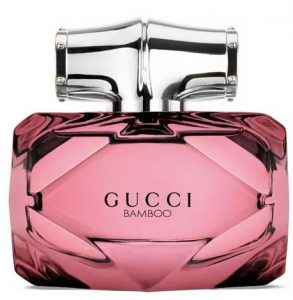 With a touch of contemporary refinement, the creative director of the house Alessandro Michele transforms the presentation for the limited edition into a new bottle and packaging giving new expression to the Gucci Bamboo bottle.
Gucci Bamboo's aroma is gentle and strong at the same time. Blooming with notes of exotic Casablanca lily and Tahitian vanilla while comforting sandalwood. Blooming with notes of exotic Casablanca lily and Tahitian vanilla while comforting sandalwood and grey amber round off the femininity with a woody contrast creating an image of strength and sophistication.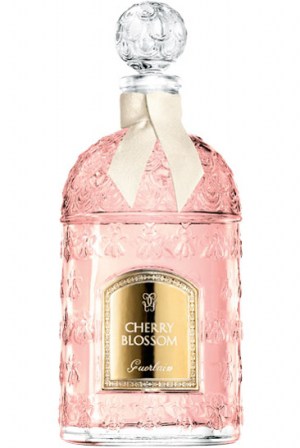 Guerlain Aqua Allegoria
The new fragrance from collection Guerlain Aqua Allegoria. Named Aqua Allegoria Cherry Blossom and Tiare Mimosa was presented in the beginning of 2009. Sunny notes of these fragrances are an excellent introduction to spring. They fill the space and refresh you with their delicate, fruity and harmonic aromas. Aqua Allegoria Cherry Blossom is an ode to spring. Petals which flutter and touch in gentle, spring breeze stay playful and charming as the fragrance itself. This feminine, spring composition includes bergamot and cherry blossom petals, coupled with green tea and peach. Gentle, powdery fragrance cloud is rounded up with delicate almond aromas.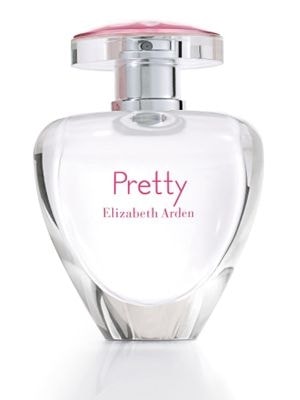 Pretty
Pretty seduces with its feminine concept, which rounds complete body and face care. As well as with floral juices created by perfumer Claude Dir of Givaudan. This fragrance opens with refreshing breezes of Italian mandarin and orange blossom coupled with peach juices. A heart is floral and gentle, created of petalia, starry jasmine, pink lily, and peony, while the base is soft and pleasant, composed of musk, Jacaranda wood and creamy amber.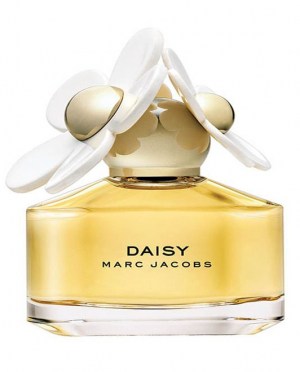 Daisy
Daisy is a sparkly floral-woody fragrance, fresh and feminine at the same time. It is devoted to a sophisticated, seductive, and dazzling woman, which at the same time strives to simplicity. It is captured in a lovely bottle decorated with daisy flowers on the top. And the creator of this fragrance is Alberto Morillas.
Charming Daisy fragrance caresses with the fruity strawberry notes, intensive green aroma of violet leaf and sparkling spicy pink grapefruit. Its heart beats in floral rhythm, composed of silky and intoxicating gardenia, delicate violet, together with jasmine petals. The powdery soft dry down is composed of white woods, vanilla and musk.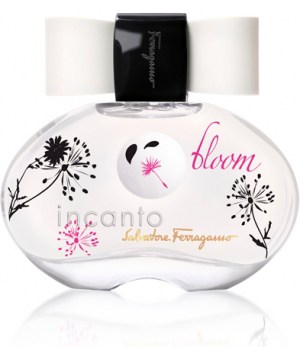 Incanto Bloom
Incanto Bloom is a new fragrance in the line of Incanto fragrances. Creator of the perfume is Sophie Labbe and the composition encompasses grapefruit blossom, freesia, tea rose, champaca, together with musk and cahmere. The fragrance arrives as 30, 50 and 90ml edt in a flacon designed by Sylvie de France.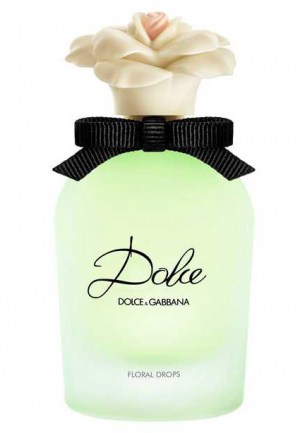 Dolce Floral Drops
Dolce & Gabbana launched its fresh floral fragrance Dolce in early 2014. The first flanker of this fragrance – Dolce Floral Drops – was introduced a year after. The scent is more fresh and airy than the original and is trying to depict the smell of freshly picked flowers sprinkled with dew.
The composition retains the original composition of white flowers. It opens with fresh neroli leaf and papaya flower. Its heart includes white flowers of amaryllis, daffodils and water lily. Additionally, the base notes are cashmere, musk, and sandalwood.
What is your favorite scent for the spring? Add to our list, yours!