There is no rule in the beauty world when it comes to New Year's Eve. It's the biggest party night of the year and it is only appropriate to feel and look festive. So, why don't you do something different than usual the night-out makeup look? You don't need to be a 20-something model to pull off something unique, pretty, and new. And don't worry about making these look perfect – current makeup trends don't care if they are messy. On the other hand, party makeup doesn't mean it should be over the top. More about it including bolder color, glossier lips, glitter details etc. in this article so continue scrolling down below.
It's about colors and texture rather than Instagram-like perfectly drawn lines.
We rounded up the prettiest and glitziest makeup inspiration you can try this New Year's Eve. So scroll down and let us know your favorites!
Download NOW - The Ultimate Makeup Artist Career Guide

Pearlescent Eyeshadow
Shimmery and pearlescent eyeshadow are born to be worn on festive occasions. Think of champagne, snowy grey and blue colors for winter holidays – snow queen with style!
Not So Taupe
You know those colors in eyeshadow palette that you don't use? It's time! Whether it is green, pink, purple, or blue — this is the night to show your eyes off in a different light.
Gold is Everything
All the gold shades are perfect for accentuating and highlighting your makeup look. Swipe it across your eyelids, lips or tap just a little in the inner corner of your eyes to brighten up your black smokey eyes.
Related: Gold Makeup: Beauty In Carats
Electric Blue
Blue makeup is so mesmerizing and it creates so much depth in the eyes. The trick is to find a blue eyeshadow rich in pigment, or the pigment (think Dark Star 006) itself so you can create desired effect.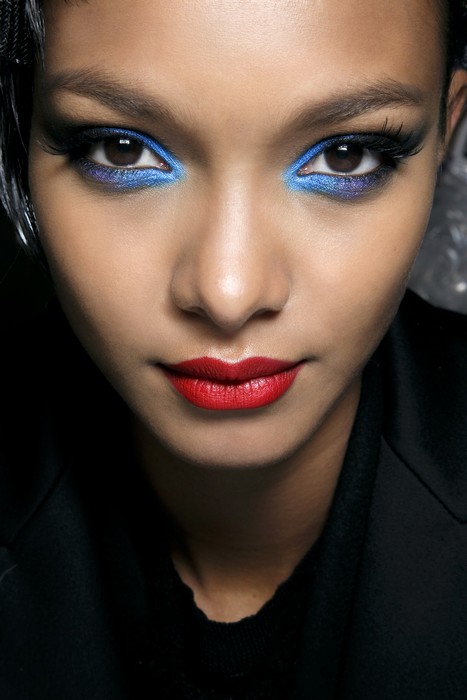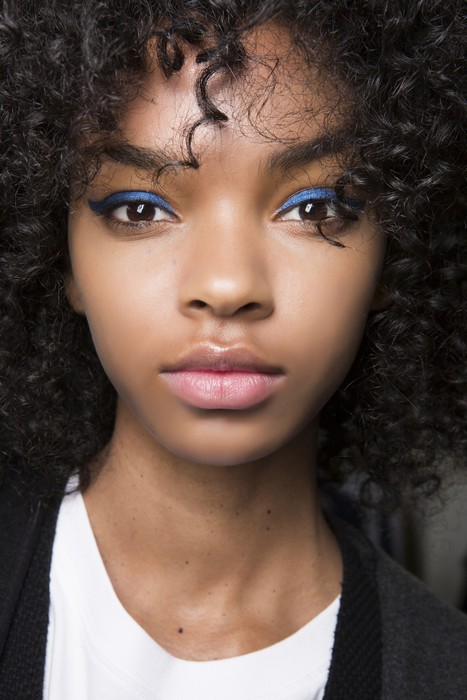 Glitter, always!
We talked about how to apply glitter makeup before, and this is that time of the year to remind ourselves that — no party goes without the glitter!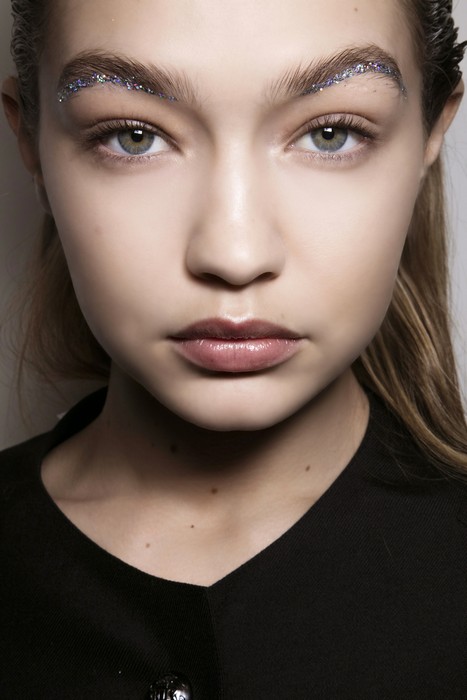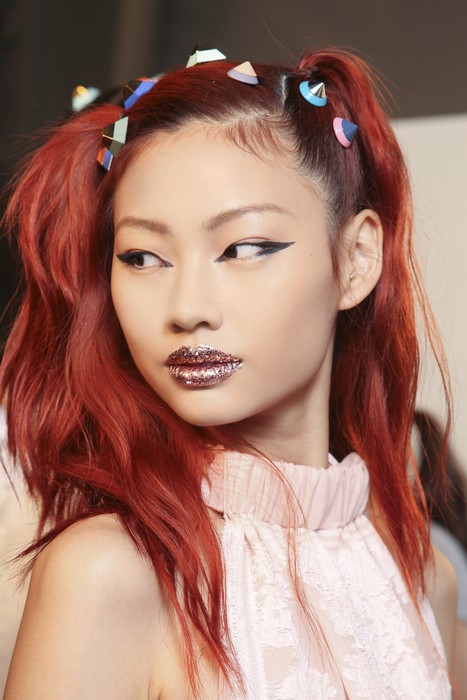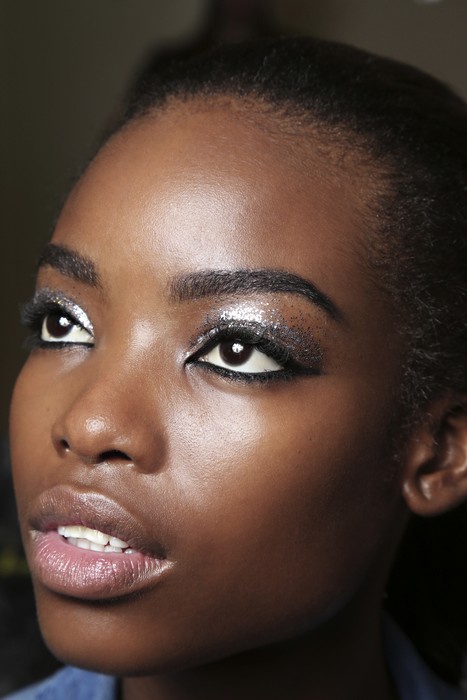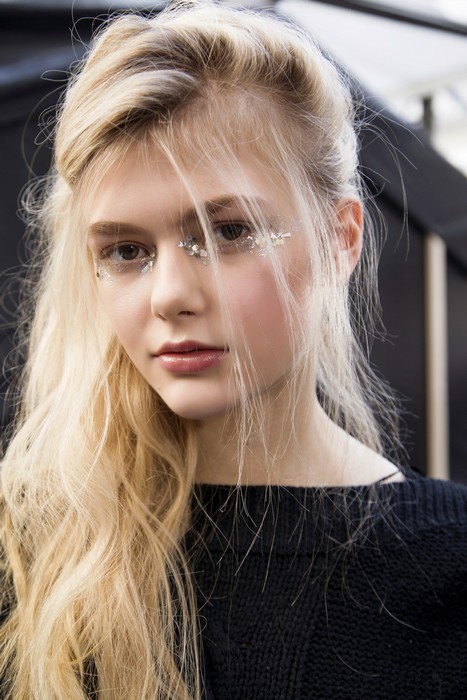 False Eyelashes
New Year's Eve is a perfect night to bust out a pair of falsies! For this occasion, you can even exaggerate with unusual styles(you know the one you see in the store, and you don't have an idea who would buy those) On the other hand, natural eyelashes can instantly enhance your look without much trouble. If you are not used to false eyelashes, read our guide on how to apply falsies.
Related: False Eyelashes 101: Everything You Need to Know About Falsies
Stained Lips
One of the biggest trends this season is perfect for the occasion. Light foundation, good highlighter and stained lips are all you need if you want your look to be fresh and minimal. It's all about blurred lines, so forget sharp red lips and perfect winged eyeliner.
Sunset Eyes
If you are into cold winter makeup colors, you might want to add a warmer touch to your makeup. Top it off with a dark red lip, or with a bit of gloss and you are good to go!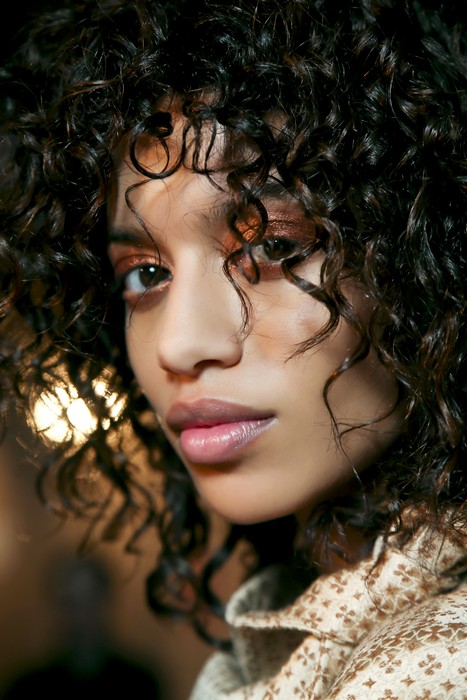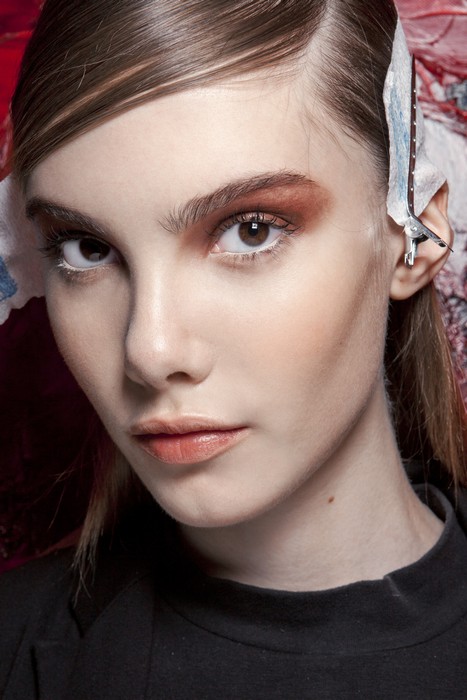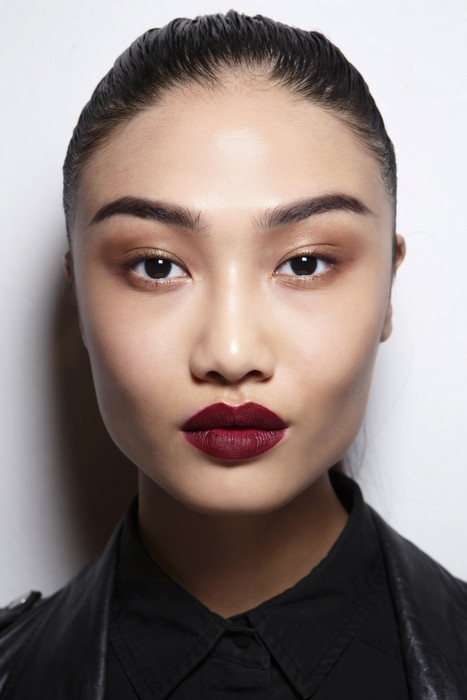 What would be your makeup look? Let us know in the comments below. 😉 Follow us on Pinterest for more amazing tips! <3