Back-to-School is that time of the year when we are calming our summery vibrant color needs into something more professional looking and not so distracting.
Yet, in that muted color range we have found some really strong hues. These are our top picks for enough neutral but color-rich nail polish shades which would be the ideal shades to wear to school, or to the office. At least before we grab our favorite burgundy for the fall! 🙂
1/4

Spicy Rose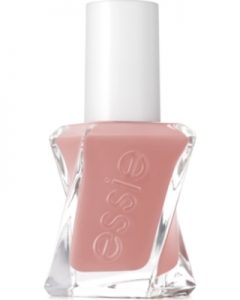 $11.50, Essie – Gel Couture Color – Pinned Up
Our top choice in not only delicate but at the same time strong shade. This dirty rose is ideal for being stylish while focusing on other things. And a plus is that it comes as gel formula which lasts up to 14 days. No UV or LED lamp needed, just set it up with top coat and you are good to go.
2
/4

"Impeccable Greys"

$3.99, Maybelline Color Show – Impeccable Greys
In many shades of grey, a good shade of grey is so hard to find, but this stays true to its name – impeccable. This blueish grey screams some serious style. Plus, it's a quick dry. 😉
3/4 Soft Mocha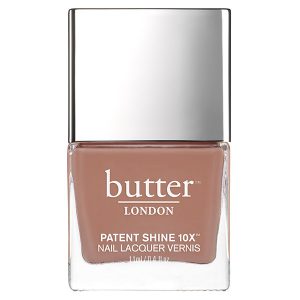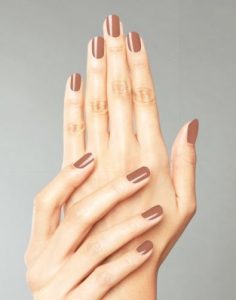 $18.00, Tea Time Patent Shine 10X Nail Lacquer
On the warmer side, rich rosey brown is one of all time favourites neutral – it almost smells like a good mocha. Also, it suits to any nails length and skin tone perfectly.
4/4

Classic Green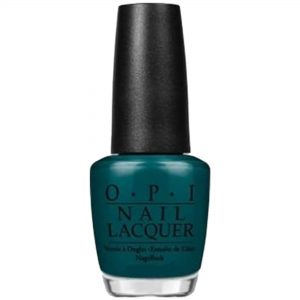 OPI, AmazON…AmazOFF
Far from neutral, but the elegant shade of green can make your everyday outfit. If you are up for a darker color, choose one with matte or creme finish instead of pearl or shimmer, then it wouldn't read as a night out shade.
We are curious to know, which shade would you use?