If you know a few tricks—makeup is, a pretty great way to look younger. It's just a question of knowing which products you need and how to apply them. The best makeup anti-aging tips would be to use fewer products and find light-weight formulas and the one that doesn't smudge. Mature makeup means making mature choices as well, so research well and think through what looks good on your skin.
Face
The first rule is to always hydrate your skin before any makeup.
Use Bobbi Brown Tinted Moisturizing Balm as a foundation as it doesn't stick in any lines you may have and you will have a good coverage. For the area under your eyes, also use a light-weight formula of concealer like Rimmel Wake Me Up. When it comes to bronzer, apply just a little bit to give your skin a warmer tone and to create the impression of more definition.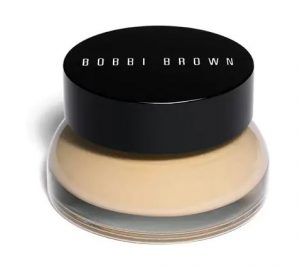 Eyes
As you get older, your eyes can seem like they're shrinking. So your goal is to create an effect of lifted and opened eyes. Avoid mascara and a lot of shadow along the lower edge of the eye. Instead, apply eyeshadow to the outer corners of the eyes, in the form of a small triangle with the tip pointing up. This will immediately give the impression of larger eyes!
NO7 Stay Perfect Eyeshadow Trio has just enough shimmer not to dull the look, but not too much to be over the top. If you want to use pencil, apply it just to the eyelashes roots and smudge it with a q-tip or with fingers. Curl your eyelashes with an eyelash curler(Shu Uemura is an all-time favorite) This will make such a huge difference without using any product.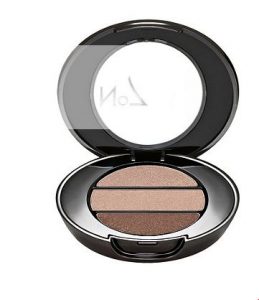 Eyebrows
For the final lifting trick, try to emphasize the highest point of the eyebrow by combing them up. This trick will open your eyes. As our hair gets thinner with age, don't forget to fill in the eyebrows. Just fill them in, and don't try to reshape them and draw outside of their natural shape – you won't fool anyone. Choose a shade somewhere between the color of your skin and the color of your brows. e.l.f. eyebrow kit has 4 duo eyebrow sets where you would surely find the one that suits you.
Lips
Avoid the ones that are too glossy as well as too matte. Creamy formulations are the one you should go for. Stick to neutral shades like natural pink or taupe tones that emphasize the color of the lips and suit the skin tone. Therefore, tinted balms would be the best option. Sugar Nude Tinted Balm will hydrate your lips and give you just enough color.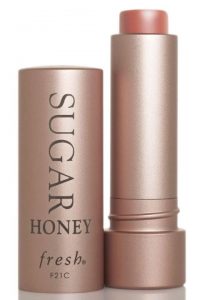 Which product or makeup technique gives you the most youthful effect? Share with others! <3