Whether you're starting out or have been a working makeup artist for years now, you are at the right place!
Here, at Cosset Moi, we believe that creativity, discipline, and hard work always pays off.
And having the right information at the right time is of utmost importance for success in any field.
We want to provide artists an ultimate guide to a career in makeup artistry. And we are kicking it off with a series of articles on the business side of makeup artistry. In this very first PRO article, we are talking about makeup portfolio and why it is important. Let's go together with everything important to build a book of portfolio images you can be proud of!
I never dreamed about the success I worked for it – Estée Lauder
Why is a Makeup Portfolio important?
If you're serious about getting involved in a career in makeup artistry, then you need a portfolio. Without it, you practically don't exist.
When starting out in the makeup industry, or meeting with a new client, it's very important to make a good first impression.
So why not let your work speak for itself?
If you don't have a portfolio you must start compiling a collection of your work.
It's not one more thing you need to get done.
It is something that will help you control your career to go exactly where you want it to go.
Being able to show potential employers examples of your past work will help them trust you a lot faster than a simple business card or website will. But despite that fact, very few MUA take the time to create a great portfolio.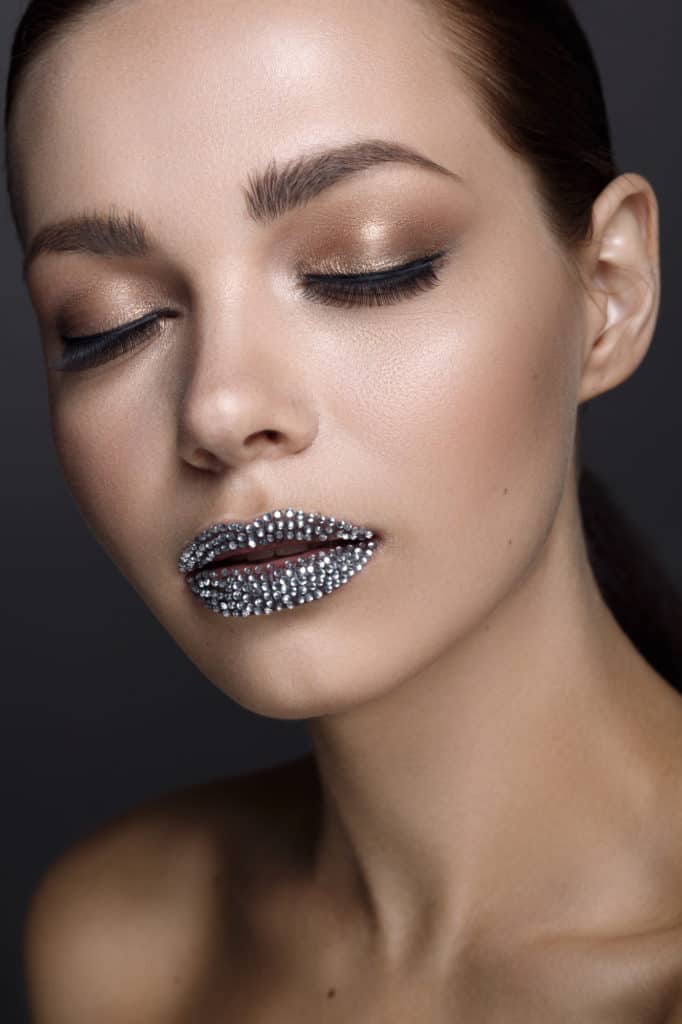 (What is a Makeup portfolio?)
A makeup artist portfolio is a collection of photographs that display a makeup artist's best work.
It comes in two different formats that are easily accessible to others:
Physical (book) form, or
Online (which is more common today)
We will talk more about the pros and cons for both types in part two.
How to get images for the portfolio?
If you are just diving into the world of makeup artistry, then offering makeovers and taking photographs of your family and friends can be a good place to start. If you are going to a makeup school, you can take pictures of your models, or even yourself. And this is probably how you will get your first clients. Their friends will hear, someone will see your makeup on Instagram or some other social media platforms.
But random, amateur images of your work scattered across your social media don't make a professional portfolio.
For a stellar makeup portfolio, what you need to look for are TFP collaborations.
What is TFP?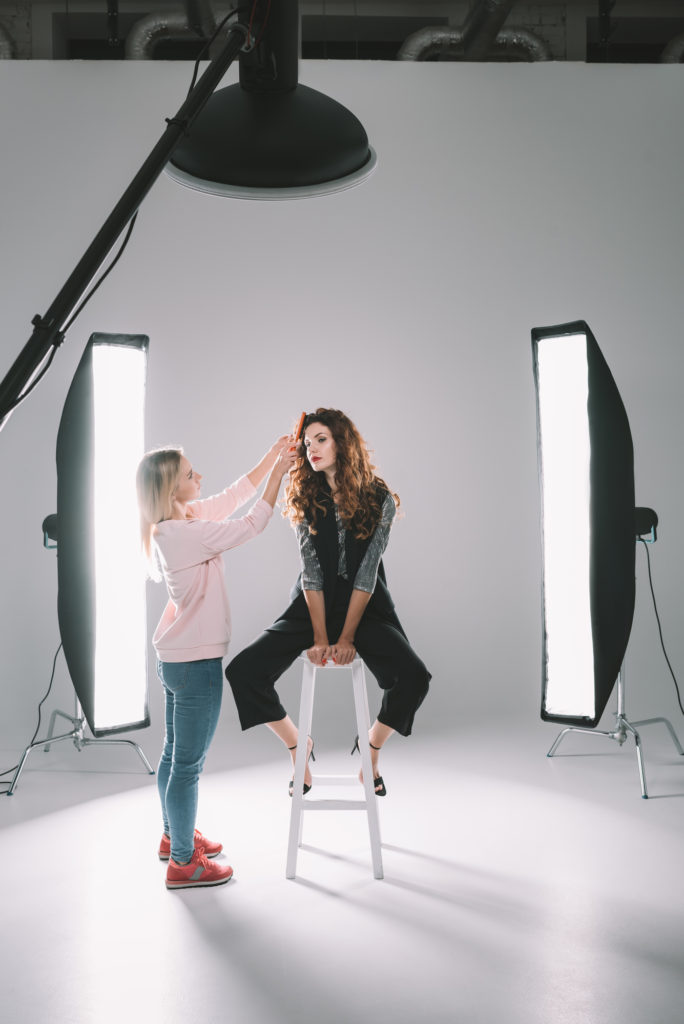 Abbreviation TFP stands for Time (or Trade) for Print (or Portfolio). You may also see the phrase TFCD used. TFCD stands for Time/Trade for CD. You will also hear the term test.
TFP is a collaboration of creative professionals coming together working for the same thing, to get something for their portfolio books. Each party is volunteering their time and talents and not being compensated by any other party.
This means you would be working in exchange for high-quality images. You can use these images for your portfolio or for your marketing. So does everyone else.
These photo shoots can be arranged by anyone involved in the photo shoot. Most often photographers are the one initiating collaborations. But anyone who wants to build up their own portfolios and work on their own personal project can organize this. Including you.
If you want to find this type of collaboration, you must network. Facebook groups with photographers, models, stylists are the best way to start!
Notice: If you have a full portfolio and the project isn't going to be published somewhere that will grant you a significant amount of exposure, you don't need to work for a TFP.
Outstanding work can be produced at TFP photo shoots!
With that being said, there are a few things to keep in mind:
Know your team. Ask yourself if you like the photographer's work.
Are they retouched good, bad or none at all? If every picture looks like the person has plastic skin, this is not going to be a good representation of your work.
Who else is booked on the shoot? All elements must work together because, unfortunately, no one is going to single out and just look at your makeup on the model in the end.
This is a team effort, so treat it like that. It's everyone's creative ideas coming together to create something amazing! Don't be the director of the shoot and tell everyone what they should be doing. Be professional and on time.
Communicate with the others for every detail of the shoot. Make sure you get most things covered before the shoot so that during the shoot, everyone can do their job.
You shouldn't expect to get dozens of pictures from the shoot, but you can expect 2-3 images for your book. These will only make a part of your portfolio.
Difference between TFP and a Job!
From time to time, in search for a TFP, you will come across on job posts masked as TFP.
The difference is big and important:
A JOB is where the client seeks professional staff (models, photographers, MUAs) to create images for commercial usage, but only pays in tearsheets or prints. If anyone has financial benefits out of it, it is called a job. And you should be paid for it, as well as the rest of the team. Never ever do commercial TFP work.
Don't confuse this with working in exchange for an editorial tear though. An editorial test is when you shoot a fashion or beauty story to be submitted to magazines in hopes that the magazine will feature your story.
How to prepare for a TFP shoot?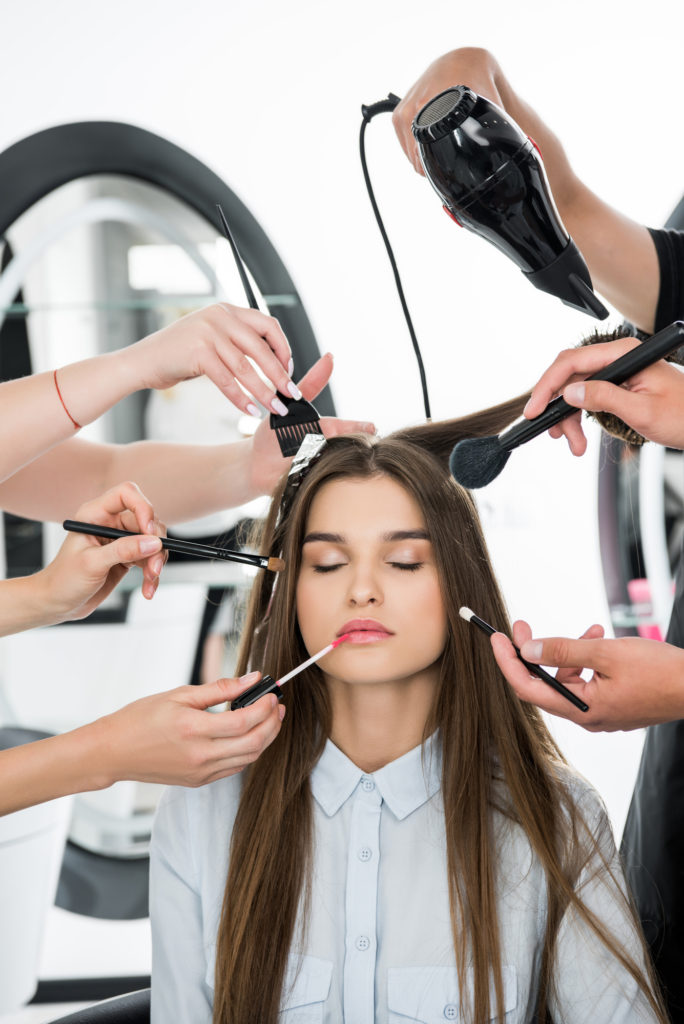 First and the most important thing is to be on the same page with the vision of the shoot. You must check prior to the shoot the mood board/storyboards/Pinterest boards. These will give you an idea and direction of where the shoot is going. Furthermore, pack your makeup kit accordingly and help develop ideas.
Be sure that all parties involved have a clear understanding of what to expect from you. Also, express what you expect from them in return prior to the shoot.
If you think it is needed, write up your own TFP agreement, and outline your policies. Include a form containing: the photographer's name and business name (if any), the location, the names of the models involved, the types of services and the values of the services you're going to be expected to perform.
Many artists experience a situation where months after the shoot, they didn't receive any images. To prevent working for free, add this statement, "IF THE TRADE ITEMS PRODUCED FROM THIS SHOOT ARE NOT PROVIDED IN 30 DAYS, THE PHOTOGRAPHER IS RESPONSIBLE FOR PAYING THE FULL PRICE OF THE SERVICES PROVIDED."
Conclusion
The bottom line is: you should have a good time, walk away with new connections, and at least one image that you can work into your kick-ass portfolio! Yes, that will not often be the case. Just like there are many different kinds of people out there, there are also many different kinds of collaborations as well. Sometimes these photoshoots are a complete fail…..and it is okay. Building a portfolio is not an overnight event. Prepare yourself and start looking for your creative soul mates and work your way to the top! <3
Read in part 2 how to put together your makeup portfolio!