Do you absolutely love the fashion industry? Do you enjoy being creative with color, patterns and textures? Are you constantly up to date with the latest trends and revel in studying different looks?
Then a career as a fashion stylist may be perfect for you!
If you have the kind of eye that can make other people stand out, then you need to check out our top tips on how to become a fashion stylist!
What Is a Fashion Stylist?
A fashion stylist is a professional who integrates all aspects of a person's visual aesthetic to make them look as fashionable and appealing as possible.
As a fashion stylists, you have the opportunity to explore different types projects that will help you to decide what type of fashion stylist you want to be.
From personal shopper to costume designer, there are various areas of work that you could go into in the fashion industry. One may speak to you more over the other!
A fashion stylist can be employed for an array of projects and may collaborate with clients who are extremely high profile or someone who simply wants to be fashionable.
On the other hand, some stylists even become famous in their own right, working as celebrity fashion stylists with the hottest stars and the most high-profile clients.
Get inspired and start creating that vision board today by checking out these well known fashion stylists that are the most successful in Hollywood!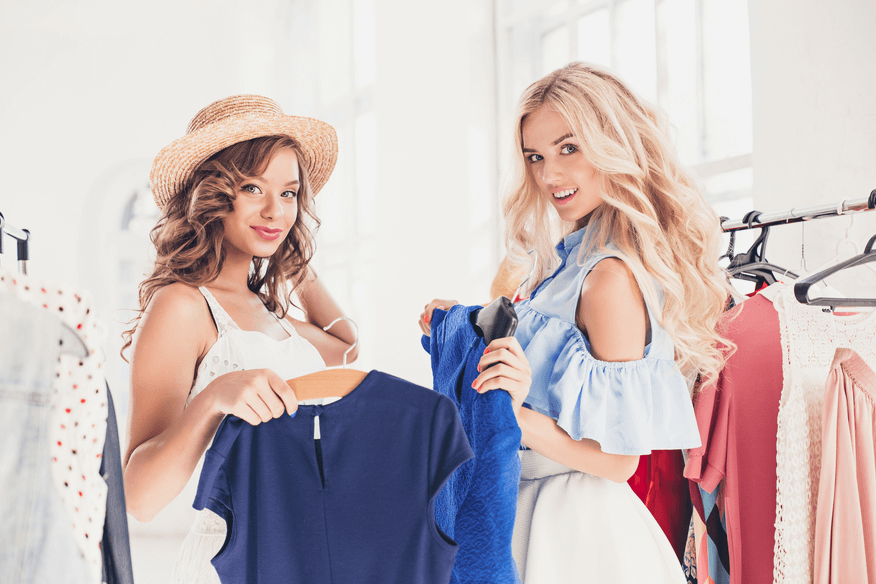 What Does a Fashion Stylist Do?
The job description of a fashion stylist is quite vast, however these are some of the typical tasks a stylist will encounter:
Attend runway shows, brand showrooms, and various fashion industry events to keep in touch with the latest trends
Research the fashion of previous eras to design a period-appropriate aesthetic
Source clothing from a worldwide range of brands
Consulting models, photographers, hairstylists, makeup artists, costume designers, brand creative directors, and art directors, magazine editors, and film and TV directors
Work with celebrities to craft a personal visual aesthetic
Assist clothing buyers for major retail chains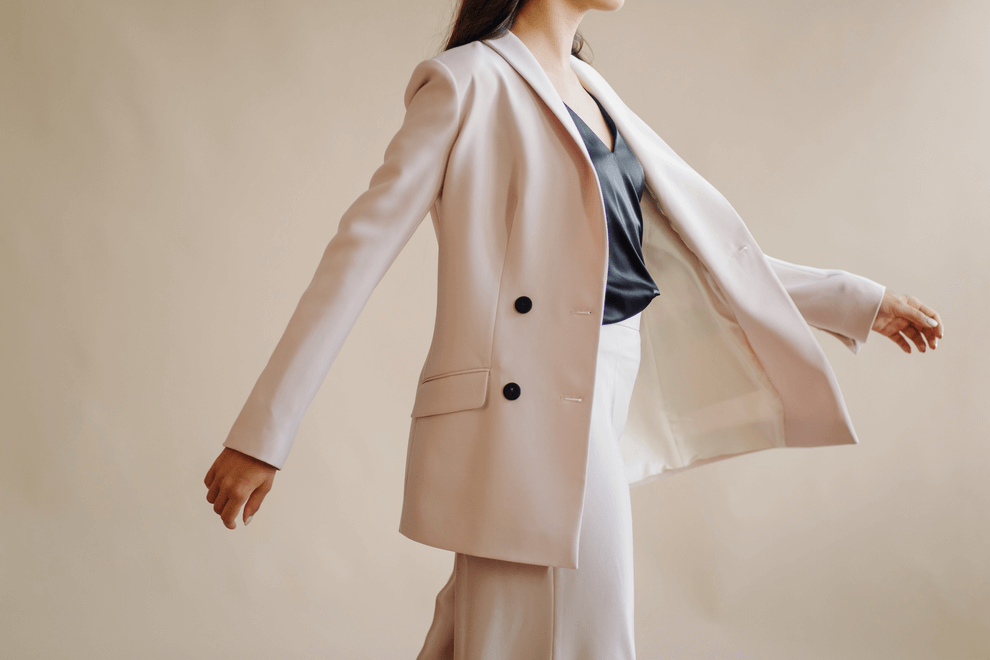 Essential Tips to Succeed
How about an internship? If you want to pursue a career as a celebrity stylist, an internship might be a good place to start. You can decide to be an internship at either a fashion house or an agency.
Get Hands On Practical Experience
An internship will give you the opportunity to gain valuable, on the job skills that you may not have learned otherwise.
Gaining experience in the field and having a mentor who will shape your career are your secret weapons to being successful.
Here are five of the best websites to help you find fashion internships include:
To continue your internship search, check out Stylecaster's list for the best places to find fashion internships.
Work On Your Recommendations
Having a famous clientele can be a stressful responsibility as celebrities are often circumspect of new stylists.
So, make it your goal to earn recommendations from other fashion stylists in the business.
In addition to this, be confident in your creations! You will sell yourself more when you show that you're in full command of your style.
Educate Yourself on Everything Fashion Related
Be certain of your creations. Educate yourself on the designer, the fabrics, the type of skirt you're using, the history of the style.
You can never get it wrong when you take ownership of the arrangements you put together.
For more knowledge on everything style-related, look up BoF education and kick start your research into the fashion industry!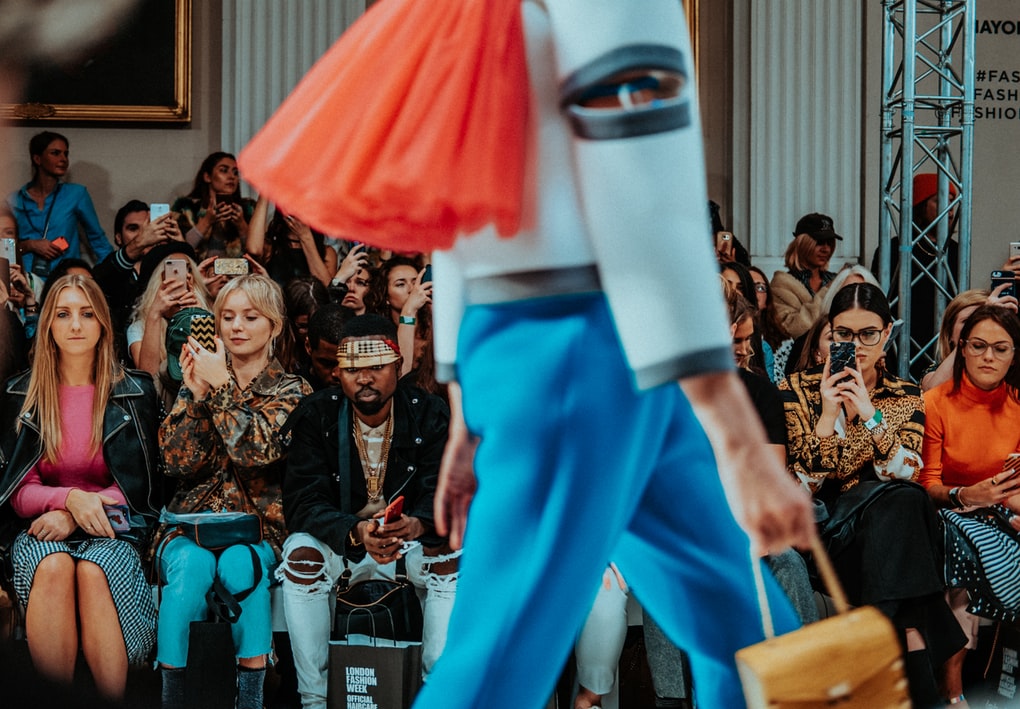 Get Used to Working With Clients
With a career in fashion, you may be hired as a stylist to dress a celebrity for an awards show. Or, you could be hired to help someone find their own style and shop for that new closet.
Communication is Key
Either way, you need to effectively communicate with your client. Ask them questions, listen to their answers and try not to fall into the habit of dressing your client the way you'd like to be dressed.
Familiarize Yourself With Different Body Types
In addition, a skill you must to perfect as a stylist is knowing your client's body type. Ask your client what part of their body they love to show off and work on accentuating it.
Focus On the Comfort Of Your Your Client
Remember that it's so important for your client to feel comfortable in what they wear while also combining that with figure-flattering outfits.
Comfort First, Trend Second
Style your client for their body shape first and focus on trend second. The perfect accessory is confidence, so if your client has curvy hips, a classic 1950's hip-hugging look may be the best option and it's your job to know this!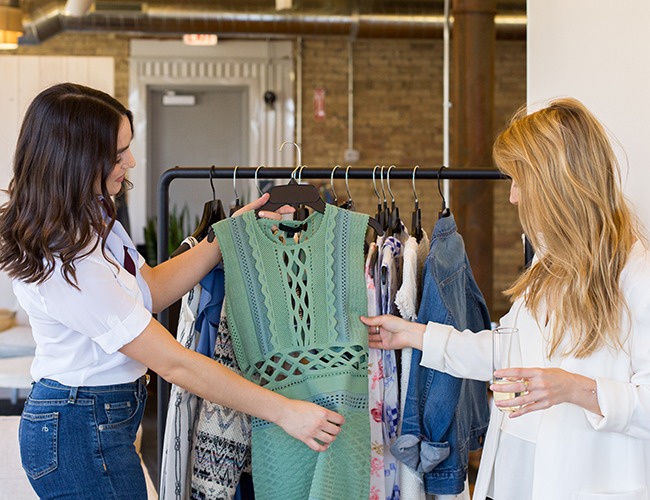 Not Every Client Will Be Easy to Work With
Working with different clients opens you to experience different styles and personalities, and some clients may be more difficult to dress than others.
Create a Fashion Vision Board For Your Client
If your client hires you to help them figure out their own style, we recommend telling them to create a collage of outfits that they like.
Knowing what styles they prefer is key when deciding on a look. So, tell your client to rip out pages from magazines, screenshot images from Instagram or save pins from Pinterest and work with them from there.
Sell Your Style to Your Client
Be courageous in your style. Present your client with a style that they would be comfortable in along with a second style that they may be apprehensive about. Get your client to be adventurous in their trends.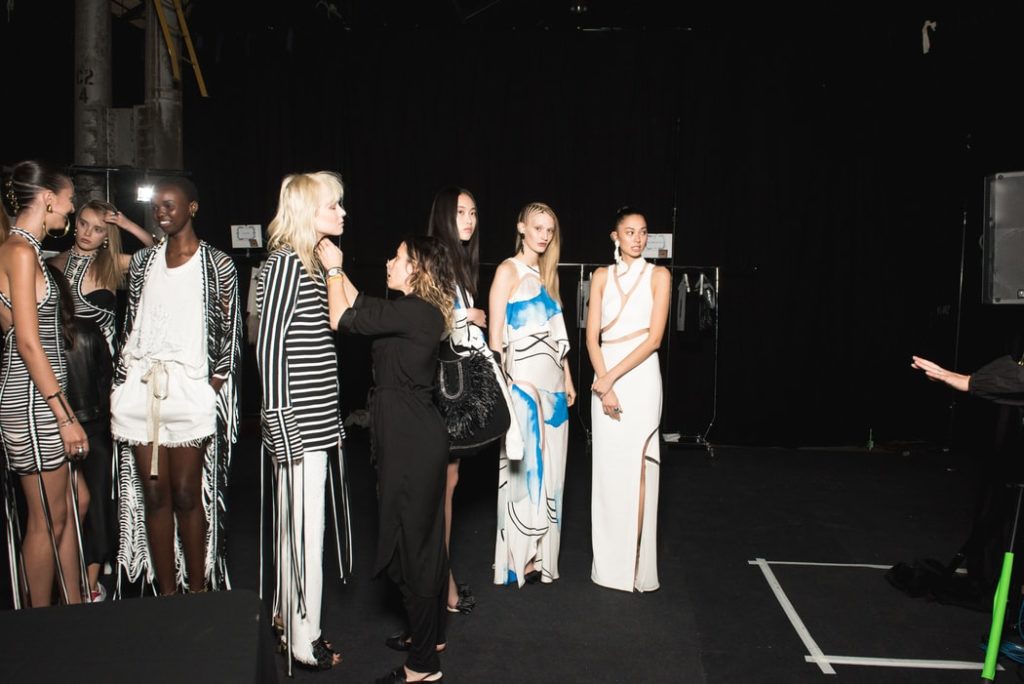 Get Your Lookbook Ready to Go
You might be wondering what exactly is a lookbook?
A lookbook will display your work as a fashion stylist. It will show off your styling skills and help you build a high-profile client base.
Widen Your Visibility
An appropriately crafted portfolio will allow potential clients to see your best work and can kick-start your stylist career.
Create a Website
It's important to set up a digital portfolio in order to keep a record of all your work where you can show off to potential clients or companies.
Learn how to format your digital portfolio on Squarespace or Wix for the most stylish results!
Catch the Public's Attention
On your website, create a homepage that displays your name in large font so it catches the attention of an employer.
It's important to keep your website neat and easy on the eyes, a minimalistic look.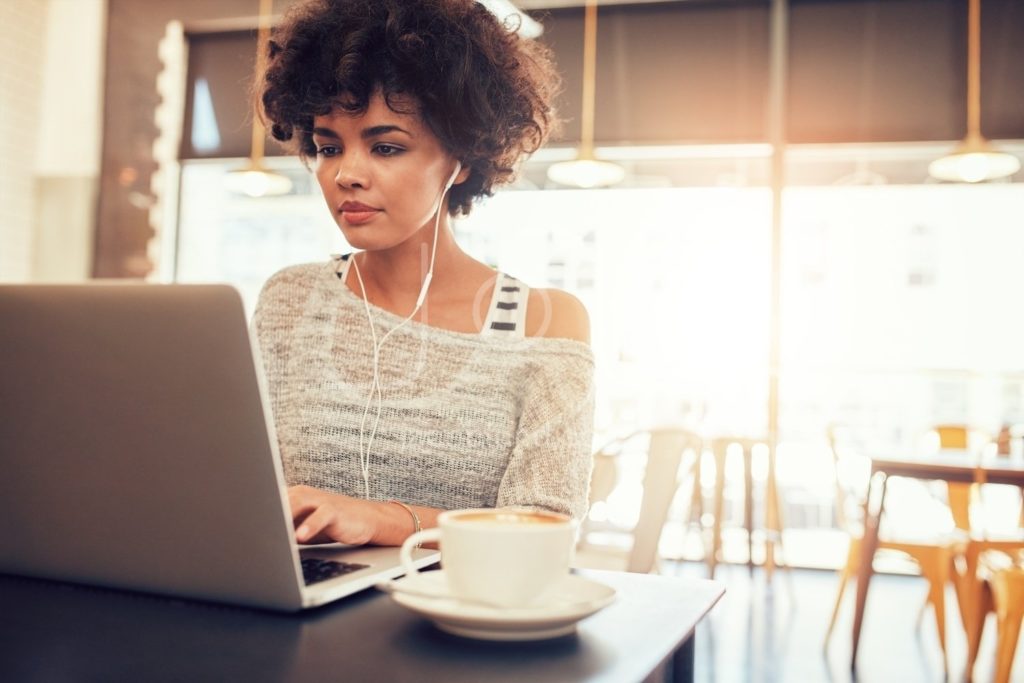 Make sure to include your location and contact information along with any platforms where they can access your projects, such as Instagram and YouTube.
Sell your brand! Check out Jessica A. Alberto's tutorial on how to create that perfect portfolio.
Include All Fashion Related Jobs
Include a drop-down menu of your experience in personal styling, costume designing, editorial work, professional shoots, test shoots while giving a title and description for each job.
Give Credit to Colleagues That You Worked With
Always give credit to the photographers, makeup artists and models that you work with. It's professional to promote the work of your colleagues and link their portfolios as well.
Include Additional Artistic Hobbies
Since you are in the creative industry, you should always add any interests or hobbies you take part in that incorporate art and design outside of the fashion industry. Great examples of these are photography, painting, pottery making and even knitting.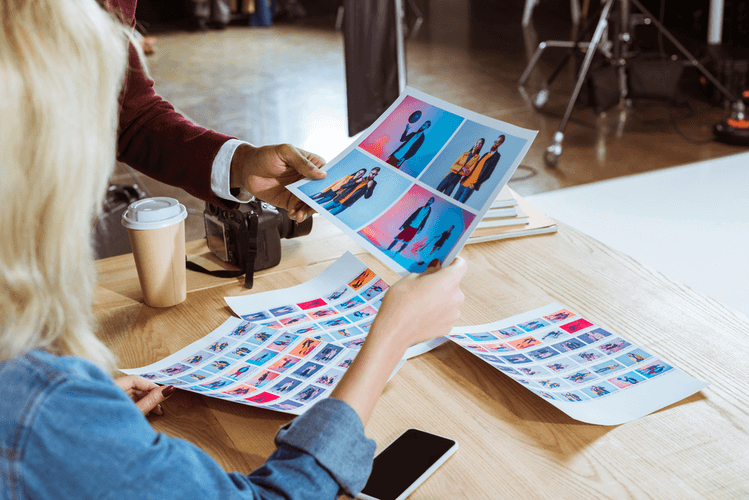 Develop strong networking skills and professional relationships
As a fashion stylist, you must have a wealthy client base and network with designers and other industry professionals.
Stay in the Game By Attending Fashion Events
Attending all the top annual fashion events will prevent you from falling behind in the industry. If you do, it can be hard for you to catch up in this competitive industry. After all, personal relationships are essential when attaining new style clients.
Ask Your Clients to Help Expand Your Services
Some well-known fashion stylists gain recognition because their client appeared on a red carpet. However, most business will come from friends of existing clients. If you want to succeed as a fashion stylist, you can't shy away from self-promotion.
Be a Social Butterfly
Furthermore, focus on getting invited to parties and don't hesitate to ask your mentors and friends for referrals. Do your best to accept all social invitations and jump on every opportunity to mingle!
Don't Burn Any Bridges
Meanwhile, try to be friendly with everyone you meet in this industry! Fashion is always changing, new ideas constantly emerge, various styles take the lead and fashion icons rotate.
Because of this, you never know when you're going to need someone one day. Always keep those you've met in your back pocket!
Call Up Agencies and Practice Working With Models
Build contacts and always be present in the game. Call up model agencies and enquire about work with models who are not on the roster yet.
You need to practice dressing and communicating with someone about their style as well as getting familiar with body types. This is your chance to experience the quality of your work and play around with it.
Focus on Arranging Test Shoots
Test shoots are not about making money. They're about putting your style out there and practicing working with a client.
Find a student photographer or makeup artist who is in the same boat as you and work together to learn the industry and make connections. Search on Thumbtack to find models, photographers and other aspiring stylists alike!
Check out School of Style's five reasons why fashion stylists need to do a test shoot that will give you all the pointers that you need!
Become an Assistant to an Established and Experienced Stylists.
This will be a creative space for you to work in but remember to not take over their creations. Learn from the stylist by focusing on helping them out and showcasing your professionalism without crossing the line.
Search For Jobs Through Agencies and Social Media
Find a stylist in your area by looking up modelling, makeup and photography agencies or even search on social media.
Research the stylist to see if you'd vibe well together or if their style is something different from yours but you want to learn more about.
Offer to work for free and mention how you're interested in learning the skills of a fashion stylist.
Meanwhile, break out of your comfort zone in your research and find other stylists on Instagram by searching relevant hashtags. Remember though, no DMS! Keep it professional by sending emails or search for a contact number on their website.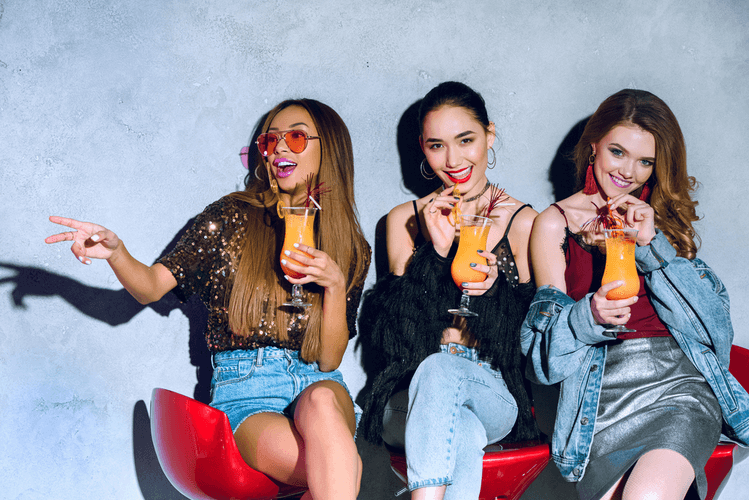 Do you need a diploma?
Some fashion stylists have a bachelor's degree or even a master's degree. However, the years of experience in the industry will open more doors than a diploma.
British fashion stylist, Ellie Stidolph has worked with many A-list celebrities and although she went to college, she believes practical experience is what made her career so successful.
There are several colleges around the world that are known for their prestigious fashion programs. Five of the highest-ranked fashion schools and their programs include:
Even though a degree isn't necessary, taking courses and earning a diploma can give you an advantage. Check out this comprehensive list of fashion schools around the world that provide the best knowledge on everything fashion!
Furthermore, classes can help you understand the different types of stylist positions available, such as:
Corporate styling
Personal styling
Celebrity styling
Editorial styling
Commercial styling
Wardrobe/show styling
Personal shopping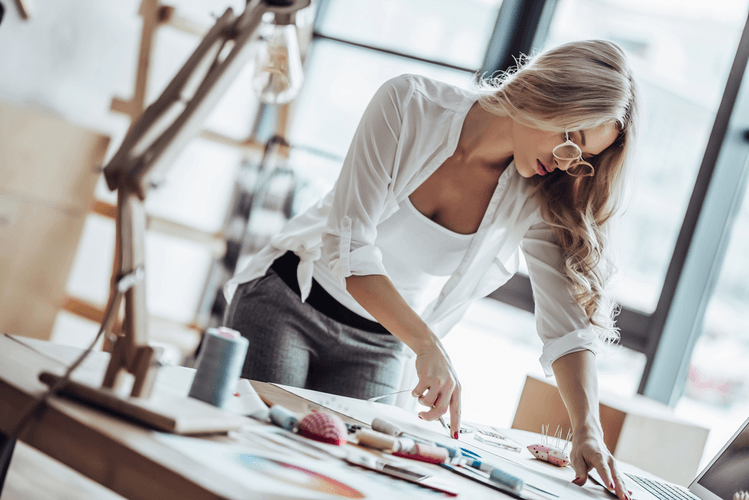 Research, Research, Research
Being a fashion stylist involves a lot of research which is the backbone to establishing your career. Make notes of what makes you stare!
Spend time ripping pages from magazines and sifting through hashtags on social media. Anything that draws your attention, make note of it!
Search for specific trends rather than a broad style. Instead of just looking up "Vintage Style," search for "Kitten Heels," "Fedora Hats," "1940s Belts" and watch how create you'll become.
Check out Alyssa Beltempo's video on how to get creative with styles from every decade!
Get Inspired
Spend a Saturday watching fashion shows from different decades and screenshot looks that inspire you. Keep your head in the game and know all the upcoming styles for each season.
Take a look at these eccentric throwback looks from the '90s and watch yourself get inspired!
Immerse yourself in the zeitgeist of the fashion industry. Be familiar with past trends and play around with incorporating old styles into a modern look.
Trends are evergreen and never really die so, remember that when creating a look. Purchase a copy of Barbara Vinken's, "Fashion Zeitgeist" for the most eye-opening details on fashion through the ages.
Get inspired by events taking place around the world and work that into a style. For example, the introduction of the miniskirt as an expression of sexual freedom during Second-wave feminism.
Know What Type of Stylist You Want to Be
You Could Be a Fashion Or Wardrobe Stylist
Fashion stylists or wardrobe stylists are hired by a production company for magazine features, music videos, tv advertisements or fashion shows. In this job, you could be styling either a model or a celebrity.
As a fashion stylist, you may be employed full time by a magazine as a fashion editor or a market editor. You could also work as a freelance fashion stylist hired by a production team for a particular shoot.
If you enjoy being creative and putting together eccentric styles and colors, this would be the perfect job for you!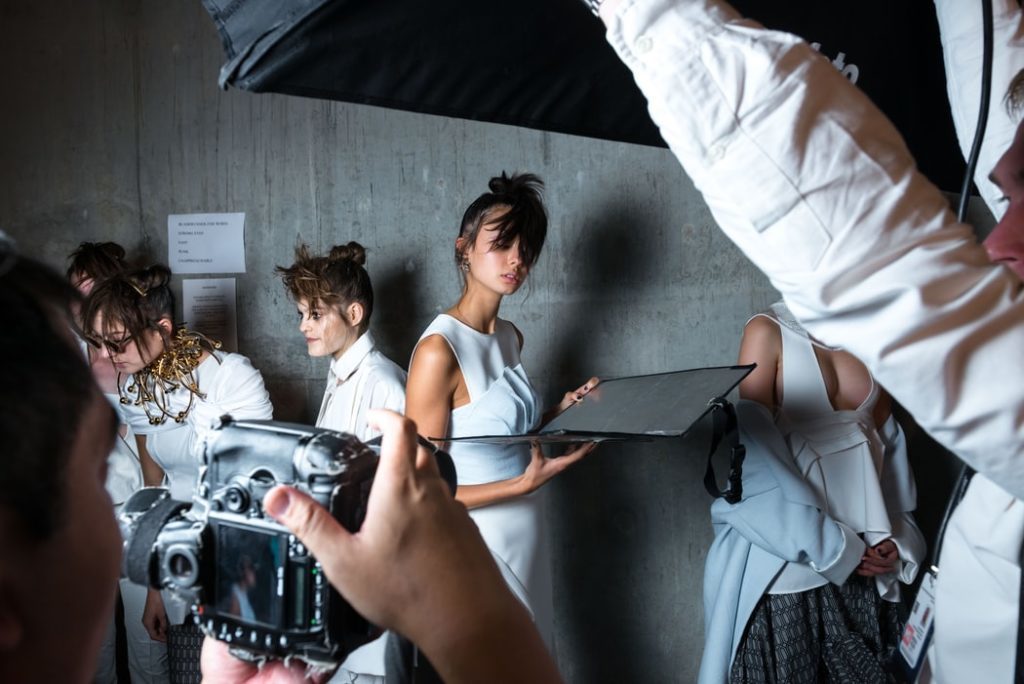 How About a Personal Stylist?
A personal stylist or celebrity stylist is another line of work that you may see yourself in. In this job, you could be dressing someone who is looking for a new style or you could be styling someone who is in the public eye.
Your clients could range from musicians to politicians so it's your job to be familiar with all fashion trends and genres of clothing.
As a personal stylist, you may have a client who wants to look professional as well as stylish and it's your job to balance the two.
Whether it's for a music concert or a political campaign, your responsibility will be to make your client's look speak for them.
Lauren Messiah has been working as a personal stylist for years and gives the best tips on her YouTube channel on how to build your career in this competitive industry.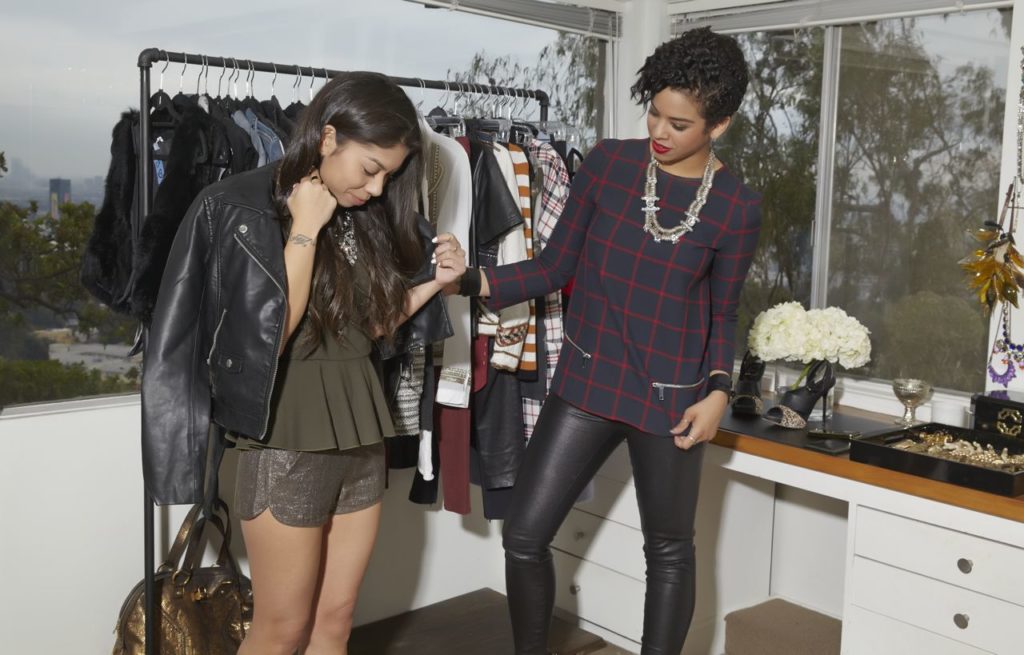 Work in TV Or Film As a Costume Designer
A costume designer for tv, film, plays and concerts is an exciting but hectic role as it's your responsibility to research the background of the costumes.
If you are the stylist for a period movie, you have to know the cultural context of that time. You need to familiarize yourself with how the people of that time felt wearing those clothes.
As a costume designer, you'll also need to know when certain fabrics and garments were invented. This is a full on role that requires extreme attention to detail and intensive researching.
Have a read through this incredibly detailed paper by an Iowa State University graduate on "The Historical Accuracy in Costume Design" to get a sense of the research behind the role.
So, if your goal is to be Jacqueline Durran the costume designer for "Little Women," then you need to start your research today!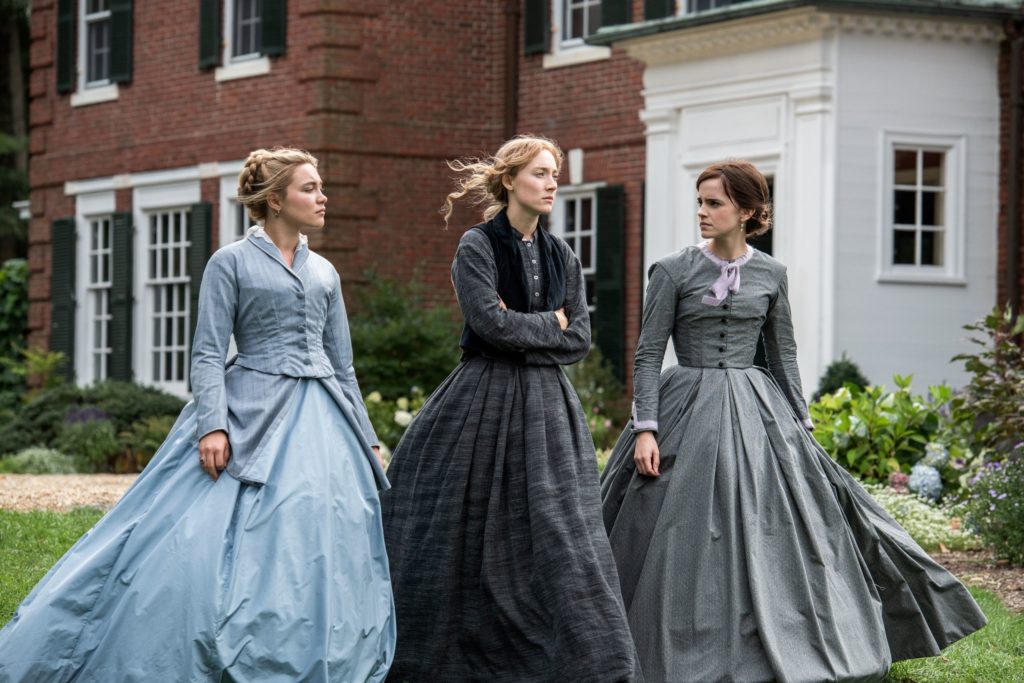 Be Someone's Personal Shopper
Personal shoppers can work as freelancers or be hired by stores, clothing brands, retail companies, celebrities, public figures or working professionals to shop on their behalf.
As a personal shopper, high profile people who can't always go on their own into stores will rely on you to do that for them.
You need to be able to listen to your client and know what they would pick out when they are not with you in the store.
Personal shoppers sell certain styles to their clients as well as introduce them to a new collection that they can incorporate into their wardrobe.
If you're leaning towards becoming a personal shopper, you will have the task of helping your client build, create and design their own unique image.
For more advice on how to succeed in the fashion industry, follow fashion stylist, Jessica A. Alberto at https://www.instagram.com/bravemoode/. She offers so many crucial tips to her followers about the industry, so it's essential to have her on your newsfeed!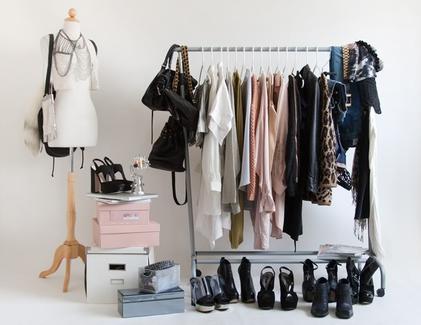 Bring Your Own Style To The Fashion World
You can create your own visions and bring them to the world. Start bringing your artistic style to life by trusting your own unique trends and personal image.
Dress like you are your own genre of clothing. Own a style that speaks to the world and work on creating a signature look that will sell yourself as a stylist.
Think of Anna Wintour's signature hairstyle and iconic sunglasses!
The holy grail for inspiring your career in the fashion industry are books by reputable stylists from around the world. Breakaway from your own traditions and explore fashion from all walks of life.
Check out these five must-read books for the aspiring fashionista:
If those five aren't enough to keep your craving going, check out more books that every personal stylist should own here.
Spend time searching through random fashion hashtags on social media in order to expand your resources and get inspiration for outfits. Not all fashion icons are in the trendy magazines.
Get into the habit of writing down every eye-catching outfit you encounter and create a notes folder in your phone of "Outfit Inspirations" and watch yourself get inspired!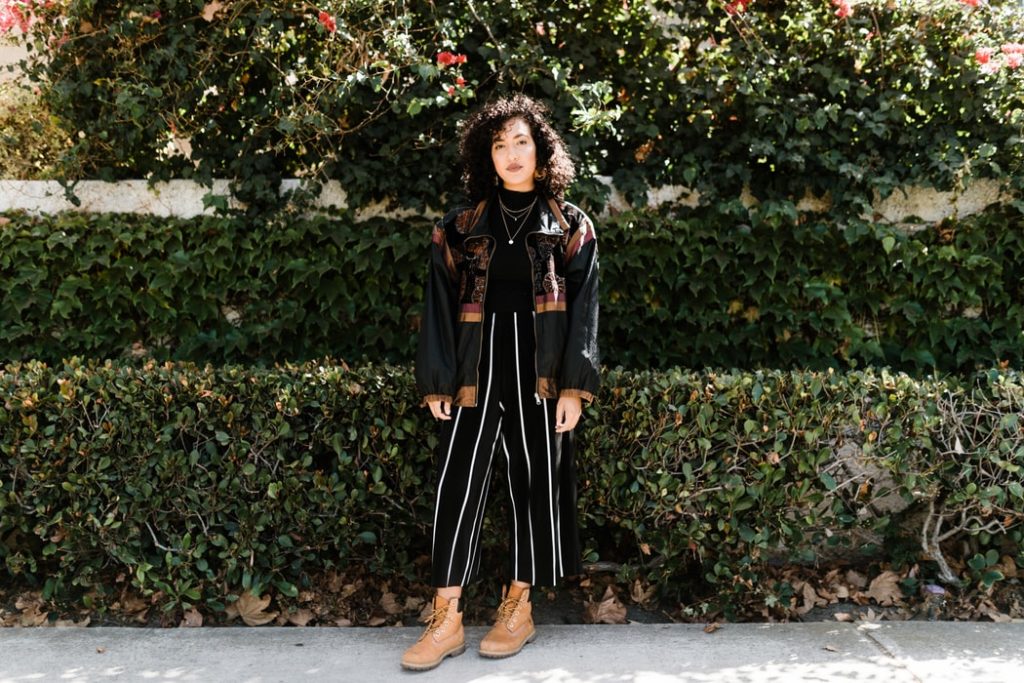 Here's some inspiration for you as a Stylist The Parisian: Lifestyle of French Women and how to Accessorize: Shine like a Star!
Cosset Moi wishes you the best of luck in pursuing your dream to become a fashion stylist!