If you haven't noticed that glitter makeup is back, you must be living under a rock. If so, we are going to ignore that fact for a bit, and tell you…
It's back and it's chicer than ever! Forget embarrassing 90s party girl body glitter trend. Say hello to beauty couture with major glitz and glimmer. Defiantly decadent and playful, it will win you over and you would (if not already) spark up your makeup routine. Here are our favorite glitter makeup product picks and some tricks along with them.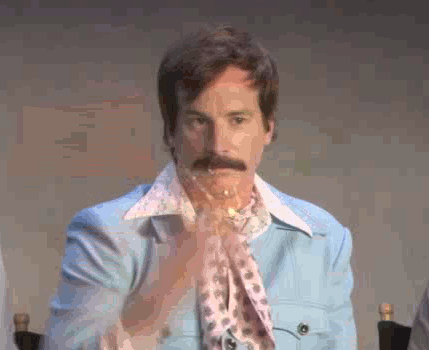 How to Wear Glitter Makeup?
Obviously, there should be no rules about wearing glitter. When dealing with glitter, the only verb that fits is "play." It's inherently fun, so take risks. As Pat McGrath would say for her pigments – Use Without Caution. But we would give you a few ideas on styles that we like and tips on how to apply it.
Glitter Makeup for Eyes
Choose your style
Mimic the twinkling one gets in their eye when they find the "one" with Marc Jacobs Beauty Lame Noir Ultra-Glittering Mascara. This mascara is loaded with tiny flecks of black and gold glitter that are only visible when the light hits them.
Use a glitter-heavy liner along the lash line for a precise, but a head-turning statement. We chose Bobbi Brown Long-Wear Liquid Liner in Baltic Blue Sparkle.
If you want to amp up the shiny effect, try it with loose eyeshadow/pigment. Look for the steps below to execute it right.
Step 1 – Prep and Prime
Pick the right adhesive/primer. The hard truth about glitter: It gets everywhere. If you are going for loose glitter, not just a shimmery shadow it is important to choose the right glitter adhesive or primer. To keep it in place and avoid fallout, try Ben Nye Glitter Glue. Use cosmetic-grade glitter (not something from the craft aisle) especially when it comes to the area around your eyes.
Step 2 – Apply
Dip eyeshadow brush into the loose glitter. Our top pick is Inglot Pure Pigment Eyeshadow. They have so many shades and are ophthalmologically tested, which is something you would want to care about 😉
Applied with a fluffy brush, you will get a sheer wash of sparkle. If you use a regular flat eyeshadow brush it will be more intense.
Lightly tap the brush to remove any extra glitter. Tap the glitter onto your closed lid until you feel the glitter has settled into place.
You will find it easier to tilt the head slightly bac so you don't get glitter in your eyes.
Hold mascara until the end; glitter can cling to eyelashes if you apply mascara first.
Leave the foundation for the end also. That way you won't have to deal with loose glitter all over your face.
Step 3 – Party… 🙂
Step 4 – Remove
I would recommend using a tiny bit of coconut or olive oil. Gently apply it to your eyes, cheeks or wherever you placed your sparkly friends. let it sit for about a minute, to allow the oil to dissolve your adhesive and then slide it away with a cotton round. You can remove it with your regular makeup remover, but you will need some wiping. That way you can easily irritate the skin, especially around sensitive skin around the eyes.
If you applied glitter on your face and you have sensitive skin that is prone to acne, these makeup removers will not aggravate your skin.
Glitter Makeup for Cheeks
Choose your style
After your strobing, top it off with glitter pigments on your cheeks and browbones.
Use Mixing Medium Eyeliner. It is a translucent gel that can be mixed with Pigment and Glitter for superior adhesion. MUAs and bloggers rave about this product.
You can mix it with glitter and then apply it, or press the pigments onto skin with a brush after.
For the faux freckles effect, you would need tweezers for precise placement of the strass.
Take a look at these gorgeous stars from Makeup Forever. Mix it with regular pigment and you are glammed up for your favorite festival.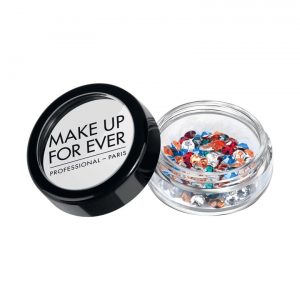 Glitter Makeup for Lips
Mix pigment with thicker lip gloss like MAC Lipglass Clear. Mix it little by little and patiently tap onto the lips.
Beauty Editor of Marie Claire magazine did a 12-hour test with Pat McCgrath 004 Glitter Lip Kit and you can read here how it went.
You get used to textured lips quite soon, but it's like wearing red lipstick – you must wear it, or it is gonna wear you. So be brave, my friend. 🙂
Not forget that you will have a much fuller set of lips with a shimmery product, and an endless amount of time just by applying it.
In the end, the only thing we need to know is what's your favorite way to wear glitter? And are there any foolproof ways to get the glitter out of carpets? 🙂