I've always dreamt of being a celebrity makeup artist. If you share my dream, then you are in the right place. Makeup artists enjoy a well-earned place in the fashion and beauty industry. And their skills are getting more attention and recognition every day with visual platforms such as Instagram. Makeup is an art in a pure sense. When you are doing someone's makeup, it is like painting their face, creating art, transforming that person's look. So it is no wonder that makeup artists gain so much popularity. Now, let me tell you about collaborations and how they can help you in making your dream a reality. 😉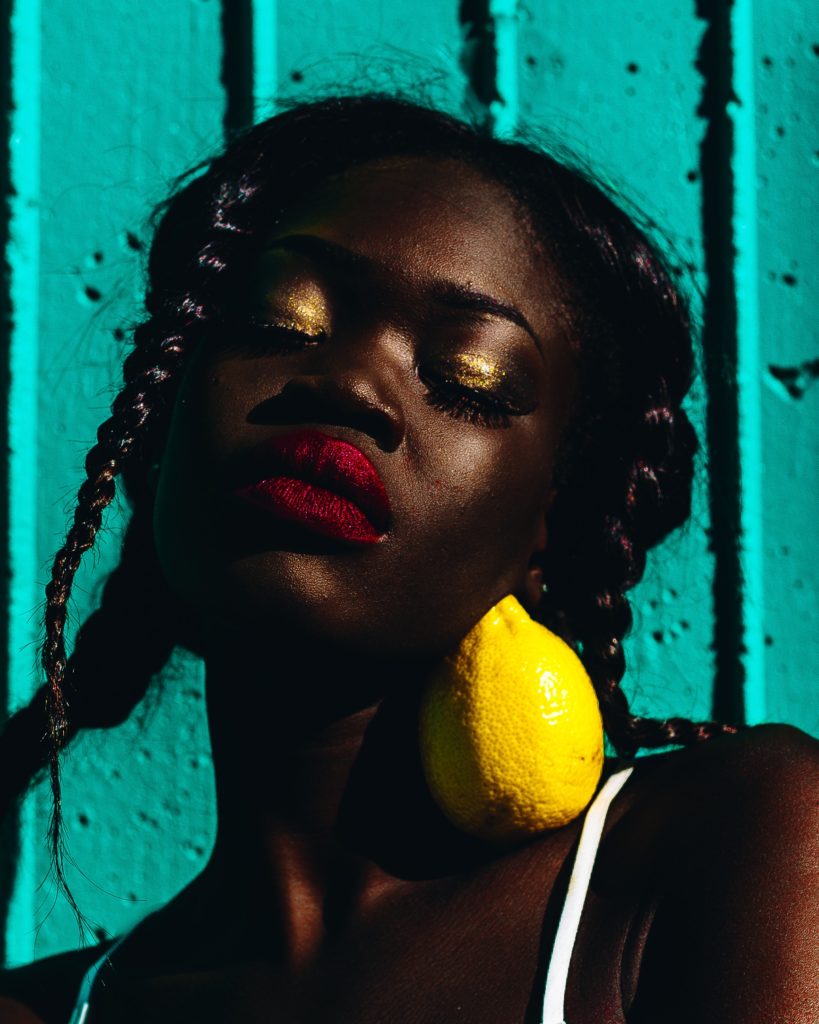 Importance of the collaborations
One thing we are certain of – like any other profession, all makeup artists started from scratch. When we talk about the skills of famous makeup artists and their way to the top there are many things to consider, but one of the most important factors is a portfolio. And everyone in this profession who wants to advance needs to create a good one. So knowing how to make a makeup artist portfolio can make all the difference.
The portfolio is the ID of an artist and his work. Styled shoots are your best ticket to success, but the importance of a carefully built portfolio lies not as much in quantity, but in quality. You need to appreciate every experience because each of them will help you to progress in your career as a freelance MUA.
Portfolio collaborations for makeup artists are crucial. Whether you are a passionate beginner or someone who has already gained some experience, there are a few things you need to know about collaborations. As it will help you on your journey of becoming a recognized makeup artist.
How to get started
If you are an enthusiastic beginner who is looking for a nice start, you will need to look for three major team players. A photographer, wardrobe stylist, and a model. They will walk with you in this portfolio building journey, it will be a give and take, so don't fret 🙂
When building a portfolio, finding collaborators is the first task for every makeup artist. The best place to look for skilled individuals is on social media. It can be a tedious process, so brace yourself. But it will be worth it when you find the right team.
The process of Artists Collaboration
Before you start collaborating with photographers, stylists, and models, you will need to have a vision.
How would you like your work to be seen? What would you like to accentuate the most – whether it's the eyes or lips, or face contouring?
How do you want to be presented as a makeup artist on a particular project?
What are you looking for in a collaborator?
In order to find the best team, you'll have to understand clearly what are you presenting. You will have to communicate with the photographers in order of accomplishing the results that will help you get more interest in your work from the targeted audience.
It is true your styled shoot will depend a lot on a photographer and a stylist you are working with. But what you need to focus on is your personal style and a clear vision you want to share. Photographers and stylists you choose to work with will have their vision too. It is important to find common ground and successfully merge it with personal expressions of your collaborators.
If you have specific ideas regarding photo shoot, make sure to tell the photographer. Let them know how would you like your work to be presented. So they can combine your ideas with their skills and make the best of it. On the other side, this would also include the agreement with the stylist. How it fits the makeup? How the model should look etc.
Project Specifics
Before the project starts, don't forget to establish terms of collaboration. Portfolio collaborations of makeup artists include not only scheduling when and where the project will take place. But also the details, such as how much time you need for your part of the work or basic working conditions. Time is money and each professional need their time to get their work done. So timing matters, and it is always good to leave some space for flexibility. Each member of your team who will participate in the project needs to come prepared. These terms of collaboration will help them get the job done on time. This way everyone will be satisfied and the final result will be a successful project.
Who to collaborate with?
Sharing a vision, commitment, passion, trust, and love has been always the key to any successful collaboration.
So, now you're asking how to choose among potential collaborators? First of all, it is important to consider what you have to offer and where can you find your work most applicable. One of the ways of finding your vision soul mate is portfolio comparison.
You as a makeup artist will be facing many challenges, and therefore you will need someone whose energy is similar to yours. Someone who is diverse enough to follow you through. The best option is someone who is able to approach ideas differently and who's flexible enough to help you with your unique vision.
Whether it is a brand, a stylist or a model, when you have found the most compatible collaborator with enough experience, whose style might suit yours it is best to contact selected ones, make an offer and see if they share your vision. Even if you are just starting, it is always good to turn to freelancers who have at least some experience, because just like we said, every experience is worthy.
Always remember reputation and names are not everything. Every artist is different, and not every recognized name will be a good option to collaborate with. A good name isn't a guarantee you will function as a team. Collaboration is teamwork and demands to find a mutual interest, sharing the same energy and values such.
Legal things to consider for collaborations
Besides a stellar portfolio, if you want to establish successful collaborations as an MUA, there are also legal matters to consider. If you want your work to become visible to the greater public, you will need to become a licensed makeup artist. This will depend on where are you from. This is also the rule people you work with will have to follow. Also, it is good to make a Makeup Artistry Contract to protect your interests as a makeup artist. This Contract should include your and your client's personal info, timing and potential cancelation clauses.
This is important not only because of the legality of your work but also because of the protection of your personal assets and skills. Every artist who is a part of a project will need to be licensed and/or have a relevant permit. Just like other artists need their work to be protected by a copyright policy. Your work and your creative project partners need to be recognized as unique.
So now that you are familiar with these steps, you can start making your dreams come true and never give up. Pick the right team and trust them. Only teamwork can lead you to the stars <3