Uncovering your skin can be nerve challenging after the long winter. We all know that feeling when summer is right around the corner and our legs are looking pretty dull after a winter spent tucked away. Cellulite, lack of skin radiance and elasticity is just one of those things that usually bother us.
Fortunately, there is a great, affordable option that will get you in the summer clothes with no fuss – dry brushing. It is the age-old trick models like Miranda Kerr and Molly Sims swear by for smoother skin. Although there are many anecdotal benefits to it, dry brushing feels great, makes skin softer, and it's incredibly easy to incorporate into your routine, so there isn't really any downside to trying it!
What is Dry Brushing?
Dry brushing is exactly what it sounds like… brushing the skin in a particular pattern with a dry brush, usually before showering. The idea behind this exfoliation and massage combo is to get your lymphatic system moving, which helps your body metabolize and get rid of toxins lingering inside, which results in the soft and radiant skin.
Benefits of Dry Brushing
Lymphatic Support: Brushing the skin regularly helps stimulate the normal lymph flow within the body and help the body detoxify itself naturally.
Reduces Cellulite – Dry Brushing stimulates the cells which help with circulation & breaks down toxins beneath the skin.
Exfoliation: This benefit is often noticed the first time a person dry brushes. The process helps loosen and remove dead skin cells, naturally exfoliating skin. Cleaning oil, dirt, and residue from the pores helps the skin to "breathe" and better absorb moisturizers.
Increased Energy and Blood Flow: Encourages the elimination of metabolic waste.
Supports Immune System: Dry Brushing helps to detoxify the body which in turn helps the Immune System.
Stress Relief: The act of dry brushing has been described as meditative (especially if you do it in a quiet space) and may reduce muscle tension, calm your mind, and relieve stress. Many compare it to a light whole-body massage.
How To:
Make Sure Your Skin Is Dry
Well, it is called dry brushing. The optimal time to do it is right before you shower. Due to its energizing
Use Gentle Pressure.
Quick and gentle motions are the way to go. Dry brushing is a hard exfoliator, and you should be careful if you have sensitive skin. So if it doesn't feel good, your skin is too itchy and tingling afterward, apply less pressure next time. Keep in mind though that your skin will become less sensitive the more you dry brush.
Make sure you have a brush with natural bristles instead of synthetic.
Always Brush Toward Your Heart
Starting at the feet and the palms of your handwork your way toward heart/chest area where the lymph system drains.
Cover All Parts Of Your Body
Use a brush with a long handle so you can reach all areas of your body. Don't skip on armpits and inner thighs, these are prime lymphatic drainage spots, so dry brushing will be extra helpful here in releasing toxins from your body.
Clean Your Dry Brush
Use an antibacterial agent(try tea tree essential oil) to kill any bacteria on the bristles and to remove any dead skin cells that have sluffed off your skin. You can do this once a month.
Support Your Skin Brushing With Other Detox Practices
Dry brushing will only do so much if you're not combining it with exercising, drinking enough water, getting enough sleep.
We suggest if you are dry brush before a shower, to use powerful anti-cellulite jojoba oil, oil mixture or treatment for stretch marks to maximize the effect.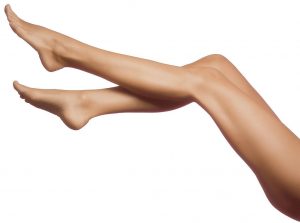 Try this for 30 days and see the results for yourself! <3