You don't have to have bad hair day ever again. Dry shampoo is an absolute game changer. Especially if you have thin, oily hair you will find this product irreplaceable. They are like advanced and customized for certain needs baby powder. Dry shampoos come in spray or powder form(but we've seen in a paste or as foam as well), and the best dry shampoos not only soak up oil, they clean hair, water-free, and leave you smelling fresh. Dry shampoos give your hair a volume boost, so it is great for styling your hair even if you don't need washing.
They also smell gorgeous and can touch up your roots if colored. In addition, they will prolong your hair color as you do not need to wash it every day.
Dry shampoo buildup can lead to scalp irritation, so the key is always in moderation. You don't want to use dry shampoo instead of washing your hair, but more to delay it to the time when you have more spare time(than let's say early in the morning)
Here is a roundup of some of the best dry shampoos on the market:
Bumble and bumble Prêt à Powder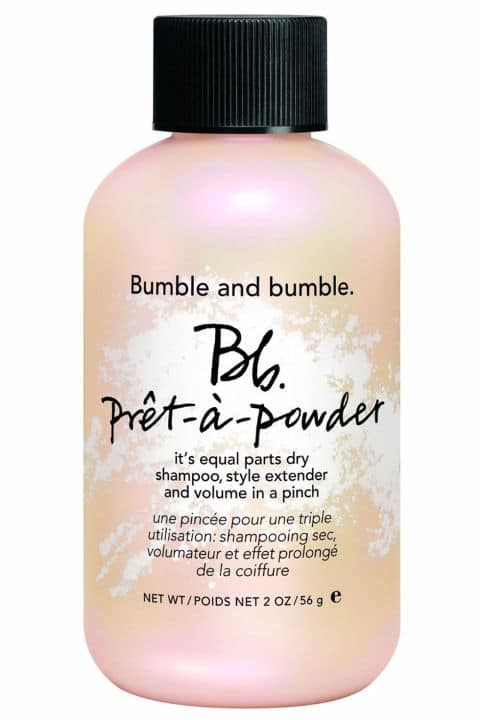 An all-in-one hair powder featuring dry shampoo, style extending, and volume benefits. Sprinkle it on your roots, rub it in until the powdery look is gone, and reclaim hours of your life you previously spent washing and drying.
Bumble and bumble Prêt à Powder, $25; amazon.com
Rene Furterer Naturia Dry Shampoo

Shake well before use and spray evenly 10 inches away from scalp and hair focusing on roots. Leave on for 2 minutes. Pat gently with a towel and then brush hair with a natural round brush. This one is particularly great because it doesn't leave any white powdery residue and smells great!
René Furterer Naturia Dry Shampoo, $20; amazon.com
Ouai Dry Shampoo Foam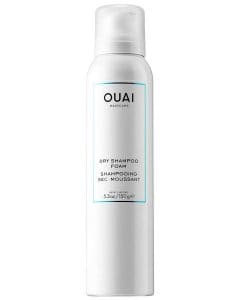 Ouai Dry Shampoo Foam, $28, sephora.com 
Batiste Tropical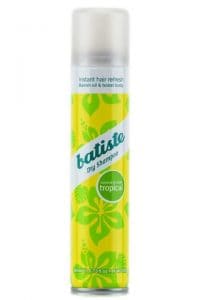 A cult classic, yet affordable. Tropical Batiste would give you a perfect tropical refreshment.
Batiste Dry Shampoo Tropical, $8,  amazon.com
Klorane Dry Shampoo with Oat Milk

This is our current favorite. Gentle and natural formula with light, pleasant scent will leave your hair without feeling heavy.
Klorane Dry Shampoo with Oat Milk, $20; amazon.com
Perfect for the gym bag, long flights, or the office drawer – use anywhere, anytime.