Blush is the perfect final touch to your makeup look and it makes you look fresh and healthy, that is when applied correctly. Makeup artists are discovering some hacks that will help you master the correct blush placement.
Use your thumb
Did you know that the shape and size of the pad of your thumb is the same as the size and shape of the top of the cheekbones on the face? Therefore, feel free to press the thumb in blush and apply it to the top of your cheekbones and later blend with the brush. This way you will not apply too much, while you can easily overdo it with big brushes. Makeup artist Alex Box said that is one of the most important tricks they use at the Marc Jacobs fashion shows.
Undercover Tricks
If you love vibrant blush shade but you still want to wear bold lipstick, you can apply over your blush a loose powder or lightweight foundation to lose intensity. Then again if you have good skin and you do not apply foundation and/or loose powder, use fan brush because it is difficult to exaggerate with it.
Casual look
If you do not want to use the blush because you feel wearing blush is overdoing your look, we have a solution for that, too. Do not put your blush on the cheekbones than below the cheek bone, just like you would do your contouring. You will get dimension and depth and some color in your face but it will be subtle and so obvious.

The Blush On The Eyelids
Makeup artist Tom Pecheux shared a trick from backstage. He says that sometimes models come tired after an intense shooting schedule looking pale and short of sleep. He then takes a little blush and put a dot in the middle of the eyelid, near the eyelashes and so hide tiny veins that are visible and lighten the dark eyelids.
Natural Blush
Model Natalia Vodianova almost always had the help of professional makeup artists and she stole a trick or few. When doing her own everyday makeup she uses her fingers to apply a little bit on the cheeks without blending achieving after-gym natural blush look.
Liquid Blush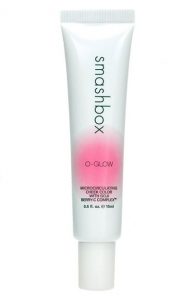 If you have uneven skin, maybe from acne scars or something else, you may find easier to apply liquid blush. They can range from highly pigmented stains to sheer formulas. When choosing a liquid one, it's important that you try before you buy. Try cult product Benetint from Benefit or Smashbox O-Glow