American brand Milk Makeup in just six months tripled its doors and set out on international expansion. Today, the brand shows no signs of cooling, although they defined what "cool" is in the beauty industry with products that look like no other on the market. With no competition other than themselves the sky is the limit.
The Launch
In March 2016, Milk Makeup launched in 50 Sephora stores, which was the brave move for a new company whose founders had little experience in the cosmetics industry. In just six months, they have spread all across America, with Canada next in line.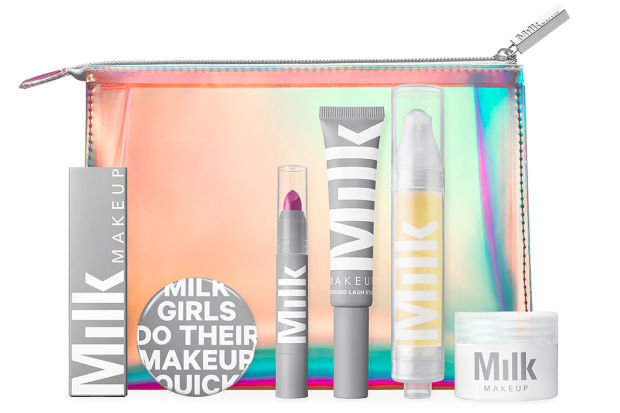 The brand is characterized by unconventional product offering, unisex packaging and powerful campaign that quickly won over its clientele.
Success comes as no surprise as behind the brand is Milk Studios, the famous creative company that nurtures creativity and works with some of the industry's most visionary talent and innovative brands. Although it wasn't new for a photo studio to create a cosmetics line – Smashbox did it in 1996, they said that the makeup line has nothing to do with their studios.
The decision to launch beauty line came spontaneously. Mazdack Rassi(Milk Studios) sat down with his partners and told them that they had to create their own product. Together with his wife Zanna Roberts Rassi, who is editor of the magazine Marie Claire and its partners, they began developing ideas. And the main idea was their audience. Milk Studios have the online following of more than 1.4 million people. Many of whom are young, creative and totally uninterested in monitoring trends dictated by editors in beauty magazines.
After 20 years we know how to make those small movements in fashion or music. We saw our community, we felt our community and we decided we wanted to do something for them – said Rassi.
How they did it?
Then they did something completely unexpected. They pitched the presentation without the single product to Sephora, and the job was arranged on the spot. Further on, they did not want to connect with any known cosmetic company. They wanted to keep their level of creative control in every aspect and their independence was their key advantage.
They hired Dianne Ruth who is also the fourth co-founder of the brand. She is the real veteran in the beauty world, developing products for a Sugar Bliss, Benefit, Hard Candy, Laura Mercier.
One of the first things I told them is that I am coming to build a new line, not to copy everything that is on the market – said Ruth
Who is it for?
Targeted groups were girls and guys who do not have much time for makeup application, or correcting makeup through the day. It is also for the people who care about ingredients.
Therefore, makeup should be easy to apply, made from quality ingredients and should stay long to support a busy lifestyle. All of the products are "as natural as possible". They are formulated to be applied with your fingers or a built-in applicator. So using your own body heat to blend a product —not a tool. And the packaging is unbreakable.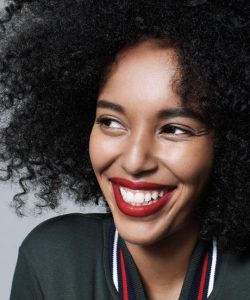 Inspired by artistic street style, the beauty of diversity, and everyone's right to self-expression, Milk is a true revolution on the beauty scene, and if you want to be part of Milk community you can find their products available at Sephora.com and UrbanOutfitters.com and MilkMakeup.com
Images by Milk Makeup