When you are experienced in the beauty industry, you have definitely learned some tricks along the way that can help you save money or time. So read what beauty industry professionals have to say what beauty tricks helped them time after time.
1.To get the most out of your serum, mix a little oil with your favorite serum in a small travel bottle. You will get a cocktail that will absorb deeper and get anti-age ingredients to the skin layer that produces collagen.
2. Pour milk into ice molds and leave it in the freezer. Later put ice milk cubes in a muslin cloth and rub the face. It stimulates circulation and delivers an immediate lifting effect. It also helps minimize open pores, refreshes your skin and makes it glow. What more do you need? 🙂
3. When you know you will be exposed to the sun for a long time apply sun block cream on the brows to protect it from UV rays and therefore prevent them from turning them lighter. Try the one in the stick like this one.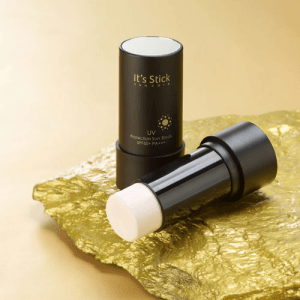 4. How to best contour your cheeks? Put your thumbs in cream bronzer, rub it against each other and apply it just below the cheekbone. Try Chanel Soleil Tan Bronzing Makeup Base and you won't regret it. If you never used cream bronzer before you will feel such amazing difference.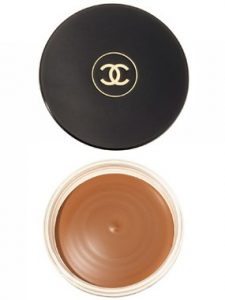 5. At the first glance, if it seems like you used your gloss(or maybe even foundation) to the end, leave the tube or the bottle in warm water for about ten minutes. It will melt the rest of it from the sides so you can use it few more times just for the time you get the new one.
6. You want a lipstick to last long on the lips? Get a good blush same shade as lipstick. Apply it over the lipstick and then on top of that apply lip balm. This wacky advice comes from famous makeup artist Bobi Brown, so we would definitely try it out.
7. Take a bag of soothing tea(i.e. camomile)and put it on the slice of cucumber and leave it all together in the freezer for a few minutes. Apply it to your eye area for about 10 minutes. The effect? It soothes skin and reduces dark circles perfectly. Use it after removing makeup to soothe the skin or in the morning to reduce puffiness around the eyes.
8. If you have sensitive skin or eyes, stick to the eyeshadows in earthly colors because those tones have less pigment and would not be that irritating as dark or metallic shades.
9. Looking for a perfect lipstick? Match the hue of the lipstick with the hue of your gums. You will be surprised by how awesome is this simple hack.
10. If you want your clothes to smell like your favorite perfume spray it on before ironing. Heating will make it stay for a long time.
11. If you have sensitive skin, redness or dilated capillaries, before face or body scrub use natural oil(jojoba is gonna be huge this year) It will protect you from harsh peeling and leave your skin perfectly smooth.
12. If you want unusual and quite editorial appearance of your eyes, apply waterproof mascara and then a bit of transparent lip gloss on the center of the eyelids. Easy runway makeup hack. 😉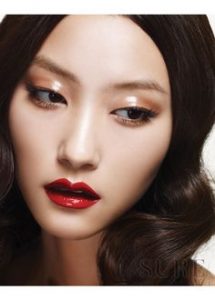 13. Did you know that the cheapest eyebrow gel is your regular soap? Use old and clean mascara brush, rub in the soap and through the eyebrows. Voila!
14. Tired of swollen eyes in the morning? Before going to sleep apply eye serum as dehydrated eyes can be responsible for your puffy face in the morning. Try Advanced Night Repair Eye Serum.